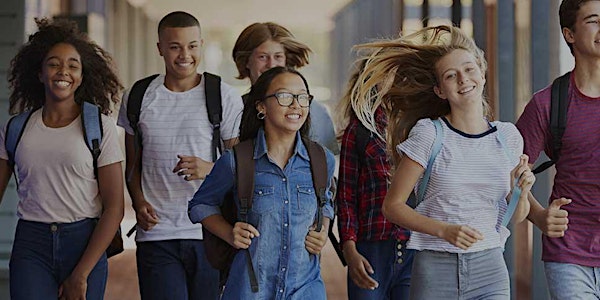 Love4Life's Grit & Gratitude: Social Emotional Learning Mondays 3:45-5:30p...
Location
Manhattan Beach Middle School; room 129
1501 N. Redondo Avenue
Manhattan Beach, CA 90266
Sales Have Ended
Ticket sales have ended
Thank you for your interest in Love4Life's Grit & Gratitude Workshop. I will be hosting more workshops during the summer and over the school year starting in September. Please call me for details. 310-420-4717 With Kindness, Patricia
Description
Description: Love4Life's 6-week Interactive Grit & Gratitude Program
...teaching what textbooks can't
Love4Life creates a safe space for youth to share emotions, opinions, and ideas while feeling confident and "accepted" being their human-self even in the "madness" of adolescence.
Do you wonder if your child is being taught these necessary social and emotional life skills to lead an optimistic, conscientious and compassionate life? If so, you are not alone. Traits like grit, gratitude, kindness and even confidence need to be taught and practiced.
LOVE4LIFE CAN HELP! Love4Life is a 6-12 week Social and Emotional Learning Program that equips your child to persevere, be confident and authentic, practice gratitude and empathy, seek positive and healthy relationships, find their voice, learn what makes them happy, and develop and practice skills to successfully manage all the BIG emotions, challenges and choices they experience in their adolescent years. Sounds great right?
Give Your Child The Gift: to learn and practice vital Life Skills that:
Build Confidence, Increase Gratitude, Develop Respect, Manage Big Emotions and Mke Healthier Choices that lead with Compassion & Love...end result...happiness
REGISTER TODAY:

What: Love4Life's 6-week Social and Emotional Learning Grit & Gratitude Program
When: Mondays; April 20, 27, May 4,11, 18, and June 1, 3:45-5:30 PM (No class May 25th)
Where: Manhattan Beach Middle School; room 129; 1501 N. Redondo Ave, Manhattan Beach, CA 90266
Ages: 5th-8th graders (space is limited)
Cost: $299 for the 6-week program; cost includes Interactive Workbook and materials
Bring: Snack and water
Info: www. Love4Life.Life or contact Patricia at 310-420-4717
Gives Back: Love4Life also helps fund this program for at-risk youth in Title 1 Schools through PS I Love You Foundation. Www.PSILoveYouFoundation.org
THE LOVE4LIFE PROGRAM addresses the 5 Core Competencies of SEL as outlined by CASEL.org:
SELF-AWARENESS: Recognizing one's emotions, thoughts, and strengths leading to confidence and optimism; be mindful

SOCIAL-AWARENESS: Ability to empathize, be open-minded and recognize how/when to ask for help from others

SELF-MANAGEMENT: Ability to regulate one's emotions, thoughts, and behaviors with stress, anger, motivation and achieving personal and academic goals

RELATIONSHIP SKILLS: Ability to create healthy happy relationships through communication, listening, cooperation, respect and conflict resolution

RESPONSIBLE DECISION MAKING: Ability to make healthy respectful and ethical choices for self/ others
Thank you for all you do to support your children and their future health well-being!
LOVE & Kindness,
Patricia Jones
patricia@love4life.life
www.Love4Life.life
310-420-4717