Love Your Story - Workshop

Saturday, March 29, 2014 from 9:00 AM to 5:00 PM (CDT)
Event Details
Be inspired by your own life story.  
Our stories are who we are. And when we share who we are, we connect and bond with others.   Together our life experiences can make each of us stronger, more powerful and braver.  
Discover your inner strengths and gifts and how to create the story you want your life to tell.  Together we will celebrate our journey as courageous women and be inspired by each other's stories.  
This fun-filled day will teach you:
-To discover the inspiration in your own journey
-How you are the hero of your own story
-Greater self-trust and confidence
-How we are all connected in the story of life
-Ways to become stronger in your life purpose
-To Deepen the bonds in your relationships
-Build new relationships based on the authentic story of you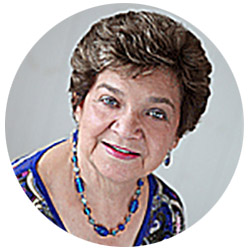 Peggy Doucet Rome holds a B.A. in education from Nicholls State University in Louisiana. She holds certification in Family Ministry Formation, served as a high school Catechist and as a guidance teacher and facilitator in the Archdiocese of New Orleans school system. Her vast education and studies have included many seminars, training workshops, conferences and conventions in spiritual formation, ministry, self-improvement and relationship training. Peggy is a trained practitioner in Omega Healing Energies and guides others through Cards of Your Destiny readings. She is also certified in professional coaching through Eagle's View Systems' CoachLab and has received training in co-active coaching from The Coaches Training Institute. Peggy is co-founder, along with her husband, Nolan, and her friend, Kathleen Elmore, in 2002 of the Holistic Living Network, an organization in N.E. Houston, whose purpose is to provide networking opportunities for those interested in all aspects of holistic living.  She was inspired to create the "Tell Me Your Soul Story" program in 2005.  Her forthcoming book of the same name captures her experience with the Soul Story journey.
Tamyra Bourgeois has a private practice working under her Masters of Education as a Licensed
Professional Counselor. She also holds a doctorate degree in Theological Counseling from St. John's University of Louisiana. She is a professional speaker and educator in the fields of personal empowerment, and skillfull, reverent parenting. Tamyra is the author of How to Raise Happy, Loving, Emotionally Intelligent Kids Once Upon a Blue Moon - Memoirs of a Woman in the Middle of Her Life.

Lexlee Overton
 is living life brave as a trial lawyer, personal coach, business consultant, founder and CEO of a life-saving non-profit
and a
wife and mother.  Lexlee is a winning female trial lawyer and her career of advocating for others led to into a journey of self-advocacy for living authentically, passionately and with boldness.  Today, as a life and business coach, Lexlee is using her unique consulting style of self-reflection and discussion to help others to be fearless in living a life they love.
When & Where

Lexlee Overton, Attorney at Law, LLC
601 St. Charles St.
Baton Rouge, LA 70802


Saturday, March 29, 2014 from 9:00 AM to 5:00 PM (CDT)
Add to my calendar
Organizer
Lexlee Overton
Lexlee Overton is an intuitive Life and Business Coach using her knowledge developed as trial attorney and entrepreneur combined with her intuitive coaching abilities to help others shift and transform their lives.
Over 20 years of experience as an attorney has given Lexlee firsthand insight into how life's challenges affect our energy source and personal sense of power. Lexlee realized her calling was to effect more radical change by helping people understand how to use and redirect energy to create the experiences they crave in their lives. Her extensive spiritual and energy training further developed her intuitive gifts and has taught her a variety of healing modalities to help her clients master their energy to create radical transformations.
Lexlee is now an intuitive Shamanic Energy Practitioner who specializes in shifting and harnessing the power of energy to create positive transformations within others. Her gifts include being able to tune into a person's energetic body and instantly detect blockages which result in negative patterns and loss of energy. Energy blocks limit a person's abundance and well-being. Lexlee uses a variety of healing modalities to remove blockages and raise vibrations to tune energy for vibrations of success, happiness and joy.
Love Your Story - Workshop