Description
Empower Yourself by uniting your heart and soul with your body through a holistic approach to skin care. Make a difference in your life and reach your true potential, meaning, and purpose.
Learn about the connection of skin with your inner organs
Promote health and wellness from inside out
Highlight the connection between the face as the window to our world affecting our inner confidence
Get hands-on opportunity to try safe, high-quality skincare products with 100% certified organic ingredients on your skin and feel the difference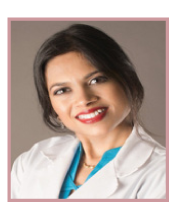 Julie Shah is proud to be the founder, CEO of Heart & Soul Spa. After receiving a 5-year Bachelor of Science and Master of Business Administration (MBA) with interest in science and skincare, Julie went back to school and became a licensed skincare therapist with post-graduate certification in skin care and massage therapy in 2008. She is certified in anatomical education, with an understanding of how different parts of our skin is connected to our organs.
"I am fortunate to be a part of this amazing, ever-changing, health, wellness, and beauty industry. I am blessed to be living my AMERICAN DREAM every single day, and leaving a positive legacy with a conscious decision of living my life with an authentic heart, soul, love, kindness, charity, and purpose."

Connect with Julie:
www.heartsoulspa.com
facebook: heartsoulspa
instagram: heartsoulspa
twitter: heartsoulspa