Description
Have you been sitting for too long? Take a deep breath. Stretch.
Now let's do that together...
Show yourself some love this month and come join the Ad Club of Western Mass for our first ever self-care event taking place at the Mill 180 Park in Easthampton. Enjoy a guided yoga and/or meditation session co-hosted by our friends at Insight Meditation Center of Pioneer Valley and Urban Yoga Easthampton. Network with others, breathe away last month's stresses and fall in love with yourself all over again.
Both sessions are included with your ticket purchase. Stay for as little or as long as you'd like. Free cucumber water will be served at the park along with their normal food and beverage options. Please bring your own yoga mat. A limited number of yoga mats will be available on a first come first serve basis.

Treat yourself right. You deserve it.
About the Organizations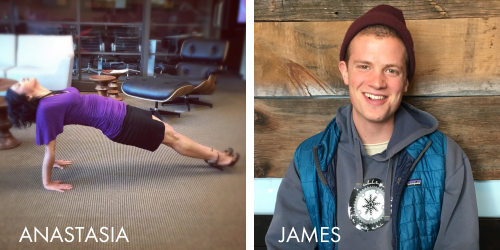 "Love Yourself Yoga" class will be a Vinyasa Yoga Class, focusing on movement with breath. Yoga can give you strength, flexibility and calm state of mind. We will focus on movements and poses to counterbalance improper posture from daily sitting. If practiced during your workday, it can help minimize your discomfort at your desk, making it easier to focus on your work and increase your productivity in the office. I am excited to unite my passions and offer a yoga class that can improve your health, your state of mind and your overall well being.
-Anastasia Ezequelle, Urban Yoga Easthampton

Insight Meditation Center of Pioneer Valley is a nonresidential urban community center. Its mission is to offer the Buddha's teachings to all who are interested, to help sustain and deepen meditation practice and to bring wisdom and compassion into daily life.
FAQs
What should I wear?
You'll absolutely want to wear clothes you would normally do yoga or meditate in.
How long does each session take?
6:30pm-7:30pm - Yoga (1hr.)
7:30pm-8:00pm - Group Networking (30 min.)
8:00pm-9:00pm - Meditation (1hr.)
Both of these organizations are donation based; where is my money going?
Your donation will be split amongst all organizations and will help fuel self-care events throughout the valley.
Will there be food?
The Mill180 Park has a menu to order from.