Event Information
Location
137 west 25th street
11th floor
New York, NY 10001
Description
According to research feelings about appearance play a major role in our overall life satisfaction.
This may seem very superficial but it actually is beyond loving yourself. If we don't feel good about ourselves how do we walk around in our lives, interact with others?
Don't think mindset plays a major role?
It may show up very subtle, sometimes we don't even notice it's what's hiding beneath the surface.
Like the situations that continually show up in your life, certain type of people, relationships, self-sabotage, an unhealthy relationship with food.
Or it may show up more extreme living with functioning depression, depression, anxiety, eating disorders.
No matter how it manifests, it impacts who we are and how we show up in our lives.
Did you know that at least 8 out of 10 women feel unhappy about their bodies, I was one of them until I discovered the key missing component in wellness. After years of weight fluctuations; failed diet attempts; extreme body transformations and body shaming I finally learned to accept everything about myself including my size.
10 years in the fitness industry taught me that exercise and diet are only part of the answer. Through guided meditations, coaching and workshops I empower women to minimize the inner critic and create peace with their bodies, minds and soul.
Sometimes we can be our own worst enemies.
How can we be compassionate towards others but not ourselves?
When we don't accept any part of ourselves, or let the inner critic loose it's not something we announce to the world. Why would we?
Feelings of shame and guilt keep us mute, we bury it, deny it. No one talks about it in an empowering way, in fact we become victims of the way we perceive ourselves. It becomes a norm in social circles, creating unconscious and disempowering conversations. People perpetuate what they hate, and if we talk about ourselves in an empowering way we are met with a side eye. This doesn't have to be the truth!
The relationship and connection between our mind, body and soul is one of the most important relationships in wellness, but if you're like many women we often leave ourselves for last.
At the Love Your Curvas event, together we will work on uncovering what gets in the way of you achieving your best self and complete wellness (mind, body, soul) starting with your mindset.
Why Curvas?
Curvas means curves in Spanish and in the last few years I've been immersed in a challenging journey of self-acceptance.
This meant owning my curves after a significant amount of weight gain.
This conversation is not limited to size, it's for ALL women. I truly believe all women have curves, big curves, itty bitty curves. This is about truly owning who you are starting with your mind and body so you can achieve the freedom required to take yourself on and create what you want in your life.
What about yourself can you embrace today, that you haven't fully?
Join us for an experience of self-discovery, love, and healing. Love Your Curvas will leave you with a deeper sense of inner peace, happiness, and health.
Isn't that something you want?
At Love Your Curvas, together we will:
Keep the cycles of negative self-talk in check. (Internal bochinché)

Learn to be empowered regardless of your waist size.

Gain tools for sustainable wellness.

Have fun, laugh, and earn a new perspective on your holistic health and wellness.
During the event, we will start the process of creating peace with our mind, body and soul.
So if you're someone that is on the journey self love, growth, or maybe haven't started and don't know where to start.
If you're someone that can't wait any longer for the "right" time to take control of your wellness, or if you're someone that needs to start taking action and control of your complete self - join us at Love Your Curvas.
Event Details
6pm registration, 6:30 pm event begins.
Light snacks and refreshments will be served.
Limited seats available! This event will sell out, don't delay!
Invite a friend and get your ticket today before time runs out.
*Ticket sales end 8/8/2017, $45 at the door (if tickets still available).
See you there!
Jaquí Rodriguez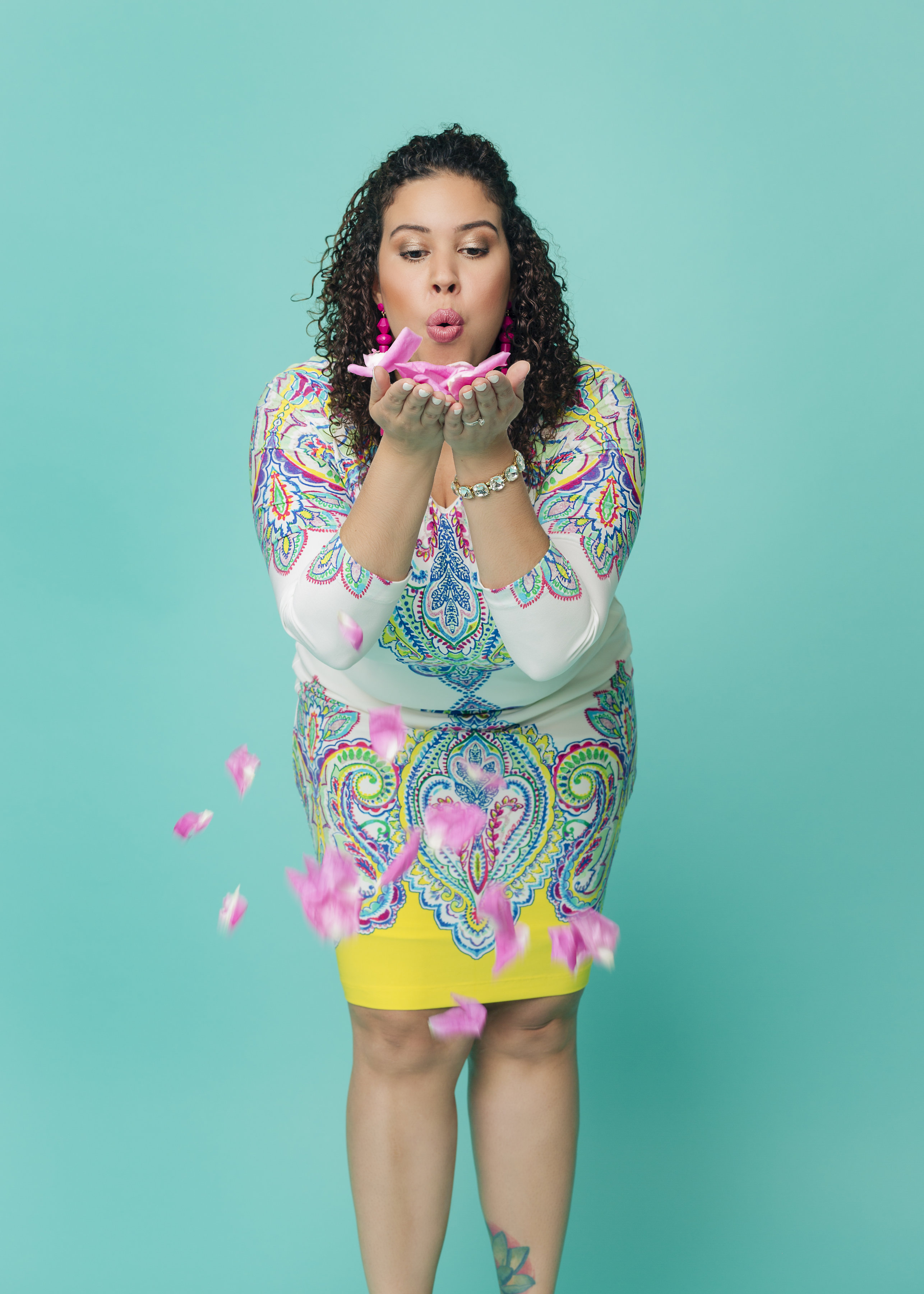 Date and Time
Location
137 west 25th street
11th floor
New York, NY 10001
Refund Policy