Event Information
Location
Phoenix Valley Retreat
89 Merrick Road, Pyes Pa 3173
Tauranga, Bay Of Plenty 3173
New Zealand
Refund Policy
Contact the organizer to request a refund.
Eventbrite's fee is nonrefundable.
About this Event
Through a sacred collaboration, Sharnelle and Kayla bring you, Love You.
A full day self love retreat nestled in the peaceful bushes of Phoenix Valley Retreat, Pyes Pa.
Shifts are taking place and the feminine is rising, we know you can feel it, we know you are ready to shine, that's why you are here.
Our why:
Sharnelle and I came together a few months ago with the desire to create something magical. An event, a safe space where women could come in order to connect and love their bodies more than ever before. We know through our own self love journeys and the powerful effect it has had on our lives, that more women deserve to feel good about who they are.
Through combining self love practices and photography, we have created a retreat which enables you to let go of the doubts, love all of you, connect with your higher self and capture your confidence within photographs that you are able to cherish for years to come.
This retreat will hold some of the most empowered and memorable moments of your life. We are committed to hosting an experience that not only enables you to love who you are but connect with other beautiful souls who understand you and cheer you on.
Includes:
5.5 hour day retreat of self loving goodness
Personalised Love You gift
4 portraits of you in your radiance (Selected by you and sent to your email)
Connection with soul sisters who support and understand you
Fun, love, happiness and laughter
Time to let your hair down and just be YOU
What's involved:
Arrive at our dreamy retreat location to be welcomed by your hosts with a beautiful personalised goodie bag.
Slowly ground into the space and connect with your soul sisters as we come together in circle. You will be guided through a powerful cacao ceremony designed to open your heart space and set a powerful intention to receive love on deeper levels moving forward.
Cacao translates as the food of gods and has been used as a sacred medicine for thousands of years. A Mayan legend tells of cacao coming from the rainforest to remind us of our sacred hearts and allows us to return to a state of harmony once more.
As we open through the heart and set our intention we deepen the relationship we have with ourselves and our bodies. Through this connection, you will be guided through empowering practices to release the doubts, insecurities and negative self image and embody deep states of self love and appreciation.
Once this high vibe, empowering process is complete we will break for a wholesome, nourishing grazing platter to fuel your body and relax at our beautiful location with beautiful souls at your side.
As the afternoon sun glistens upon our skin and our bellies become full, we gather for a wonderful nature adventure. During this exploration you will be guided to connect deeper with mother earth, leaving you feeling held, supported and free.
Our retreat location is surrounded by beautiful native bush and rivers. As we explore what nature has to offer, Sharnelle will be working with you one on one to capture magical moments of pure love and confidence in all that you are.
Our aim for this section of the retreat is to capture you in your full radiance. You will feel safe, seen and empowered to be authentically you. Prepare to feel confidence that you may have never experienced before.
As the sun slowly begins to set behind the valley, we come together around the bonfire to celebrate all that we have achieved throughout the day, and all that is to come moving forward as we embody our highest self.
Looking forward to sharing space with you soon!
Love you,
Kayla & Sharnelle
xx
Covid-19 Response - We are feeling very positive that everything is going to work out for this retreat. However, if things do change due to unforeseen circumstances in relation to Covid-19, you will have the option to either recieve a full refund or credit for the new retreat date.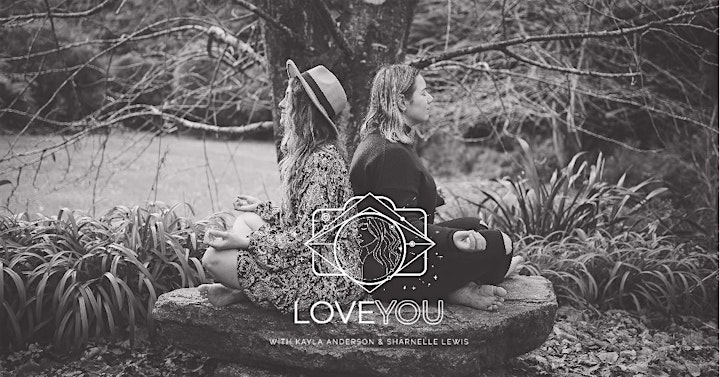 Date and Time
Location
Phoenix Valley Retreat
89 Merrick Road, Pyes Pa 3173
Tauranga, Bay Of Plenty 3173
New Zealand
Refund Policy
Contact the organizer to request a refund.
Eventbrite's fee is nonrefundable.