Description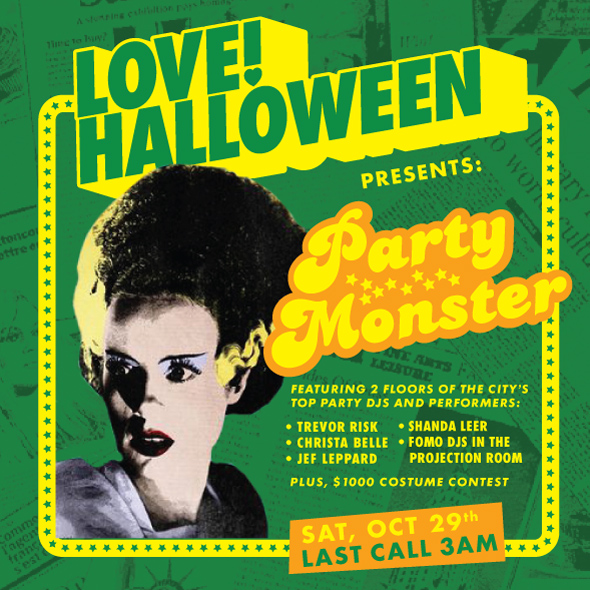 The Fox Cabaret + Love: Saturdays presents a two floor Halloween blow out dance party featuring the city's best DJs, spooktacular thrills, costume contests, and more. LAST CALL AT 3AM
IN THE CABARET (10:30PM)
Love Saturdays presents: the ultimate Halloween dance party where wild makeup, wild costumes, and excess rule the dance floor. Inspired by the eccentric nightlife culture of the 70s, 80s, & 90s, we are going all out to celebrate your wild side, your fabulousness, your money, your success, your fame and your glamour. Costume contests, the best dance music in the city, drag queens, and a totally transformed Fox Cabaret! Dress code is anything goes; anything and everything you've dreamed of. If you feel like a troll, be a troll! If you feel like an angel, be an angel! Don't do, just be!
• Trevor Risk (Ice Cream Social)
• Christa Belle (The Y2K Party)
• Jef Leppard (Disco 2000)
Hosted by Shanda Leer
Fomo Takeover — In the Projection Room
A ghoulishly fun hip hop and r&b dance party upstairs brought to you by FOMO DJs:
MORE SPOOKTACULAR FUN + GHOULISH THRILLS
$1000 COSTUME CONTEST
The best dressed may be blessed with a big cash prize! We're giving away $1000 dollars in actual dollars to the best Halloween get-ups at the Fox this season. Be creative, have fun, win money!
EXPLORE THE HAUNTED CINEMA
We'll be transforming the space into a ghoulish spectacle of yesteryear as the former theatre gets transformed into a haunted cinema. Spooky decor supplied by USED: HOUSE OF VINTAGE and art directed by Christa Belle.
TICKET PRICES
$18 — TIER ONE *SOLD OUT*
$24 — TIER TWO *SOLD OUT*
$28 —TIER THREE