Support the Lauri Ann West Community Center with Valentine's dinner packages for couples or families.
About this event
The Community Center is teaming up with local small businesses to bring you a Valentine's celebration to safely enjoy at home.
Enjoy dinner options from Aspinwall Everyday Gourmet, cocktails from 4Four6 Distillery, and flowers from Fox and the Fleur.
Orders can be picked up at the Community Center on February 13 or select the delivery option and we'll bring it right to your door!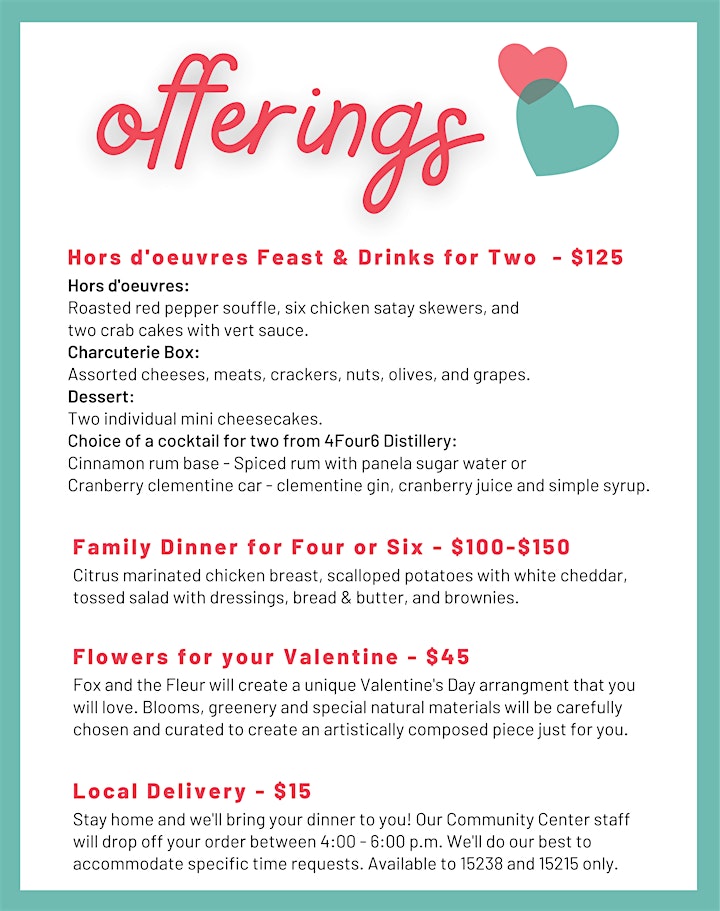 Your support is important!
By participating in this celebration you are helping the Community Center continue to provide programs and services in our community when people need it most. Every happy kid at summer camp; every parent that can breathe easy knowing their child is safe after school; and every senior that has an encouraging way to stay active. All of this happens because of support from people like you.
Questions?
Please contact Jamie Rhoades at jrhoades@lauriannwestcc.org or 412-828-8566.
Thank you to our generous sponsor