Description
Who doesn't want to live a life of love? To have healthy relationships that build up in a world that tears down? Still, what seems like it should be easy often eludes us.
Join Pam Gillaspie and Mandi Cornett on April 22 at Arlington Countryside Church for an interactive morning in 1 Corinthians 13 and the Proverbs to discover...
Love that Works!
Includes study materials and a working breakfast!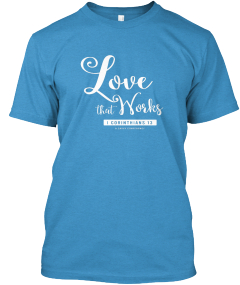 Love that Works!
Savvy Conference Apparel
$22.99
We partnered with Teespring to create some awesome merchandise for this event. Show your support and look good wearing it. Check it out!