Love, Sex & the IRS Presented by Far Off Broadway Players, Sat. June 10 201...
Description
"Love, Sex, and the I.R.S." is a wild farce with twists of fate, sight gags, and mistaken identity—all the things you'd want in a great comedy.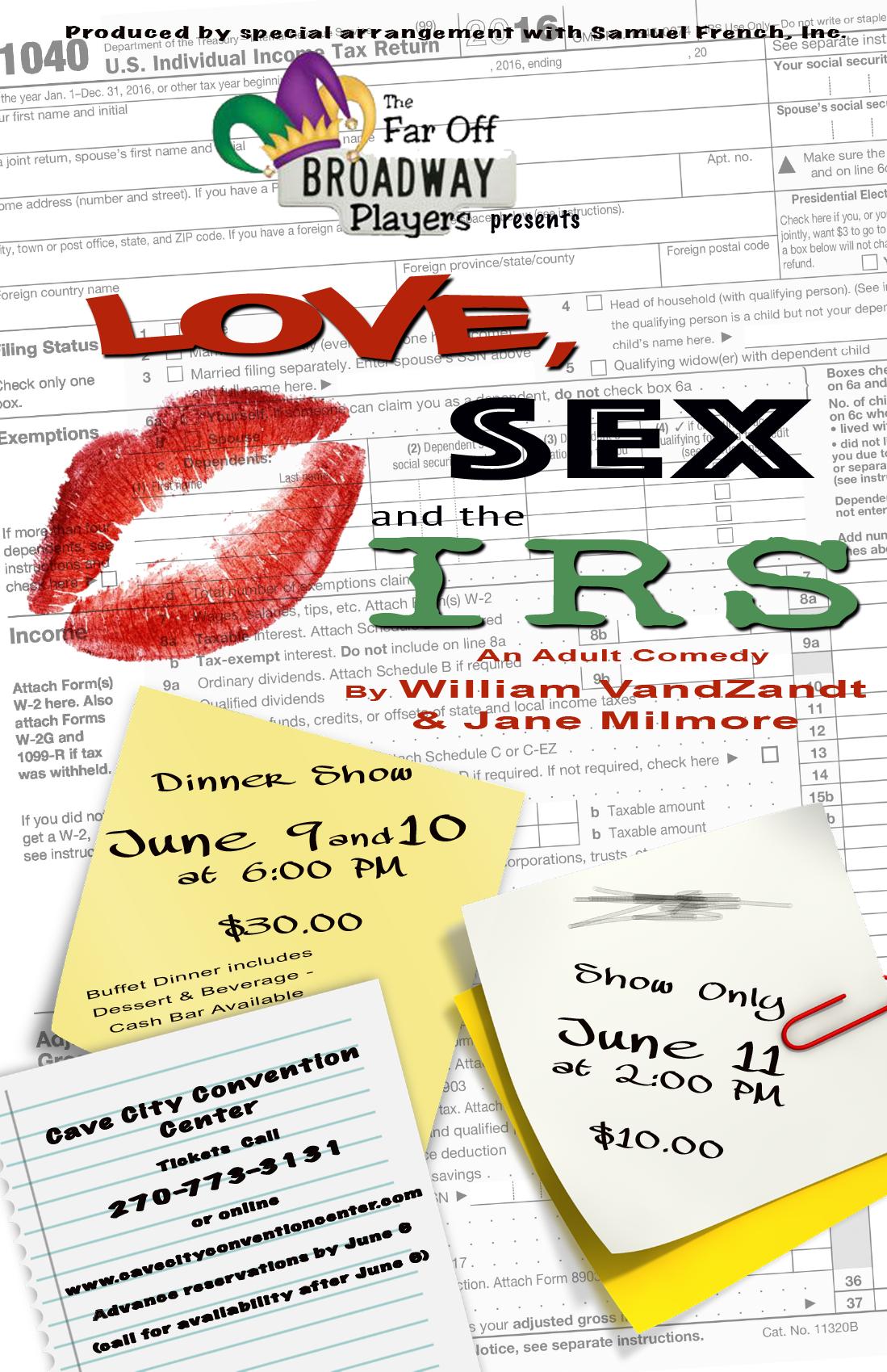 Try to cheat the IRS and see what happens. Male roommates, Jon and Leslie concoct a plan to save money by filing their taxes jointly. With the IRS auditor coming to audit them, Leslie must masquerade as Jon's wife. Matters become complicated very quickly as more people show up unexpectedly and the deception must be continued.
This is an adult comedy.