| | |
| --- | --- |
| Love School: The Healing of Love, Sex, Partnership and the Village | |
Event Details
Shaping New Culture presents:
INAUGURAL U.S. LOVE SCHOOL 
Healing of Love, Sex, Partnership and the Village  
With Sabine Lichtenfels and Benjamin von Mendelssohn, founders of the Global Love School and leaders of Tamera Healing Biotope, Portugal & supported by Magalie Bonneau and John Wolfstone.
This experiential workshop offers a ground-breaking and well-researched perspective on love, intimacy and relationship that will support you in becoming: 
Part of the larger collective healing, shifting from fear to trust

Able to harness your being in service to love

More alive and connected to your erotic self

More grounded in the dynamics & navigation of sexual attraction

Better supported by your community 

Held in a greater understanding of how love affects our socio-political context
Background
The Tamera Peace Research Village is a global leader on research into new models of love and relationship in intentional community development and peace work advocacy. Looking to the collective trauma of a 6,000 years system of patriarchy, Tamera realized 40 years ago that love and sexuality must be better understood and reframed in order to thrive as a global family. To build a new story founded in trust, we must excavate our personal and collective wounding, and apply new social technologies and perspective to move ahead. www.tamera.org
Love and Sex: a Political Issue 
Love and sexuality are political issues, which will not be healed through personal therapy alone. Following millennia of patriarchy in which love, sexuality and the feminine source were violently subjugated, we are called to restitute dignity and beauty to these sacred gifts of life. For us healing our collective relation to love and sexuality is key to the transition to a love-based culture. War in love is the ground from which violence springs; be it expressed with thoughts, words or ultimately with weapons. 
A Collective Approach
It is not only our personal failures and imperfections but also our social structures that cause the breakdown of relationships; between people, nations and between our engagement with the whole. What forms of cohabitation support love? How can we live, exchange with each other and be together in such a way that it is no longer necessary to lie or hide our attractions? How can a life look in which lying to our partners no longer brings us benefit?
Scholarships 
In the spirit of supporting inclusivity, we are offering part scholarship to low income folks and people of color. To apply, click here. 
About the facilitators 
Sabine Lichtenfels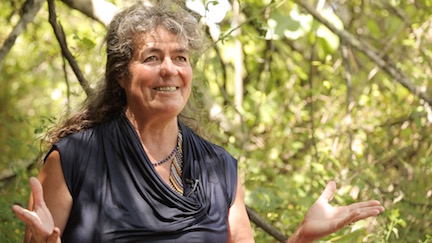 Sabine Lichtenfels is the author of many books, a theologian, peace activist and co-founder of the Tamera Peace Research Centre in Portugal. She was nominated as one of the "1000 women for Peace" for the Nobel Peace Prize 2005. She is also the founder of the Global Love School based in Tamera, and speaks internationally about peace work, community knowledge, spiritual research, a new feminine consciousness, reconciliation between the genders and truth in Love and Eros.
Benjamin von Mendelssohn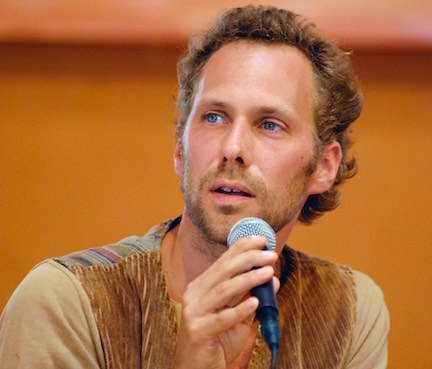 After a radical period of political engagement in his youth, Benjamin started to explore holistic approaches to bringing about change.  Benjamin's work has focuses on the integration of seemingly opposing forces – politics and spirituality, vision work and concrete manifestation, free sexuality and committed partnership, and most critically, inner and outer peace work. Benjamin has been living and researching in Tamera since 1998 where he now serves as a next-generation leader. He has been co-leading The Global Love School since its inauguration in 2012 and is the director of The Grace Foundation. 
The experience will be supported by 
Magalie Bonneau-Marcil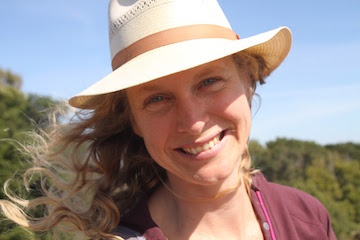 Magalie is the founder of Dancing Without Borders and Shaping New Culture. She facilitates internationally large scale transformative art ritual experiences and workshops focused on the healing of love and the reconciliation among the genders.  She has also spent time at Tamera in their Love School, and will provide an embodied experience to all participants. 
John Wolfstone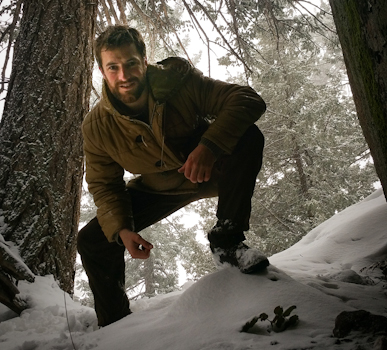 John is a filmmaker, educator, wilderness guide, performance artist and community organizer. For the past decade, he has used filmmaking, nature connection and the somatic arts as tools of conflict resolution and peace building in nternational conflict zones.  John's vision is for a healed world built on a regenerative culture that honors rites of passage, intergenerational living, and deep connection to the whole.  Currently, John is focusing on sharing and living the New Story that this culture will be built upon.  Currently, John is focusing on sharing and living the New Story that this culture will be built upon.  His newest project is a film documentary translating Tamera's work, due to be released internationally in Spring 2016.  More info at www.healingoflove.com
CANCELLATION AND TRANSFER POLICY
To cancel/transfer your registration, email: Carla at carla.bagdonas@gmail.com 

Once you are confirmed in a workshop, $150 Per Person is NON-REFUNDABLE BUT IS TRANSFERABLE TOWARDS A SHAPING NEW CULTURE WORKSHOP
For changes made 1 WEEK OR MORE prior to the start your workshop, a TRANSFER FEE of $50 will be charged.

For changes made LESS THAN 1 WEEK before your workshop, YOUR DEPOSIT OF $150 IS FORFEITED.

After the workshop begins all monies paid are non-refundable/non-transferable.

Tickets are NON-TRANSFERABLE to other attendees and transfered tickets will not be honored.
Where

Multiple Venues (see below)
Friday Evening Talk: Humanist Hall in Oakland (390 27th St)
Love School: Private Residence (address shared with participants)
Oakland, CA