Location
Wherever The Heck You Are
Description
LOVE RUNS Remote 5k

My name is Ally Vesterfelt and, this year, I turn 30 on May 30th. Instead of a big party or presents, though, I'm hoping to raise $30,000 to build a classroom in Gulu, Uganda with Bob Goff and Restore International. Will you help me meet my goal by participating in this remote 5K?
What the heck is a remote 5k?
I'm glad you asked. The beauty of a remote 5k is you can run the race WHEREVER you are. I'm in Minneapolis, Minnesota, so I'll be getting some runner friends together to run with me, but you could run (or walk) in your own neighborhood, with your own friends.
The other beauty is you can run (or walk) at whatever pace you want!

So how does it work?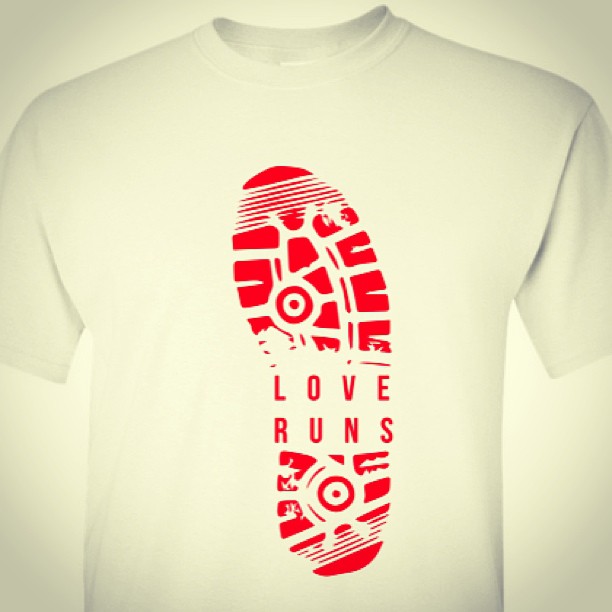 It's actually pretty simple. You purchase your ticket here if you want to participate. The cost is $35 and includes a "Love Runs" t-shirt we can all wear while we run (inspired of course by Bob Goff's Bestselling book Love Does).
All proceeds go to to support my goal to build a classroom (half of a school) in Gulu, Uganda (If you would like to opt out of the t-shirt, the total cost of your ticket will support this cause)***
NOTE: If you purchased your ticket before the cutoff (May 11th) and live in the Continental US, your shirt should arrive before race day. If not, you will still receive your shirt, but we can't guarantee it's arrival before Saturday, May 25th.

The day of the race, take pictures of yourself in your shirt, running and walking, and post them to Twitter, Instagram and Facebook. Use the hashtag #LoveRuns and feel free to tag me (@allyvest), Bob Goff (@bobgoff) or Restore International (@restoreintl) to help raise awareness.

What is Restore International?
Restore International is an organization started by Bob Goff, literally to restore justice in the world. For ten years Bob has been using his legal expertise to rescue and rehabilitate, lead investigations, and release people from slave labor.
He's been bringing justice to the childern of Uganda by providing freedom, legal help and education. You can read more about Restore International here:
http://www.restoreinternational.org/
Where did this idea come from?
When I realized I was turning 30 on May 30th this year, I knew I wanted to do something special for my birthday, but I also knew I didn't need more stuff (I just wrote a book called Packing Light, and I'm committed to living with less).
So I reached out to Bob Goff and asked him what I could do if I raised $30,000 (seemed to make sense). When he said we could build a WHOLE classroom in Uganda, I was sold.
I can't think of a better birthday gift than the gift of education to kids who wouldn't otherwise have access to it.
You can read more about my idea here:

http://www.allisonvesterfelt.com/life-is-boring/
http://www.allisonvesterfelt.com/letting-go-of-excuses/
How else can I help?
If you want to help in other ways, here are a few things you can do. You can make an additional donation to the project (tax deductable) by clicking this link:
http://www.restoreinternational.org/happybirthdayallison
Also, share this event with your friends! If you have a running (or walking) buddy, invite them! Can't wait to run with you. Glad we're in this together.
Click here to tweet about this event.
***If you live in the US, we'll cover the cost of shipping. If you live outside of the US, additional shipping charges may apply.