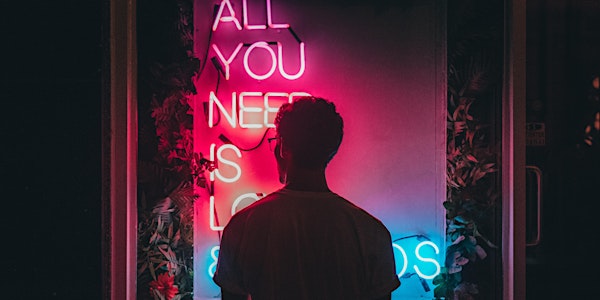 LOVE REIMAGINED presented by The Rooted Door
When and where
Location
Red Door No. 5 1910 North Florida Avenue Tampa, FL 33602
Description
PASK Productions is thrilled to announce the next event in their experiential dining series, "The Rooted Door". The newest event concept entitled LOVE Reimagined is a fully immersive pop up that will inspire guests to celebrate the Art of LOVE. The event will take place Feb 11-15 2020 at the iconic event venue, Red Door No. 5, in the heart of Tampa Heights, emerging as Tampa's premiere destination for culture and arts.
Culinary masterpieces will be developed by Tampa's top, nationally acclaimed chefs, Chef Ferrell Alvarez of Rooster & the Till and Chef Noel Cruz of Ichicoro Ramen. Chef Alvarez and Chef Cruz's passion for culinary arts, creativity and connection to the Tampa community will come to life in the unparalleled dining experience. The four-course dinner will encourage patrons to walk through different spaces which will unveil imaginative cuisine, cocktails, visual and performing arts.
For 5 nights, guests will be invited to experience a one-of-a-kind dining experience that transports attendees beyond time and space by showcasing an artistic installation inspired by different perspectives of Love.
Creative storytelling will take guests on an epic journey of the senses, elevating flavors, sights, sounds and performances by transforming the space with each course. Multi sensory storytelling is an artistic way to stir emotions and inspire guests to find passion in everything we do.
LOVE Reimagined is set to launch the week of Valentine's Day and will truly be an unforgettable experience.
*Special Cnsiderations:
*We recommend comfortable footwear as walking is part of the experience.
*Duration of event is estimated to be 2 hrs.
*Arrive 15 min early to enjoy welcome lounge
*Must be 21 yrs+ to attend as alcohol will be served