Love My City - Free Community Concert - Featuring Ashes Remain

Sunday, April 26, 2015 from 6:00 PM to 8:00 PM (EDT)
Event Details
What is I Love My City?
The purpose of I Love My City – Lansing is to seek the peace and prosperity of our great city! What would it look like to have every business, neighborhood, every church loving Lansing on a single day of the year? How could our city be impacted if once a year we all "Labor For Our Neighbors" together! The entire region is invited to come and serve and also to the free community concert in the evening. Service projects are taking place throughout the day. You can sign up your church or volunteer for a specific project by visiting www.lovemycitylansing.org
What you can expect at the Concert?
A FREE celebration outreach concert featuring local Lansing artists and Shine.FM artist Ashes Remain will be held at from 6 p.m. to 8 p.m. culminating our day of service. The goal is to invite the people you are serving during the day to the FREE outreach event. Register for up to 10 tickets to invite others in the community to join you. The concert will be held at the Harry Hill Vocational Center Auditorium located at 5815 Wise Rd. Lansing, MI 48911. You can park in the north or south parking lots and enter through the front door entrances facing Wise road. Thank you for serving our city. Thank you for being United to Transform Lansing With Christ! Your kindness and service in Christ's name changes lives!
What is the cost for this event?

As a service to our city and local churches, this event is being brought to you free by Shine FM, South Naz, COGL, Crandell Bros. Trucking and other event sponsors. There is no charge for you to attend this event. However, our cost to bring you this concert is around $5,000. You will notice a free-will offering ticket below, if you would like to donate and help offset our costs. We desire for all to be able to attend, so no donation is required, but of course welcome any help in offsetting our costs. A normal ticket cost for this type of event would be approximately $15. Also, would you please help us to be good stewards by honoring your reservation so we can encourage as many people as possible.

Thank you Sponsors! You are amazing & we couldn't have done this without you!
Each of the below organizations donated a portion of the costs to offset our Love My City Lansing Event! Let's show them our appreciation by bringing them our business. These are organizations that care about Lansing and our residents!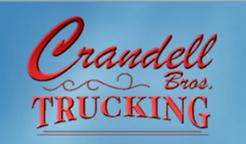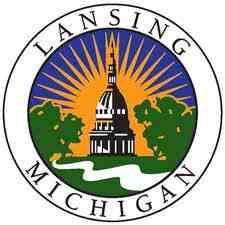 Have questions about Love My City - Free Community Concert - Featuring Ashes Remain?
Contact COGL Network
When & Where

Harry Hill Vocational Center/Alfreda Schmidt - Auditorium
5815 Wise Rd
Lansing, MI 48911


Sunday, April 26, 2015 from 6:00 PM to 8:00 PM (EDT)
Add to my calendar
Organizer
COGL Network
Welcome to the Church of Greater Lansing (COGL) Network registration site, we are United To Transform Lansing With Christ! Our goals are to transcend denominational barriers, break down the walls between our churches and together make a tangible difference by collaborating to meet basic spiritual and practical needs of our shared community.
Love My City - Free Community Concert - Featuring Ashes Remain