About this Event
Love Mother Earth 2020 is an environmental art exhibition hosted by the Sunrise chapters of Hunterdon County and Lambertville, as well as the Indivisible chapter of Lambertville/New Hope. We will be displaying a multitude of environmental art pieces (lots made from recycled materials) and even have people performing song, dance, spoken word, etc. It will be a great, family friendly event and an easy way to support local groups and learn about the environment.
The event will take place on Saturday, February 29, from 12-5 pm at Prallsville Mills. It is free to attend, but we encourage making a donation to Prallsville Mills at the door, as they are lending us their space free of charge.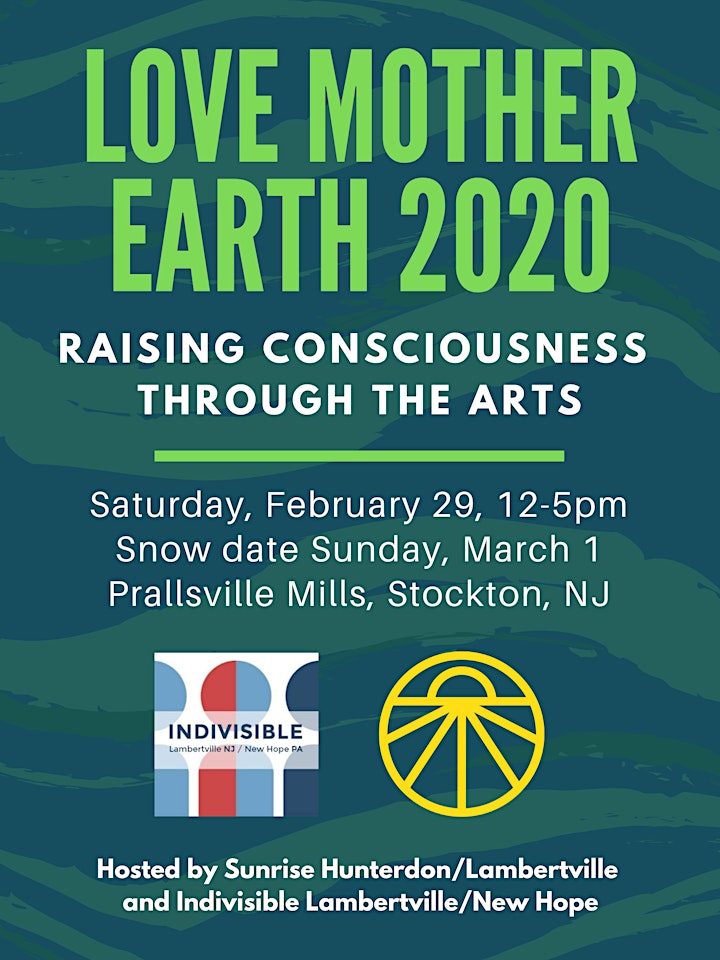 If you are interested in displaying art or performing at the event, we invite participants of all ages and abilities to sign-up to participate! If you want to create physical art, it is encouraged that you create it from recycled materials to help reduce waste.
Sign up here to submit art work for display or for performing at the event.