LOVE MAGIC! Attraction and Manifesting LOVE Vision Board Workshop

Saturday, February 8, 2014 from 10:00 AM to 2:00 PM (MST)
Event Details
Facing one more Valentine's Day ALONE or trapped in a dead-end relationship?
If you dream of finding your perfect love or increasing love in your current relationships, this LOVE MAGIC! Attraction and Manifesting LOVE Vision Board Workshop will show you how to manifest your dreams easily and quickly with Vision Boarding!

A LOVE MAGIC Vision Board is something visible that you create to give you a visual of what you want to manifest. Our mind operates much better with pictures and images than with just words. A Vision Board clarifies what we desire most and helps our mind to see the end result with such great detail, that the mind is able to rapidly and fully accept our belief in it. And when our mind 100% believes in something, it manifests almost as if by MAGIC into our reality!

It's a creative way to have a dedicated focus on what you really want. The more focused you are on your ideal outcome, the more details you see when visualizing it, the quicker it will manifest in your life. Creating a vision board is an awesome way to communicate with the Universe about EXACTLY what you would like to collaborate on in your love life, and they're a heck of a lot of fun to make!
Vision boards are as different and unique as the person creating them, however there is a process. There are key elements to understand and implement. There's more to it than just cutting out pictures from magazines, pasting them on a posterboard and hanging it over your bed!

In this fun workshop:
Learn WHAT exactly a vision board is
Learn HOW to get laser focused on what you REALLY want
Learn WHY a board unique and specific to your desires is so effective
Learn visualization techniques to turbo charge your manifesting
You'll build your confidence and positive expectation to attract the greatest love of your life.
You'll be working with two skilled Intuitives who will sprinkle a little magic on your board to make it EXTRA potent!
Workshop is only $97 and includes posterboard, supplies, and some magazines. PLEASE PLAN to bring 2 magazines to use and share with others.

CLICK HERE TO REGISTER!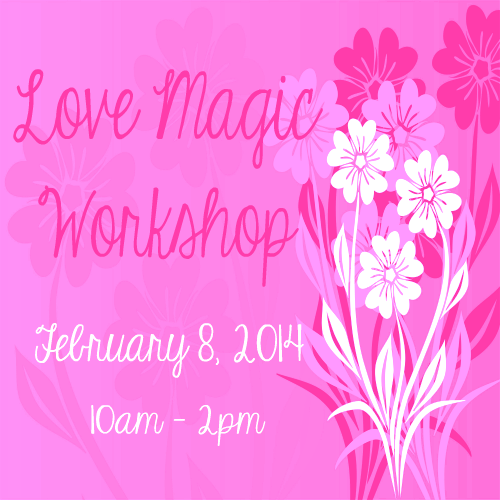 Light snacks and beverages will be served.
Seating is LIMITED to just 10 Guests.
When & Where

The Psychic Medium Channel Studio
7050 W. 120th Ave #116
Broomfield, CO 80020


Saturday, February 8, 2014 from 10:00 AM to 2:00 PM (MST)
Add to my calendar
Organizer
The Psychic Medium Channel
Donna is a Psychic, Medium and Channel. She was born an Indigo and has been led on a spiritual, healing path since childhood. She is a gifted intuitive, energy worker and teacher. Her intuition and energy healing work is divinely guided and channeled through the angels, spirit guides, and ascended masters.  Her Intuitive Readings and Energy Healing Sessions are designed to tap into your own ability to heal yourself and to help you connect with your own personal angels and guides and to learn more about what messages and help they have to offer you.
Donna Conducts Intuitive Readings, Shamanic and Energetic Healing Sessions which are channeled and facilitated through her angels and guides, and your own. These healing readings and sessions often result in a very profound connection, which forms between you and the celestial beings. You can see, hear, and receive messages from the enlightened beings on the other side. Donna can match you with your personal angels and guides who will stay with you even after the session is complete. She will give you the information and tools necessary to continue to strengthen and expand your connection in your day-to-day life.
Donna is also able to use her intuitive abilities and marketing experience to help you in guiding your business.  A session with Donna, relating to your business, can help clear any energy that might be hindering your ability to allow prosperity to flow.  Also, Donna can help you figure out what makes the most sense to focus on in your overall business, or in the day-to-day operations.  You might be surprised at just how much shifting energy and re-focusing it in alignment with your soul purpose, can create abundance and the business and life you desire.  Donna can also consult with you and teach you about how to use social media in your marketing.  Believe it or not, having an intuitive guide in even this most mundane area of your business can really make a difference!
LOVE MAGIC! Attraction and Manifesting LOVE Vision Board Workshop