❤ LOVE & LUST Valentines Ball 2019 * Holiday Massive / Mutiple Stages Till 6AM!

Saturday, February 16, 2019 at 9:00 PM
Event Details
LA'S SEXIEST VALETINES THEMED DANCE PARTY THAT MAKES VALENTINES DAY UNFORGETTABLE for COUPLES & SINGLES!  

ITS A MASSIVE MULTI-LEVEL MULTI-MUSIC GENRE DANCE PARTY COMBINED WITH A KINKY FASHION BALL! COME TO DANCE, COME TO WATCH EROTIK PERFORMANCES... WE GO TO 6AM!
❤ OPEN BAR VIP DEALS
❤ DANCE TILL  6AM
❤ KINKY PERFORMANCES
❤ AMAZING GROUP PACKAGES
❤ 2 FLOORS/RMS OF DEEJAY-MUSIC
❤ VALENTINES NIGHT TO REMEMBER!

Calling all Angels, Cupids, Kings & Queens of Hearts, Dawn your wings and feathers, draw back and target those hearts and launch those wicked arrows... FEB 16TH WE WELCOME YOU BACK FOR MORE LOVE & LUST!  Create your own unique Valentines Day Costume Expression & Stand-out by wearing WHITE or Dress Seductively in Sexy REDS... or use your creativity & combine both. Themed suits, gowns & kinkywear, from wings to hearts... No Costume too extreme or too revealing will be out-of-place at LOVE & LUST, California's only VALENTINES COSTUME BALL for not just LOVERS & COUPLES, But also for the Areas Most LUSTFUL Playground for our Single Creatures♥

W/ Multiple-Hosted Rooms & Areas by HOLLYWOOD'S Most Eccentric Nightclubs!!! Featuring Love, Kink, The Dark & The Light for ONE NIGHT OF EXTREME PROPORTIONS!
MIXED FORMATT / TIMELESS MASHUPS
● RED PUMA (SBC Underground)
BURLESQUE STAGE PERFORMANCES
● SURPRISE HEADLINER ACTS
● SEXY GRINDSHOW
● SWOON ENT.
● ACADEMY OF SIN
● ELITA REIGN 
LINGERIE ON DISPLAY SHOWCASE
● KITTY RODRIGUEZ 
● CHROMEGIRL 
● MAHNEE 
● JADETHOM
+10 MORE
❤ GET MORE FOR VALENTINES DAY! 
DATE NIGHT GO VIP & IMPRESS 
❤ MULTIPLE ROOMS OF MUSIC & ENTERTAINMENT
● SEXY DANCERS
● BURLESQUEE-PERFORMERS
● METAL GRINDER PERFORMANCES
● VIP KINK-ZONE 
● LOVE & LUST PHOTO BOOTH
● SMOKING AREAS
● COMFY CHILL-AREAS
● ADDED COATCHECK
● SECURED PARKING
● PROFESSIONAL PHOTO BOOTH
● ROAMING PHOTO & VIDEOGRAPHY.
 ❤ VIP/BOTTLE PACKAGES
Large Groups. Couples, Singles... Something for everyone! Love & Lust took care of it all to ensure you can impress & entertain that special someone w/ a complete package of options making the night full of surprises ready and waiting for you, all you have to do is just show up!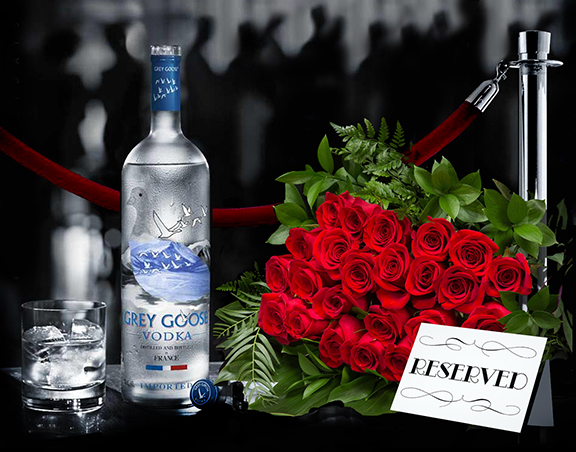 INTIMATE & PRIVATE VIP SEATING
BOTTLE SERVICE WITH VARIOUS OPTIONS TO CHOOSE FROM

EXPRESS VIP NO-WAITING ENTRY

YOUR CHOICE CHOICE OF BOTTLES OR PRIVATE OPEN BAR PACKAGES

NOW ALL YOU NEED TO DO IS SHOW UP & LOOK YOUR BEST!
    (See Our Exclusive VIP Couples Packages) 
LARGE GROUPS

over 

10

 NO PROBLEM, SEE OUR KING & QUEEN ELITE SEATING AREAS AND RESERVE IT AS YOUR OWN.  
 ❤ WOW 4 CONTESTS w/ $1000's WAITING FOR YOU TO PROVE YOU AND YOUR PARTNER HAVE THE MOST  LOVE & LUST FOR 2020!
2. Couples Strap-on RING TOSS CONTEST !!! 
3. Whip cream speeding licking contest
4. Best Valentimes fashion, costume, body paint, drag, clubkid & more! 
WIN CASH & Win Stuff (Like Adult Toys, Cash Prizes, The Bragging Rights till 2020!) 
SIGN UP IN THE KINK-VIP - Contest Participants must have a VIP Pass to Enter.
 ❤ WHAT TO WEAR ???
Reds 
Whites
Reds & Whites
Costumes
Sexy Evening-wear
Wings & Hearts
ALL EXPRESSIONS WELCOME.
costumes not mandatory.
Click Here
 OUR AMAZING VENUE IN THE

❤

  

OF HOLLYWOOD!
For 2018 we found one of the most enchanting and romantic Historic locations in Los Angeles to sweep your senses. With over 8,000 sq. Ft of ornate fixtures, entry ways & VIP areas this venue is perfect for a Valentine Fairy Tale.
TO SEE THE VENUE
NEW
Limited Capacity Exclusive Love & Lust Event Feb 14th
When & Where

Love & Lust (Address sent to ticket buyers)
6969 Love & Lust
Los Angeles, CA 90019


Saturday, February 16, 2019 at 9:00 PM
Add to my calendar