WOMEN ONLY: The psychology of female sexual desire, arousal + pleasure in long-term relationships.
About this event
Ladies, does your sex drive play hide-and-seek?
Female sexuality is uniquely complex and compelling. At times, we feel naturally beautiful, sensual, and crave physical intimacy. Other times, we are repulsed by our partner's hand accidentally grazing our thigh because all we want to do is eat pasta and watch Grey's Anatomy reruns. This is a universal dilemma for millions of women around the world.
Love, Lust, & Libido is a 3-part intensive workshop series designed exclusively for females that will present cutting-edge research on:
Differences between sexual desire, arousal, and pleasure
Trajectory of our sex drives in long-term relationships
Physical health considerations
Mental, emotional, and social turn-ons vs. turn-offs
Discovering fantasies, techniques, and language you like
Helpful conversations to have with your partner
Strategies to re-ignite sexual interest and passion
Unique from typical SPARK workshops, Love, Lust, & Libido offers a deeper dive for cisgender women who want to better understand their minds, hearts, and bodies. This in-depth series will include faster-paced presentations, hands-on exercises, individual self-reflections, group discussions, and "homework" between sessions.
Participation is critical to get the most out of it, and you'll walk away with knowledge + skills to navigate your sex life in a way that is comfortable and enjoyable for you.
Hosted by Dr. Meghna Mahambrey, Love, Lust, & Libido will run three consecutive Mondays from 7-9pm: December 5 + 12 + 19, 2022 at Natalie's (Grandview).
Charcuterie board, simple salad, and homemade pie included in ticket cost; drinks available for purchase.
Note: proof of COVID-19 vaccination required for entrance to Natalie's.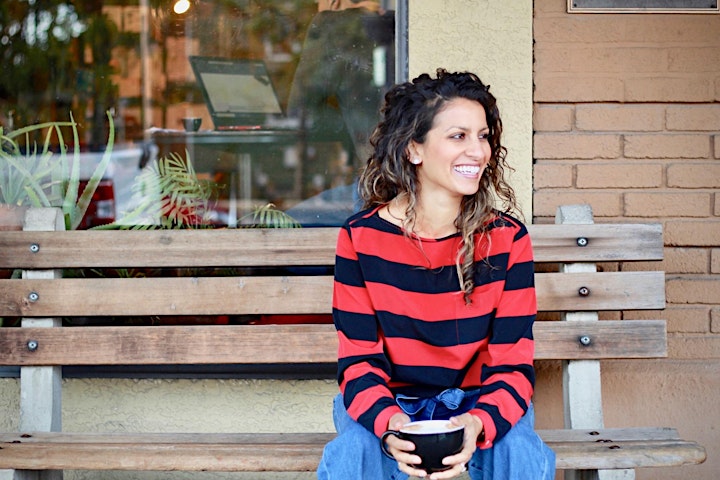 Organizer of LOVE, LUST, & LIBIDO | 3-Part Workshop Series