❤ LOVE & LUST 2018 ❤ Valentines BALL & Multi-Room Massive Dance Party

Friday, February 16, 2018 at 10:00 PM
Event Details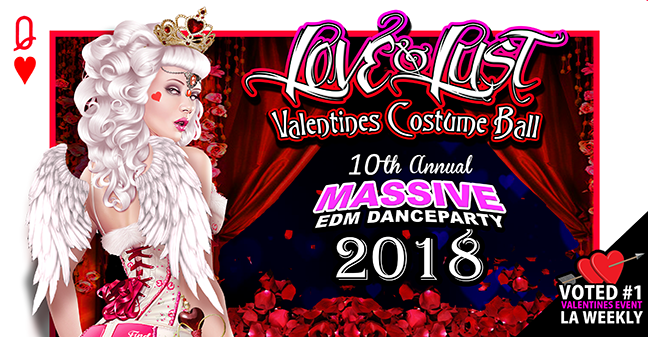 GO BIG FOR VDAY MY PIMPS, QUEENS & STYLISH GROUPS. Rsvp your Tables & Do what you do best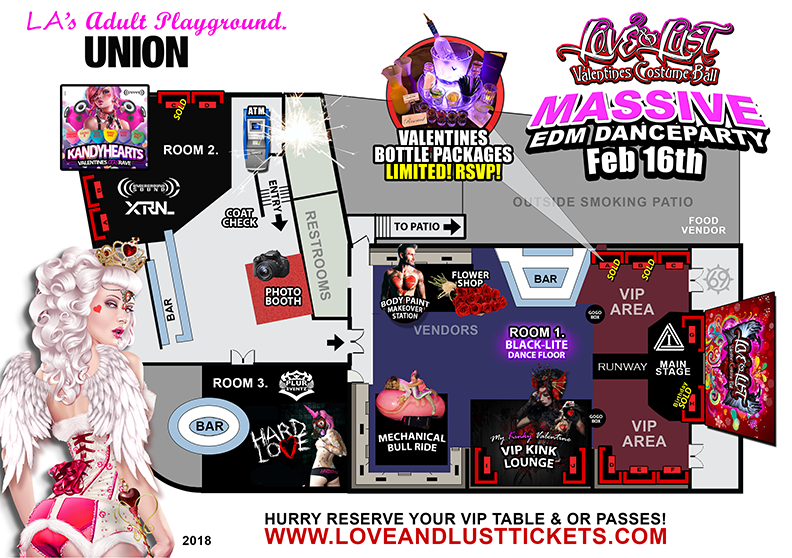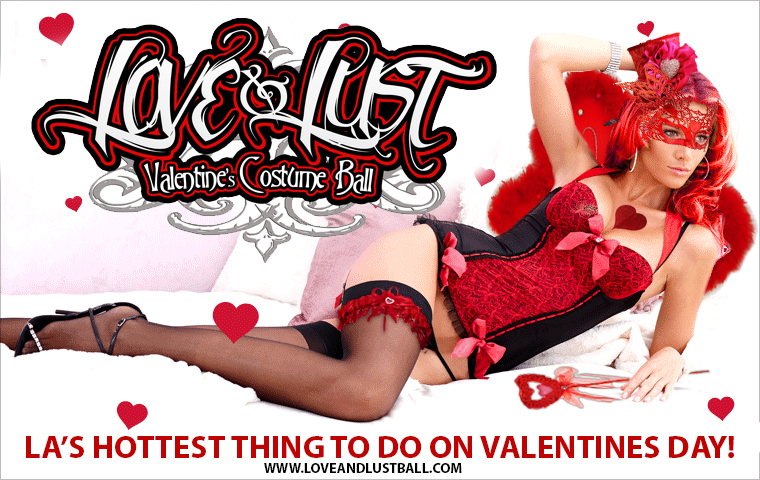 LOVE & LUST's Biggest Event of the year returns BIGGER then ever before for its 10th Anniversary. 

4 PARTIES / 3 ROOMS / FUNKTION ONE SOUND / PERFORMANCES & MORE... MAKE VALENTINES DAY COUNT!

═══════ ೋღ❤ღೋ ═══════

Calling all Angels, Cupids, Kings & Queens of Hearts, Dawn your wings and feathers, draw back and target those hearts and launch those wicked arrows... FEB 16TH WE WELCOME YOU BACK FOR MORE LOVE & LUST!

INTENSIFY those emotions & dance amongst Stiltwalking Cupids, Fire Dancing Hearts & Aerial twirling Angels + Over 50 Other Performers! Create your own unique Valentines Day Costume Expression & Stand-out by wearing WHITE or Dress Seductively in Sexy REDS... or use your creativity & combine both. Themed suits, gowns & kinkywear, from wings to hearts... No Costume too extreme or too revealing will be out-of-place at Perish's LOVE & LUST the areas only VALENTINES COSTUME BALL for not just LOVERS & COUPLES, But also for the Areas Most LUSTFUL Playground for our Single Creatures♥

W/ Multiple-Hosted Rooms & Areas by HOLLYWOOD'S Most Eccentric Nightclubs!!! Featuring Love, Kink, The Dark & The Light for ONE NIGHT OF EXTREME PROPORTIONS!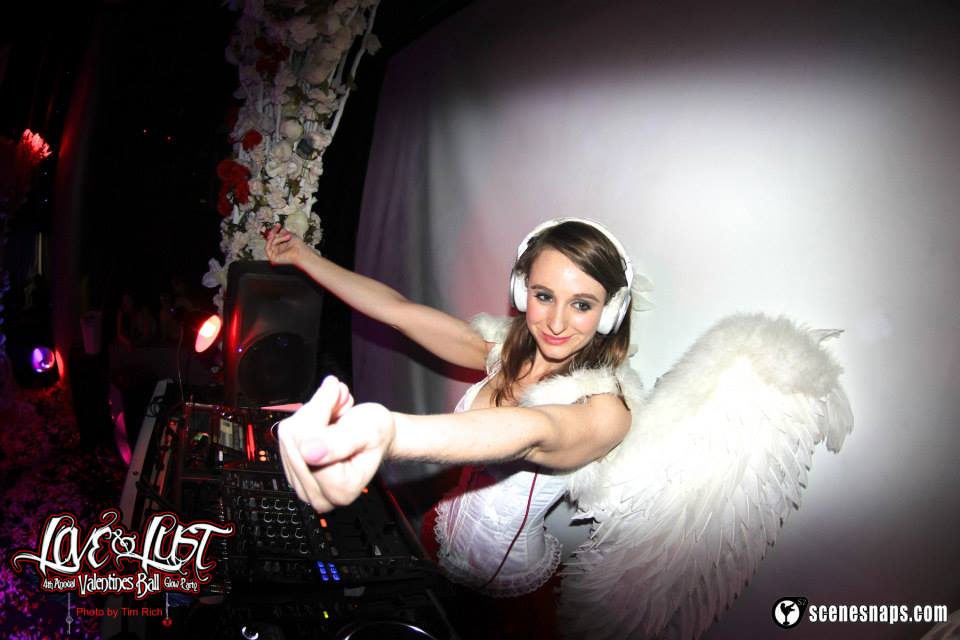 ೋ ....... DANCE ........... ೋ
═════ ೋღ❤ღೋ ═════

3 ROOMS OF DJ's, ENTERTAINMENT & LUST!

★★★★ MAIN ROOM ★★★★
TECHNO / HOUSE
Hosted by LOVE & LUST Family & Friends & Indulg_Ent Media
Love & Lust Events / Sunday Sanctuary / DTOX /
With Special Support from Xtrnl Music. & Tony Trujillo
Enjoy our hot new ALL-STAR line up with hand picked mainstage talent from AVALON, EXCHANGE LA & More. 
Featuring:

● AMANDA DARLING (Avalon / Axiom / L&L)
https://www.facebook.com/djamandadarling

● BRITTON 
(Minimal Sessions/Noise Revolt)
https://minimalsessions.com/artist/britton/
https://www.beatport.com/artist/britton/420006
https://soundcloud.com/deependparty/thedeepend012?in=britton-galland%2Fsets%2Fmixes

● SHANTO 
(Sunday Sanctuary | D-Tox Afterhours )
https://www.facebook.com/ShantoOfficial/
http://soundcloud.com/djshanto

● DREW HOLLY 
(Wulfpack | Terrakroma | Super Trippy Hippie)
https://www.facebook.com/DrewHollyOfficial/
https://soundcloud.com/drewhollyofficial/moontribe-october2017

● HOLLIDAY
( DeepAura Music | Solar Winds | SPACE | Terrain Series)
www.facebook.com/hollidayofficialpage
www.facebook.com/deepauramusic
https://soundcloud.com/wulfpacksounds/wulfcast-041-holliday

● JARIN LOVE 
(Insomniac/Deep | Aura/Modern | Disco Ambassadors)
https://www.insomniac.com/music/artists/jarin-love/
https://soundcloud.com/likemindedculture/podcast045?in=jarinlove%2Fsets%2Fjarin-love-mixes


★★★★ THE LOVE STAGE ★★★★
TRANCE / PSYTRANCE / HOUSE
//// The "KandiHearts" Stage 2 ////
Hosted by Plur Eventz & KINK RAVE.
Featuring: 
● SUBMERSIVE 
● IVAN PRESLEY
● SANTOZ
● BRANDON BEE b2b REZ 
● ADAM ANELLA b2b DEFFREY
● JAHMER
● JOEFLOW

★★★★ THE LUST STAGE ★★★★
ELECTRO / KINKHOUSE / PORNSTEP
//// Underground Beats" Stage 3 ////
Hosted by Xtrnl Music, Underground Sound & Tim West
Love & Lust brings you the hottest deejays from the largest clubs in LA... but the event would not be complete without a stage devoted to our UNDERGROUND SCENE so enjoy our UNDERGROUND SOUNDS STAGE w/ secret after-hours to be announced.
Featuring: 
● FREEMAN (Underground Sound)
● JONATHAN MORNING (Xtrnl Music | Revolution)
● KING FELIX b2b SPYDR (Space | Purple 33)
● TBA
● TBA


★★★ KINKY VIP PLAY-ZONE ★★★
//// The My Kinky Valentine VIP PLAY ZONE ////
Hosted by Deviants BALL / LA Vampire Society (V Society) / The V Society /Perish Dignam III & More. (VIP PASS REQUIRED) Get Kinky for Valentines Day! Couples and singles venture into the a world of decadence hosted by LA's most professional Fetish Players Hosts. First timers and seasoned Kinksters come to learn or come to go hard these areas are open all night for you to play! more info here: www.kinkyvalentines.com

★★★ LNL FASHION RUNWAY SHOWS ★★★
Stay tuned for a list of LA's hottest models coming out to walk the runway and stimulate your senses... BRAND NEW AT LOVE & LUST! Get a VIP Bottle package and get a front row seat to this amazing segment.

★★★ MECHANICAL BULL RIDES  ★★★
Love & Lust offers more then just dancing and sexy stage acts, we offer things for you and that special someone or someone you may meet the ability to laugh, play & capture a moment worthy of the most emotional night of the year ITS VALENTINES DAY and we are not holding back! MECHANICAL BULL RIDES (FREE!)  Hop on & show everyone how well you ride!
★★★ ROSE-PETTAL CONFETTI BAZOOKAS ★★★
Countdown the night like NewYears as we ask all you lovers & kinksters to kiss someone as we cover you with rose-petal confetti in th emain room! VIP pass or bottle service needed to get up close.

PLUS...
● PROFESSIONAL PHOTO BOOTH (FREE!)
● VENDORS ... Buy someone special a gift!

❤ GET MORE FOR VALENTINES DAY! ❤
═════════ ೋღ❤ღೋ ═════════

TAKING OVER THE ENTIRE TOP FLOOR OF UNION NIGHTCLUB! w/ Multiple Rooms of Music & Kink!

❤ MULTIPLE ROOMS OF MUSIC AND PLAY
● MULTIPLE FULLY STOCKED BARS
● VALENTINES DECOR
● EROTIC KINKY ACTS
● SEXY GOGO'S & POLE DANCERS
● METAL GRINDER PERFORMANCES
● OPEN PLAY KINK-ZONES
● PRIVATE PLAY KINK-ZONES
● LOVE & LUST PHOTO BOOTH
● SMOKING PATIO 
● COMFY CHILL-AREAS
● ADDED COATCHECK
● SECURED PARKING NEXT DOOR 
● ROAMING PHOTO & VIDEOGRAPHY.

SIT BACK AND WATCH OUR FETISH PERFORMANCES!
SPECIAL STAR FETISH MODEL GUESTS AND PERFORMANCES & KINKY FASHION SHOW! 

FEATURED THEMED GOGO DANCERS!!!!
══════ ೋღ❤ღೋ ══════
Hosted by Swoon Entertainment
Also Featuring
● Shannon Chromegirl
● Lillian Star & Girls 


╔═════ ೋღ❤ღೋ ═════╗
ೋ .......... LOCATION ........... ೋ
╚═════ ೋღ❤ღೋ ═════╝

For 2018 we found one of the most enchanting and romantic Historic locations in Los Angeles to sweep your senses. With over 10,000 sq. Ft & several rooms to explore including VIP areas to relax, watch, play & more! This venue is perfect for a Valentine Fairy Tale.

UNION NIGHTCLUB
ENTIRE TOP FLOOR (3 Rooms)
4067 W Pico Blvd, 
Los Angeles, CA 90019

18+ / 21+ To Drink.
Line Starts 9:30pm.
Friday Feb 16th 2018.

PART OF A MASSIVE CLUB TAKE OVER by Love & Lust Events
"Love & Lust Valetines Ball" is 1 of 4 parties taking over a massive mutli-room venue "CLUB UNION" FEB 16th (ticket from this event gets you into everything). 2nd party page devoted to our fetish & kink party go here.https://www.facebook.com/events/510436209342514/


ೋ .TICKETS & VIP PACKAGES  ೋ
We made VALENTINES simple for anyone planning a special night for both singles to hunt & couples to romance.

BOTTLES & VIP SEATING... ENJOY THE SHOW!
Love & Lust took care of it all to ensure you can impress & entertain that special someone w/ a complete package of options making the night full of surprises ready and waiting for you, all you have to do is just show up! ♥


ೋ .......... WHAT TO WEAR? ............ ೋ

Reds 
Whites
Reds & Whites
Costumes
Cosplay
Lingerie
fetishwears
skin = just cover your parts! ♥
Wings 
Hearts
ALL COSTUMES WELCOME. not mandatory.

NO PRO-CAMERAS (ask for media pass)

GUYS! WE MAKE VALENTINES EASY!
GO VIP MAKE IT A DATE!
INTIMATE & PRIVATE VIP SEATING & LOUNGES

BOTTLE SERVICE WITH VARIOUS OPTIONS TO CHOOSE FROM


EXPRESS VIP NO-WAITING ENTRY

NOW ALL YOU NEED TO DO IS SHOW UP & LOOK YOUR BEST!
            

 (See Our Exclusive VIP Packages)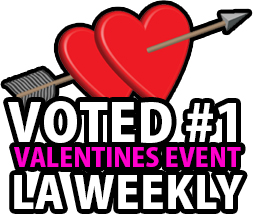 FIND SOMEONE TO SMOOCH!
ROSE PETAL CONFETTI EXPLOSIONS AT MIDNIGHT!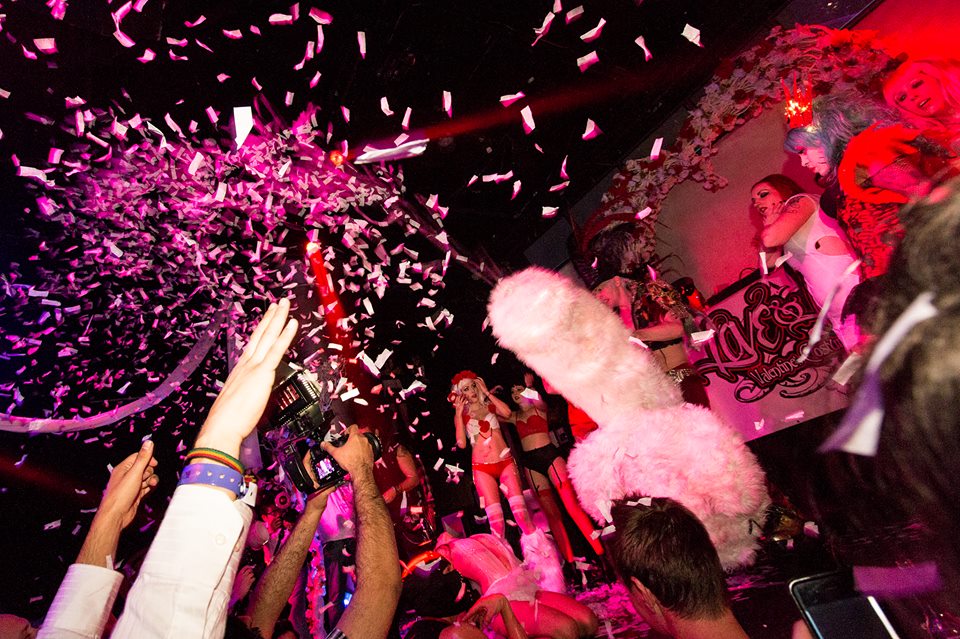 GET YOUR PICTURES TAKEN IN OUR LOVE & LUST PROFESSIONAL PHOTOBOOTH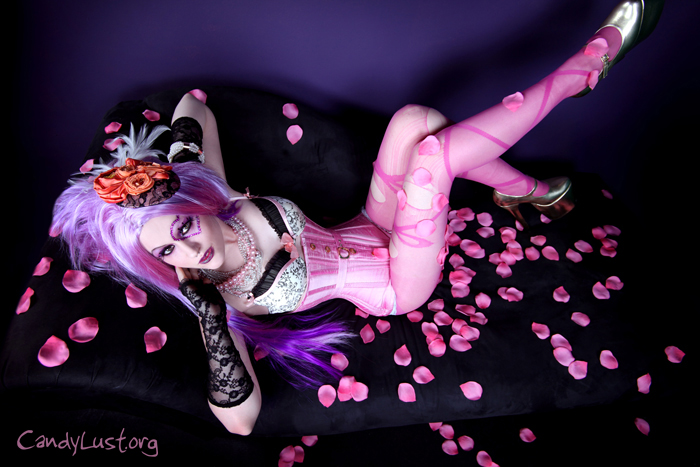 ❤ TONS OF WILD COSTUMES OF ALL STYLES:)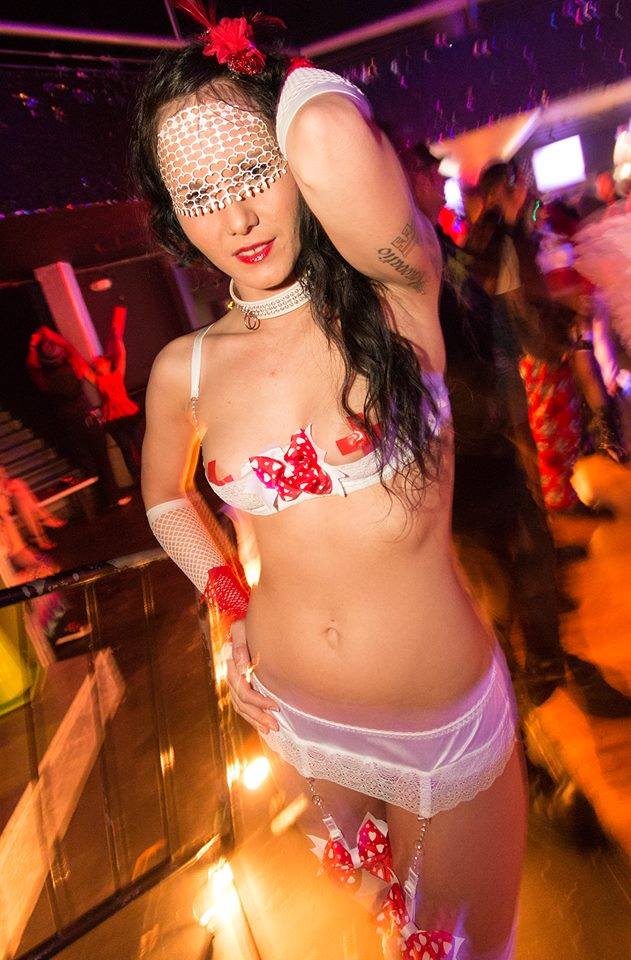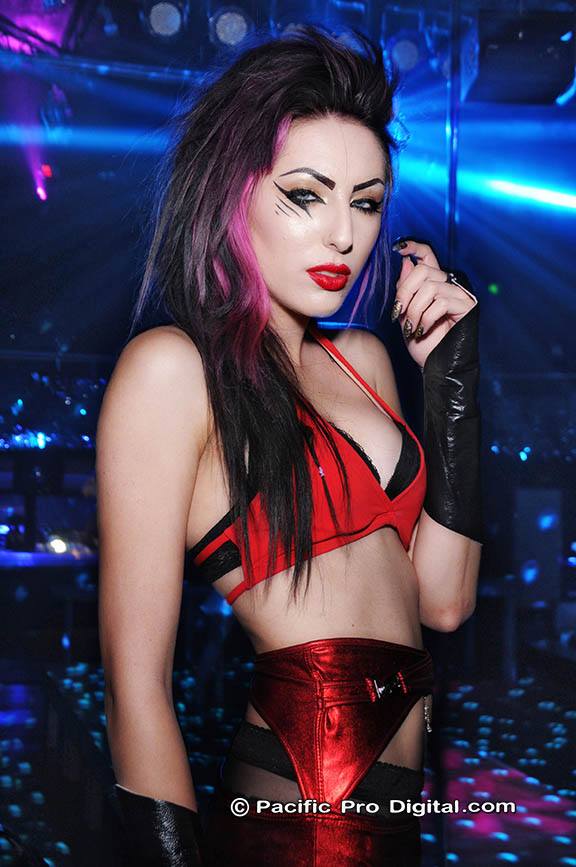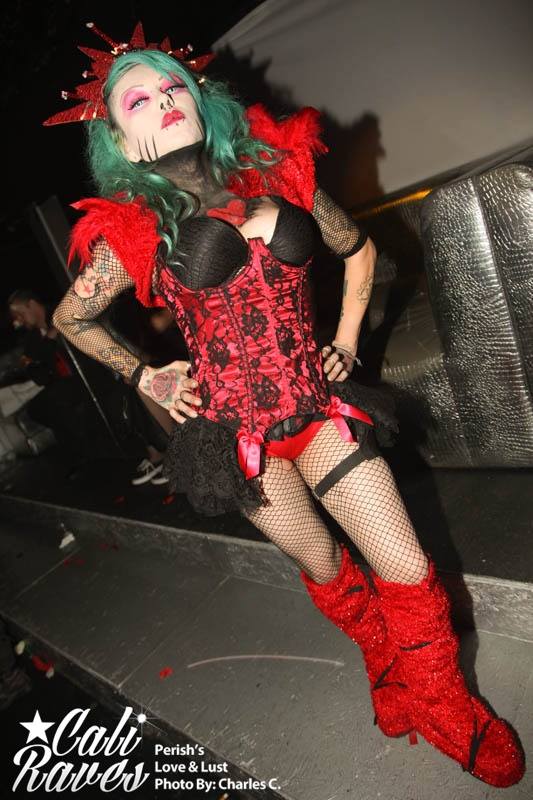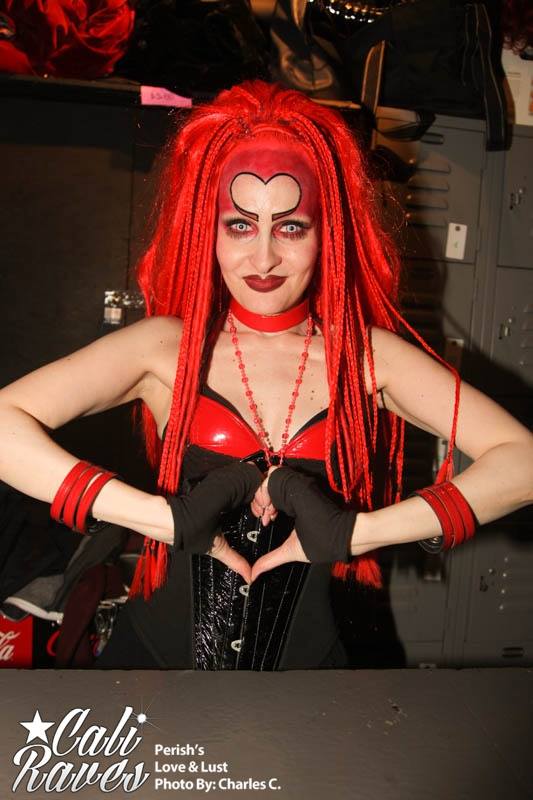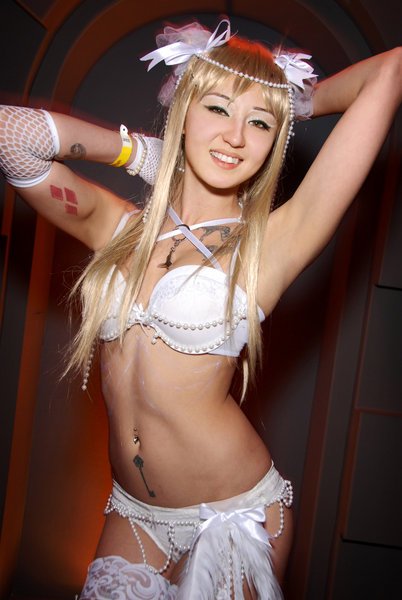 ❤ METAL GRINDER SPARK SHOWS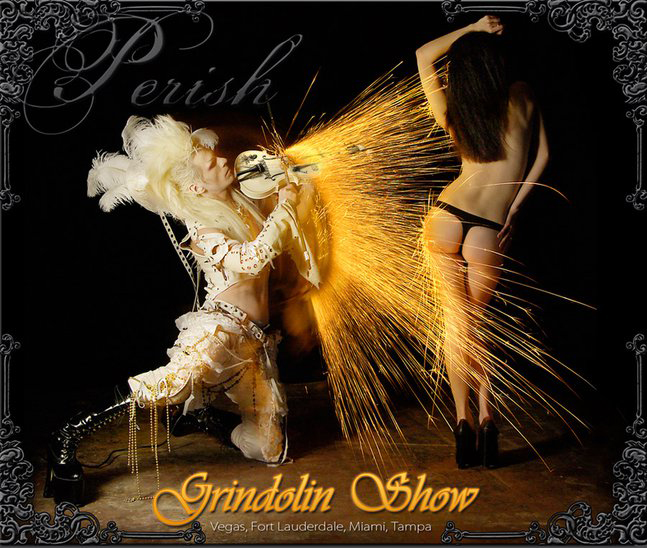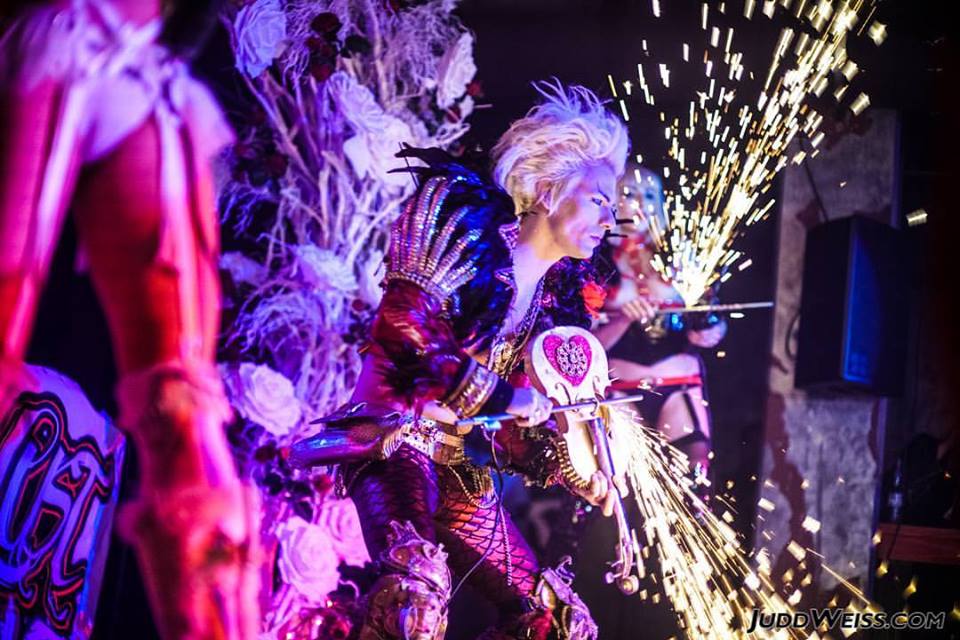 ❤ SEXY HOT STAGE DANCERS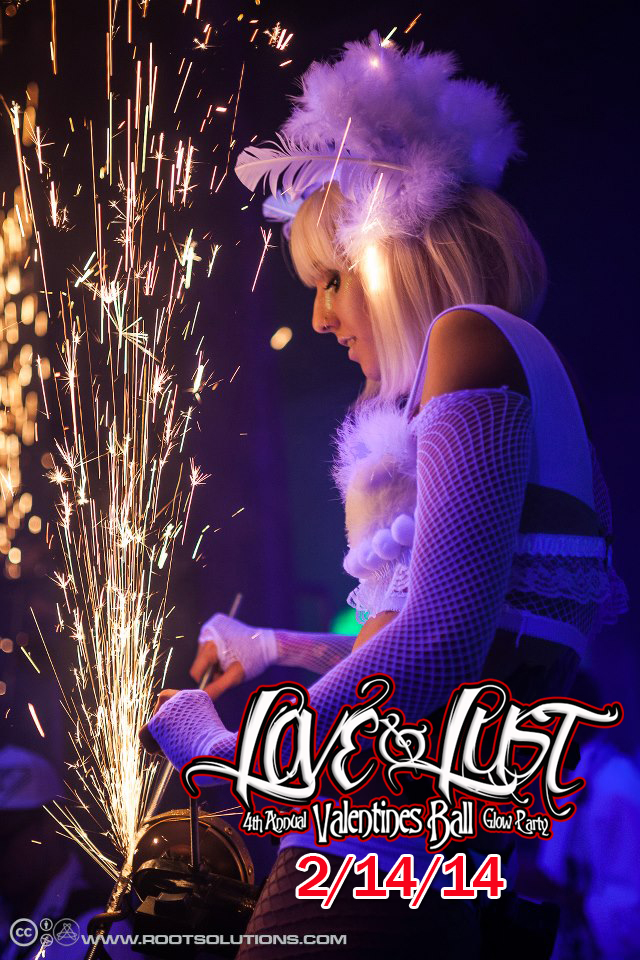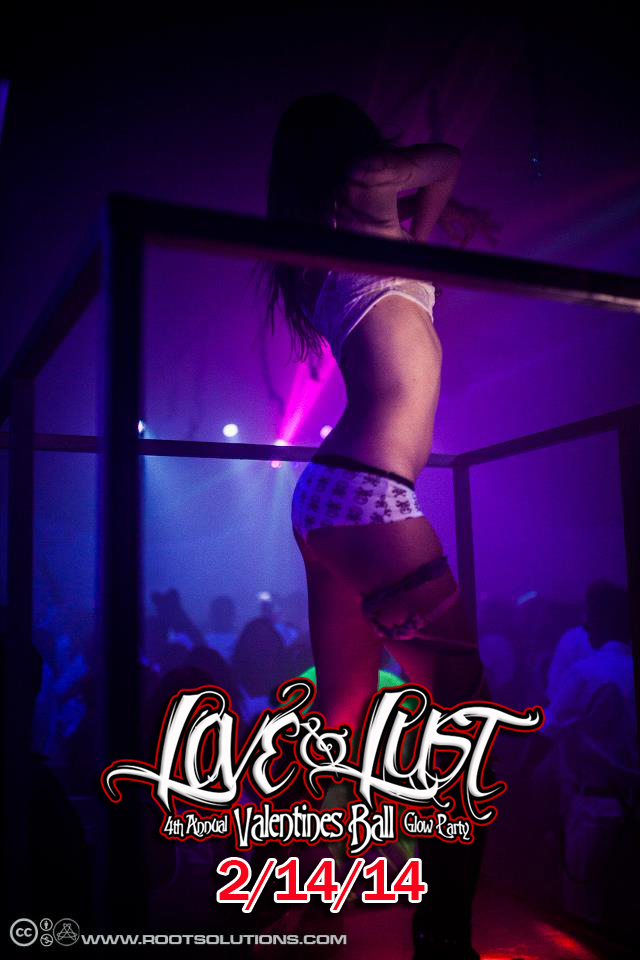 ❤POLE PERFORMERS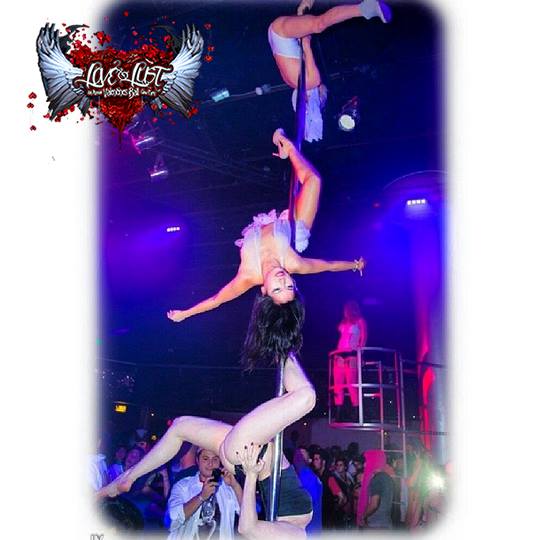 ❤ MULTIPLE ROOMS OF DANCE MUSIC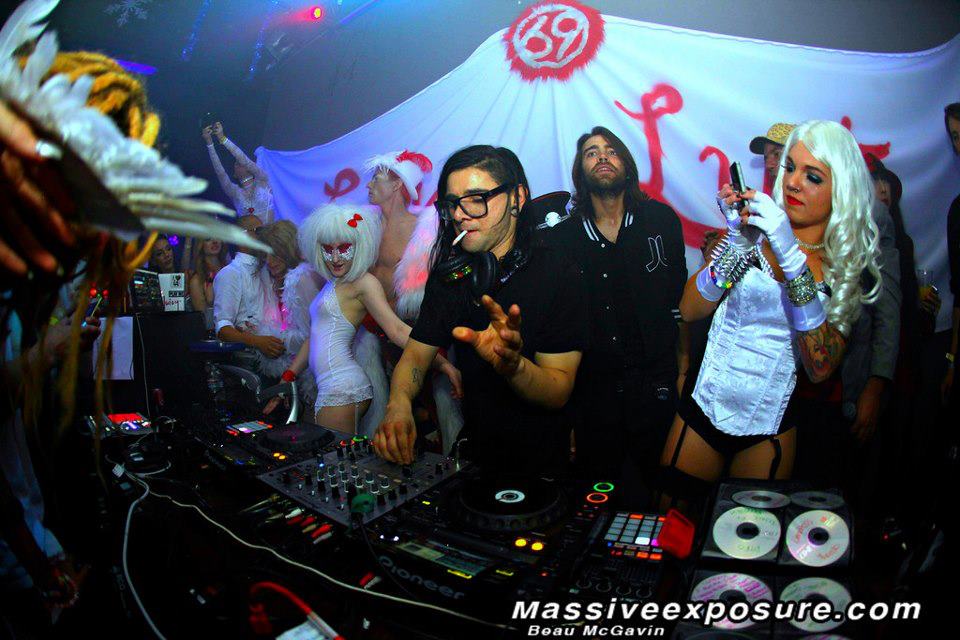 LAST YEARS LOVE & LUST 2014 FEATURED A SURPRISE SET BY SKRILLEX
WHO STOPPED BY TO SHOW SOME LOVE & DROP SOME BEATS AT 2AM!!!
DECADENT KINKY PERFORMANCES BY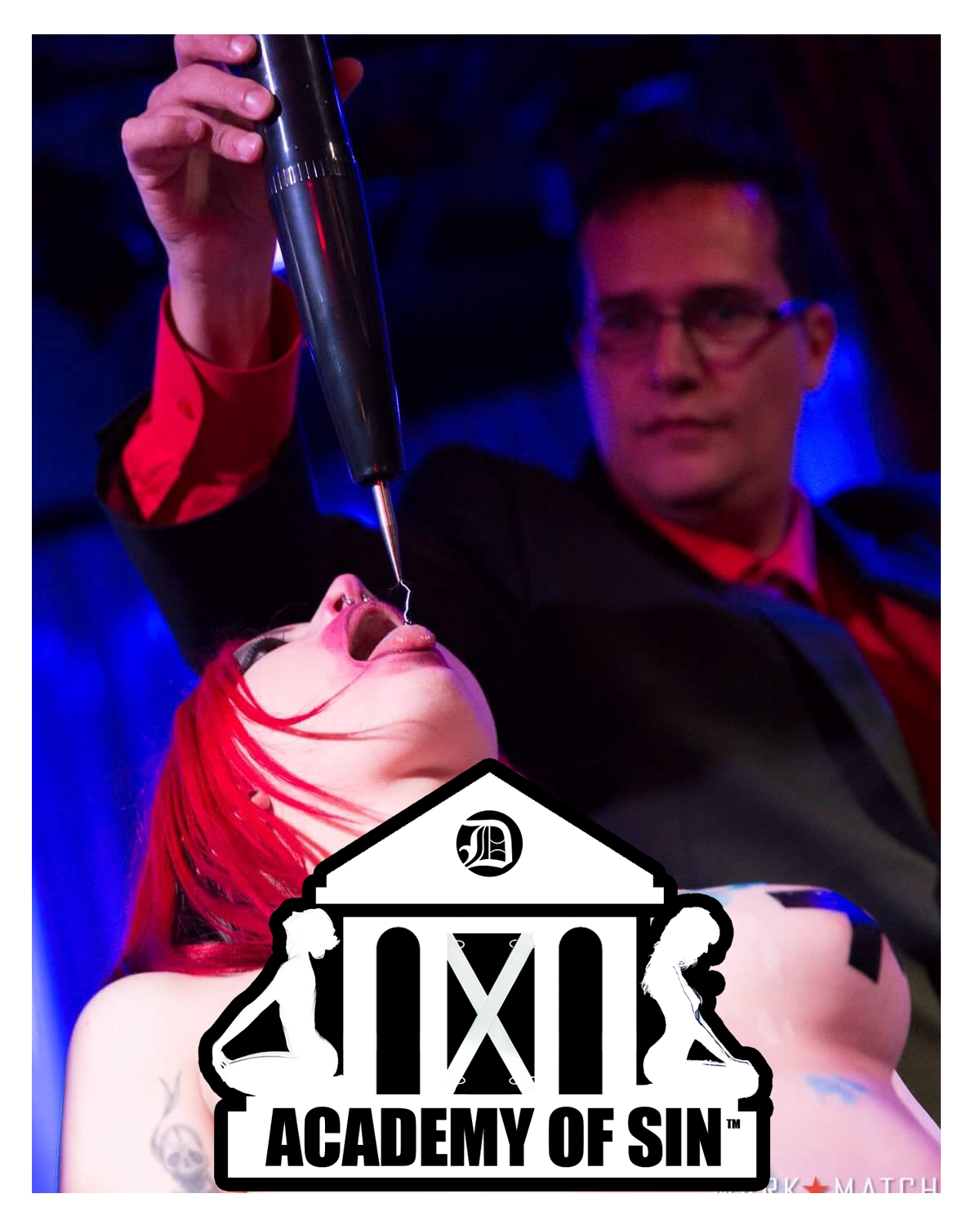 Also Featuring:
The V Society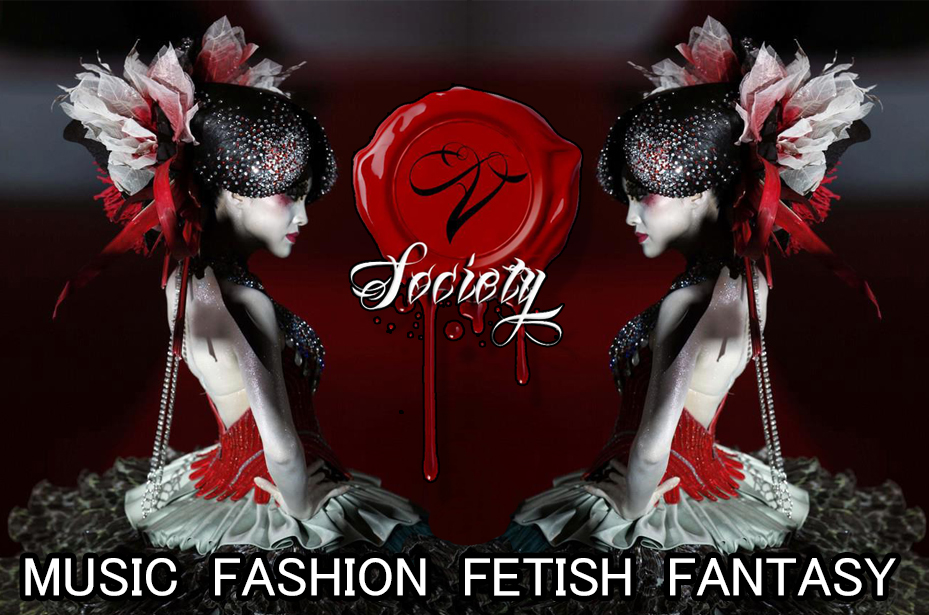 CLICK THIS LINK TO VIEW ALL THE ATTRACTIONS IN THE FETISH AREA 
https://www.facebook.com/events/510436209342514/
THIS HOLIDAY MAKE IT COUNT!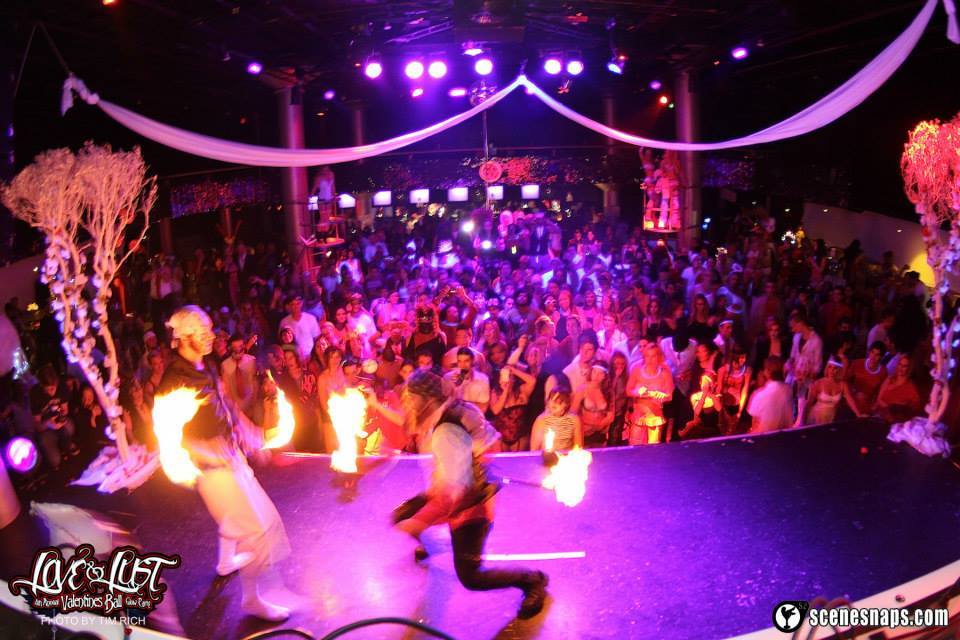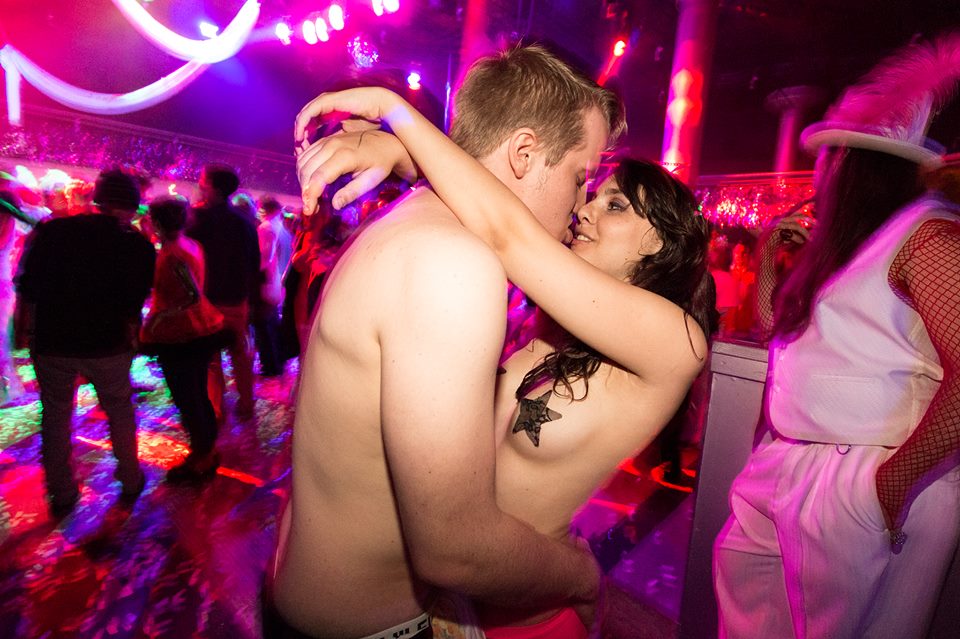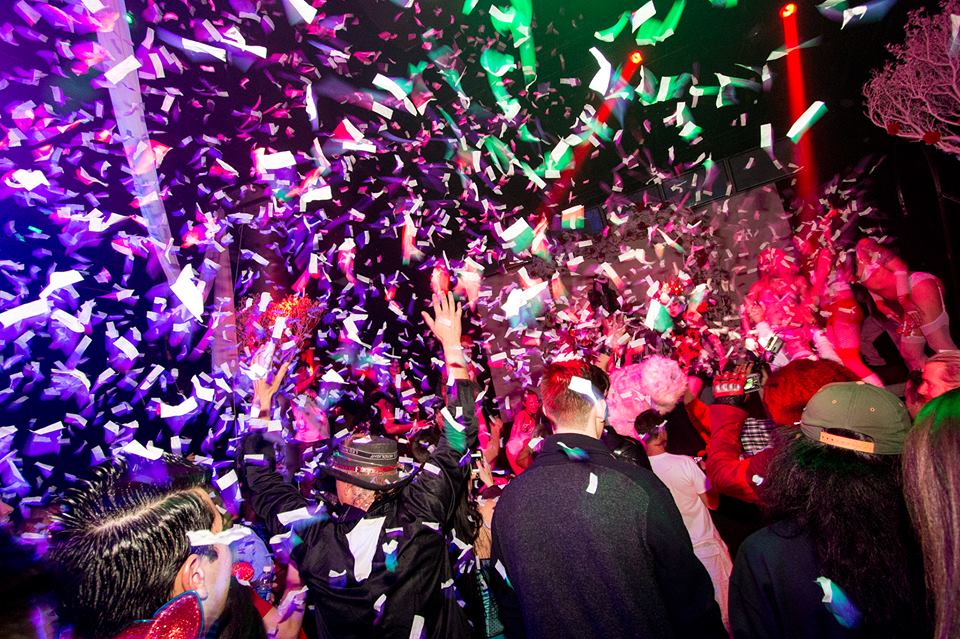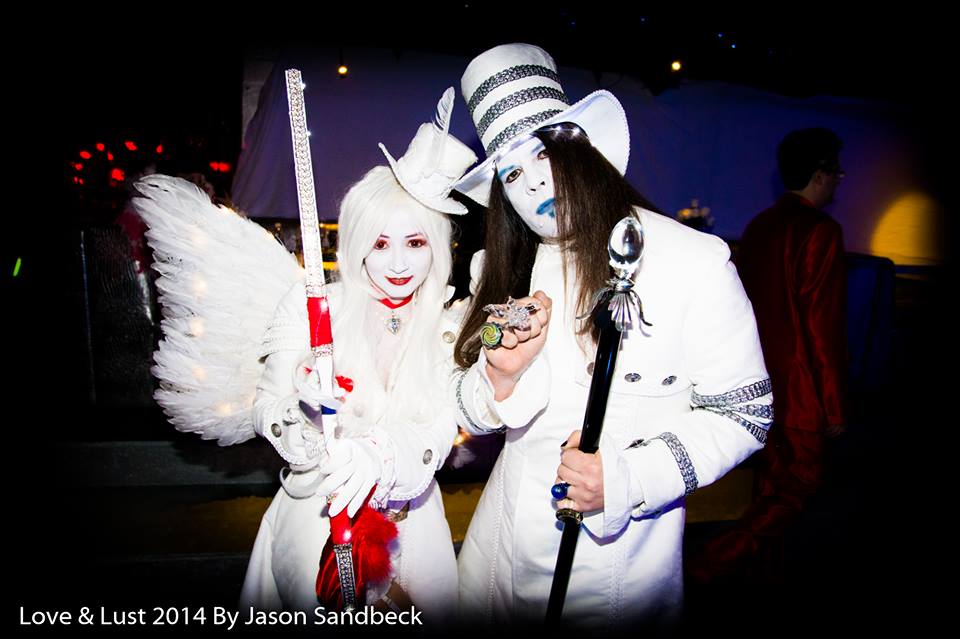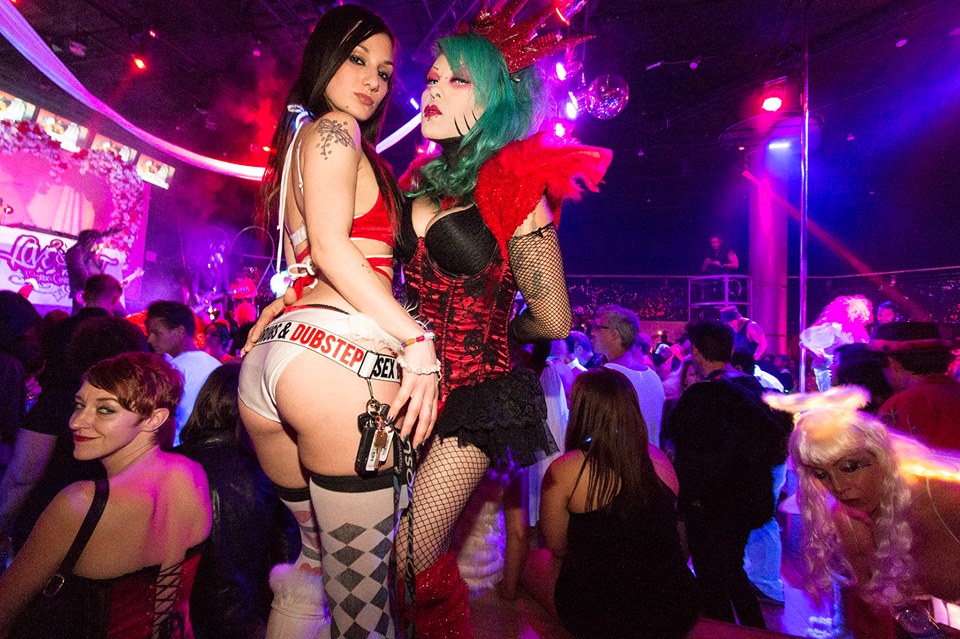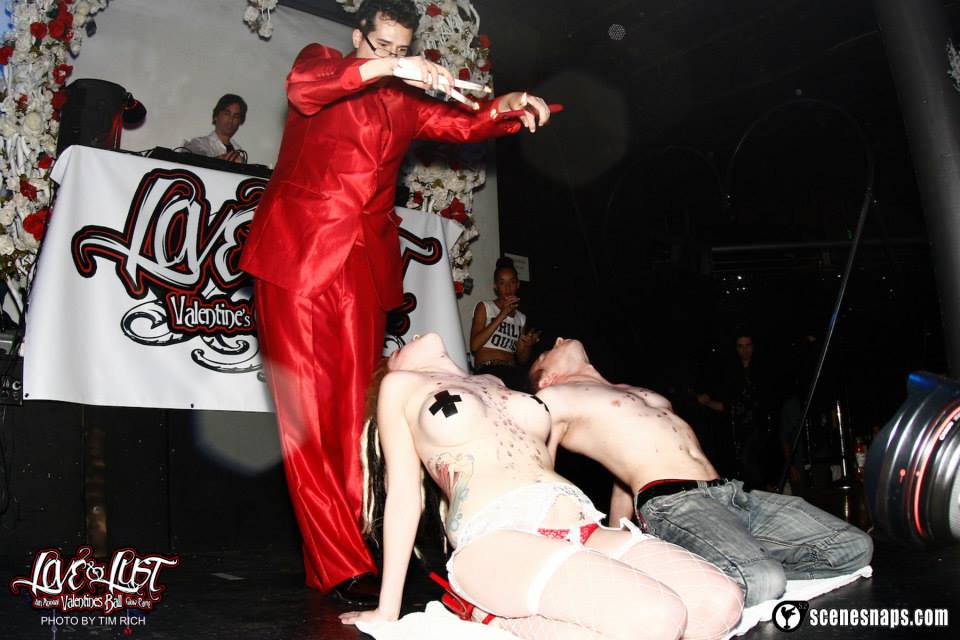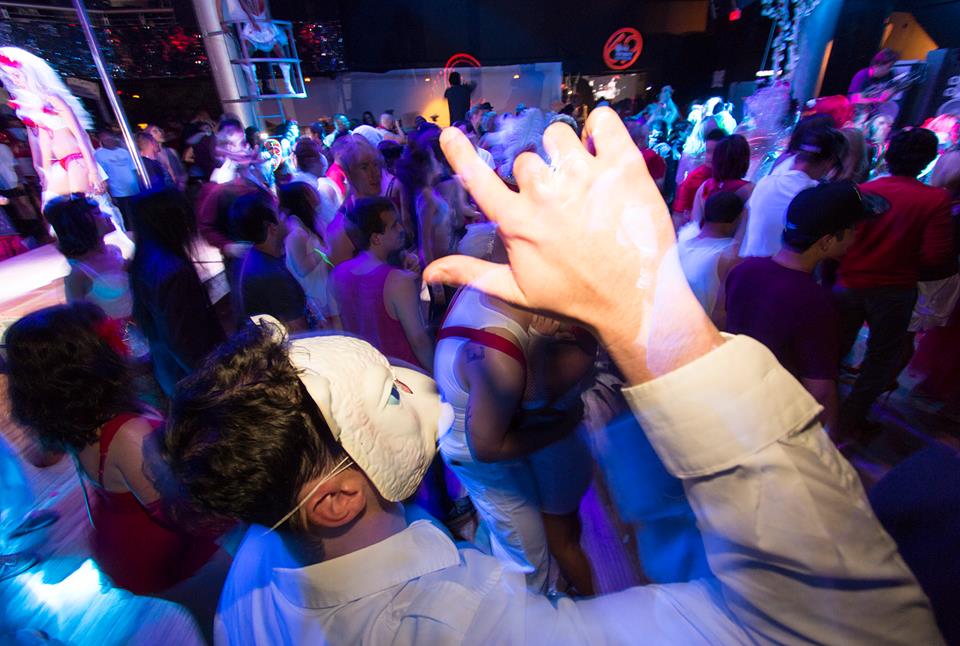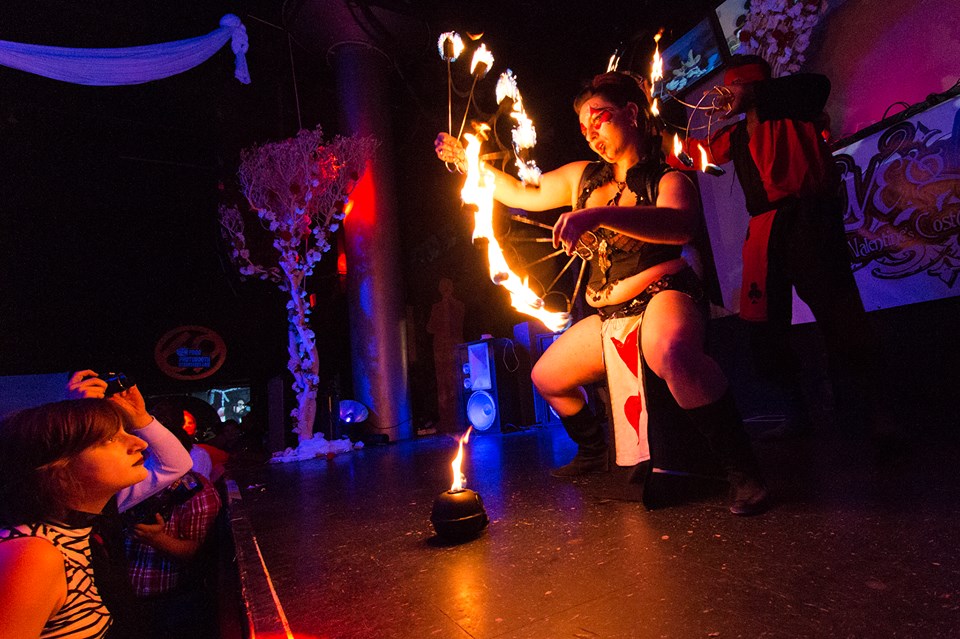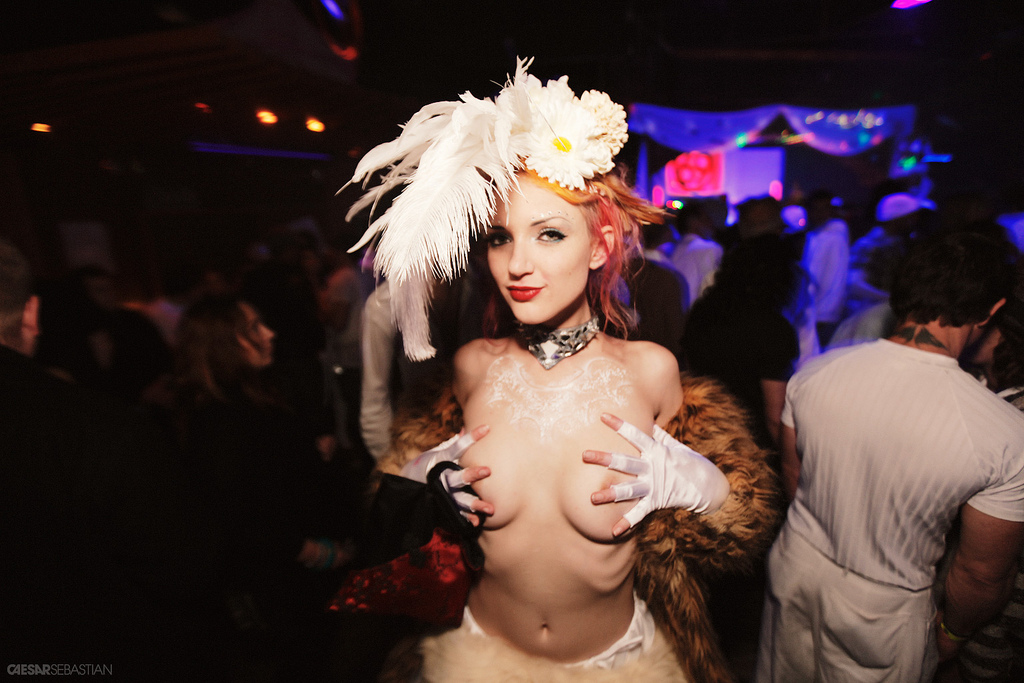 BE MY VALENTINE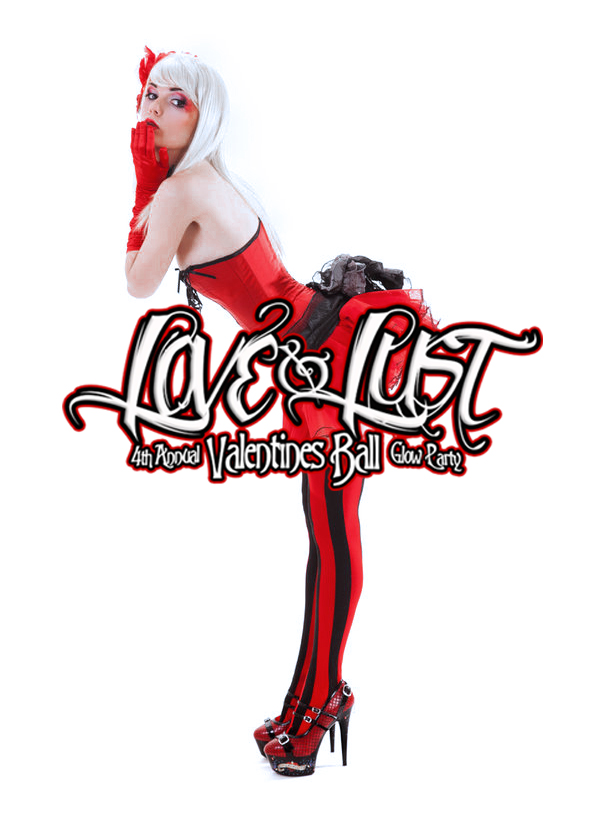 Save This Event
When & Where

UNION NIGHTCLUB
4067 W Pico Blvd,
Los Angeles, CA 90019


Friday, February 16, 2018 at 10:00 PM
Add to my calendar
❤ LOVE & LUST 2018 ❤ Valentines BALL & Multi-Room Massive Dance Party