❤ LOVE & LUST 2015 ❤ Valentines COSTUME BALL & Dance Party / FEB 14TH

Saturday, February 14, 2015 at 10:00 PM
Who's Going

Loading your connections...
3 of your friends are going.
Share it to get more people on board!
Share

Sara Haughty
San Francisco, California

Luke Picard
London, United Kingdom

Rick Vespucio
Florence, Italy
Event Details

LA's ONLY VALENTINES COSTUME BALL & DANCE PARTY!!!
═══════════════════════
ೋღ❤ღೋ
═══════════════════════════
Calling all Angels, Cupids, Kings & Queens of Hearts, Dawn your wings and feathers, draw back and target those hearts and launch those wicked arrows... FEB 14TH WE WELCOME YOU BACK FOR LOVE & LUST.

INTENSIFY those emotions & dance amongst Stiltwalking Cupids, Fire Dancing Hearts & Aerial twirling Angels + Over 50 Other Performers! Create your own unique Valentines Day Costume Expression & Stand-out by wearing WHITE or Dress Seductively in Sexy REDS... or use your creativity & combine both. Themed suits, gowns & kinkywear, from wings to hearts... No Costume too extreme or too reveal

ing will be out-of-place at Perish's LOVE & LUST the areas only VALENTINES COSTUME BALL for not just LOVERS & COUPLES, But also for the Areas Most LUSTFUL Playground for our Single Creatures♥
NOW w/ Multiple-Hosted Areas by HOLLYWOOD'S Most Eccentric Nightclubs!!! Featuring Love, Kink, The Dark & The Light for ONE NIGHT OF EXTREME PROPORTIONS!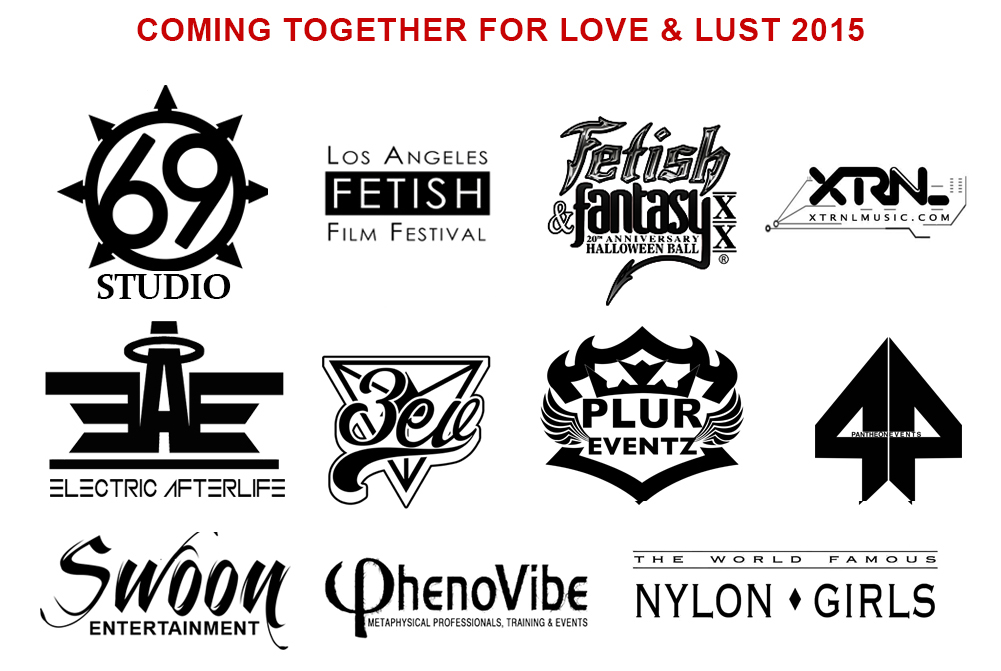 Click On Map Above for a full-sized MAP
&

VIP TABLE PLACEMENT / PRICING
LOVE AND LUST 2015 is proud to bring FESTIVAL SIZED ENTERTAINMENT to the Sexy FREDRICKS OF HOLLYWOOD GRAND BALLROOM & Lounge...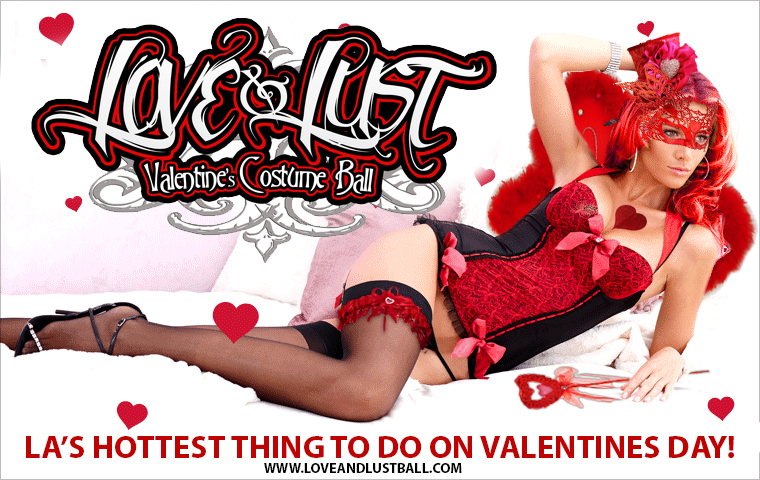 AWARDED #1 VALENTINES EVENT PICK in LA multiple times (LA WEEKLY)... Great for Couples as well as Singles to find that Special Someone!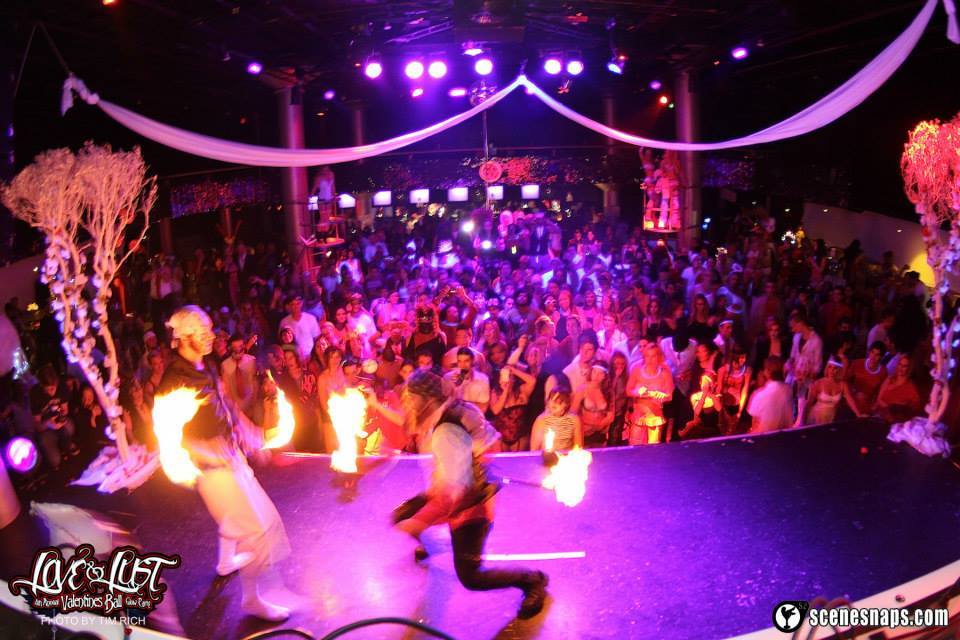 THIS IS THE 4TH ANNUAL LOVE & LUST VALENTINE MEGA-THEME PARTY...
Watch These Videos and see for yourself what makes this Event the TOP CHOICE Holiday Pick for LOVERS TO CELEBRATE THIER LOVE, LUST & Costume Creativity.

❤ LOVE & LUST 2014 

❤ LOVE & LUST 2013 "FEATURING SKRILLEX & DJ KEOKI !!!"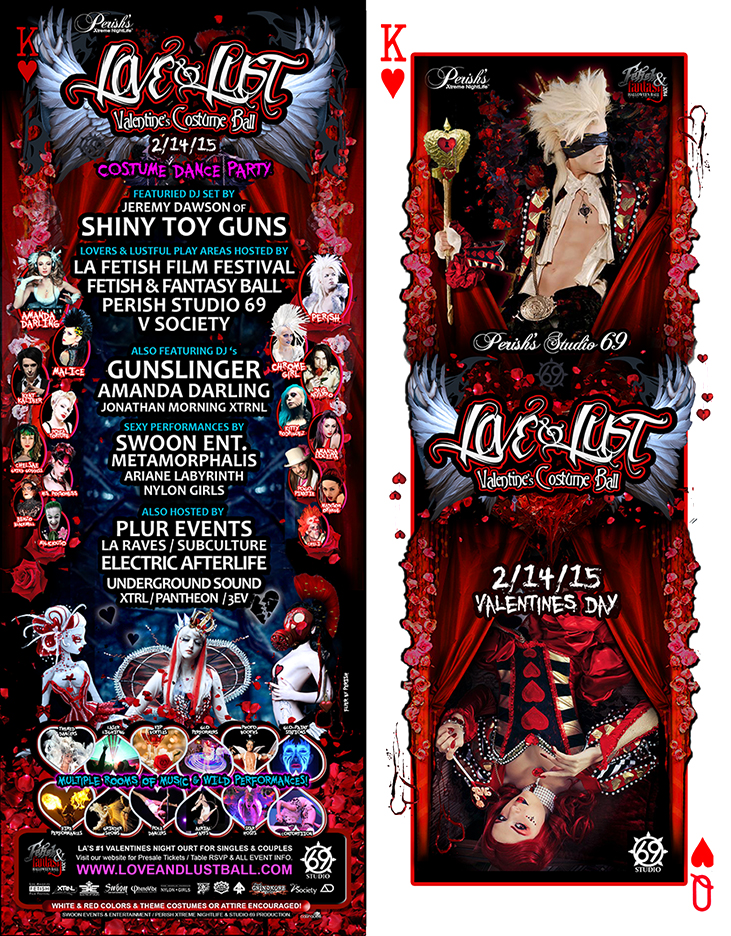 GUYS! WE MAKE VALENTINES EASY!
Let LOVE & LUST Help you plan that perfect night.

MAKE IT A SPECIAL NIGHT

INTIMATE & PRIVATE VIP STAGE-SIDE SEATING

BOTTLE SERVICE WITH VARIOUS OPTIONS TO CHOOSE FROM


EXPRESS VIP NO-WAITING ENTRY

NOW ALL YOU NEED TO DO IS SHOW UP & LOOK YOUR BEST!
             (See Our Exclusive VIP Couples Packages above)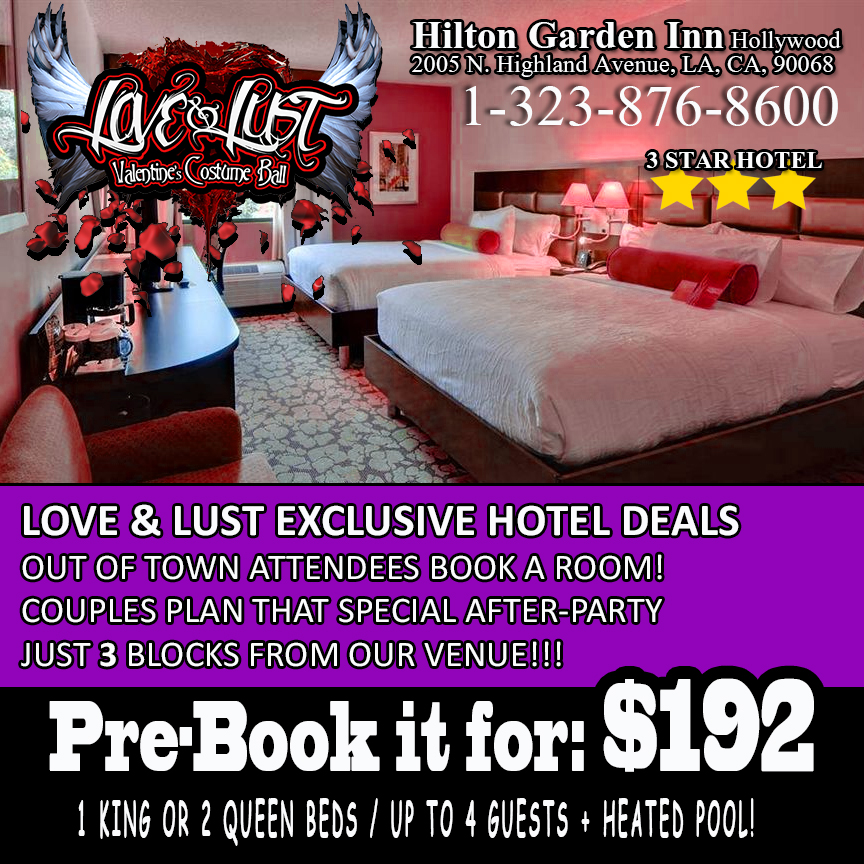 ●☆☆ ♥❤ GET MORE FOR VALENTINES DAY! ❤♥ ☆●
███████████████████████████████████

❤ MULTIPLE ROOMS 

● 2 FULLY STOCKED BARS
● ADDED SOUND SYSTEMS
● CUSTOM VALENTINES DECOR
● STILT WALKERS
● FIRE PERFORMERS
● SWOON ENTERTAINMENT SEXY GOGO'S
● AERIAL PERFORMANCES
● ACRO-DANCE PERFORMANCES
● POLE-PERFORMERS
● METAL GRINDER PERFORMANCES
● KINK-ZONE FETISH PLAY
● LOVE & LUST PHOTO BOOTH
● HUGE SMOKING PATIO
● COMFY CHILL-AREAS
● ADDED COATCHECK
● PAINT-STATIONS
● CONVENIENT SECURED INDOOR PARKING NEXT DOOR ($10-$15)
● ROAMING PHOTO & VIDEOGRAPHY.
AND SO MUCH MORE!!!
❤ Hosted by PERISH
LA's Most Notorious Underground Party Promoter has surfaced in Hollywood & is breaking all the rules creating a new-level of extreme-nightlife & entertainment. LA Weekly qouted him as the Next Generation Party-Monster Celebrity Party Producer & Host that "Dresses the Party as Wild as He Dresses Himself!".  His Events attract the most outrageously dressed costume enthusiasts as well as the areas most sexually charged exhibitionists who love a bit of Role-Play & Kink. As a Costume Designer as well as  a Internationally Known Stage Performer & Model, Perish has his own extreme formula of what he feels NightClubbing needs to break away and rise above the "weekly repetetive fun people are forced to accept & often aren't impressed by". His Approach to his events  is "Experience Driven" & "A Journey for the open-minded Thrillseaker looking for  Sensory Overload to loose themselves and find themselves simultaneously through amazing music & stage performances.  Perish states, "We are a Costume Party hoping to inspire people to get creative but we don't force it... We just want people to forget everything else when they enter & loose themselves long enough to experience something truly magical".  Awarded Best Theme Party in LA coutless times and with over 150 events to date over the span of 5 years... Perish & his "LOVE & LUST (Studio69) Events welcomes you to experience it for yourself!.  www.perishfetish.com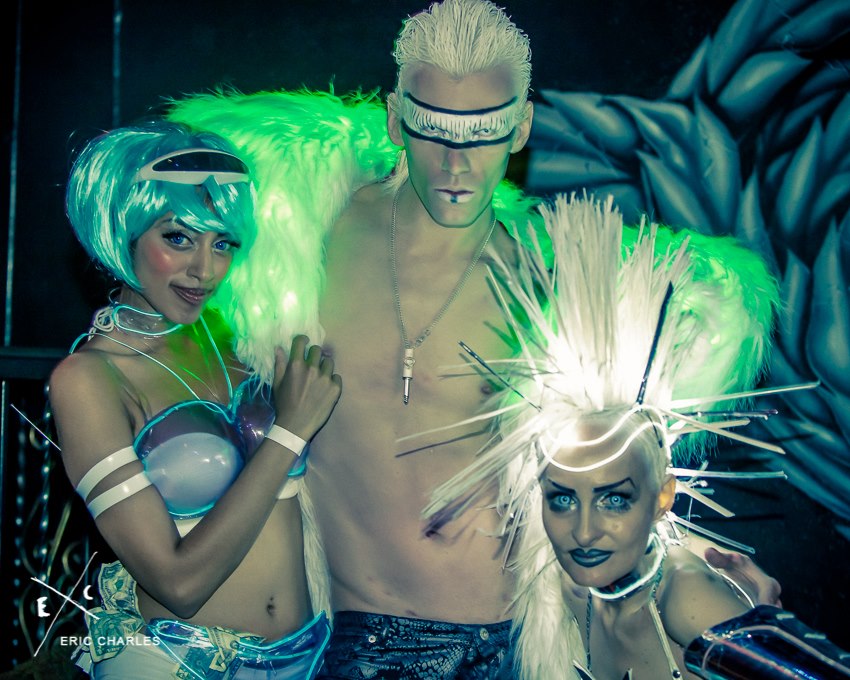 PERISH w/ Angeli & Chrome Girl
THIS IS A COSTUME BALL AS WELL AS A DANCE PARTY, DRESS UP & GET PICTURES TAKEN WITH THAT SPECIAL SOMEONE.

❤ LOVE & LUST PHOTO BOOTH HOSTED BY TIM RICH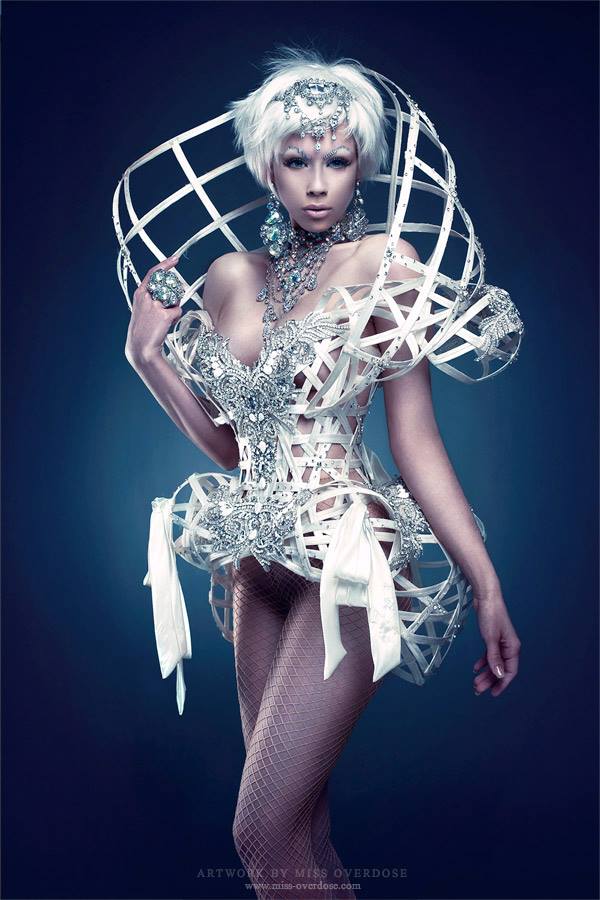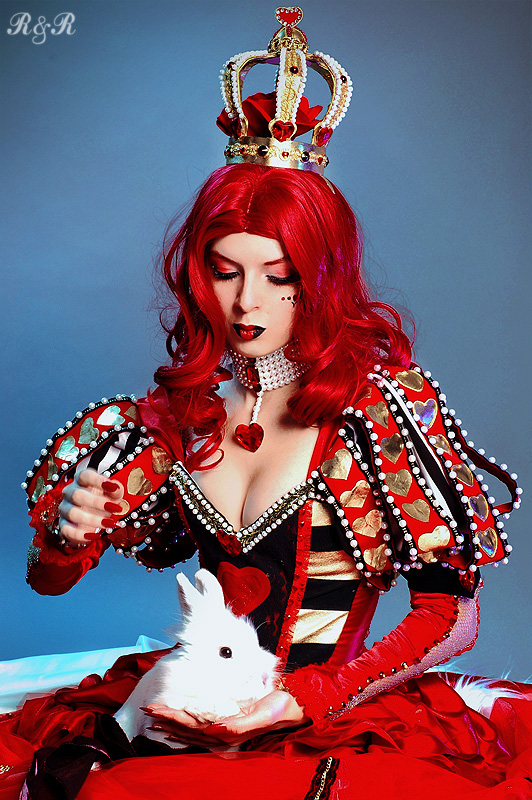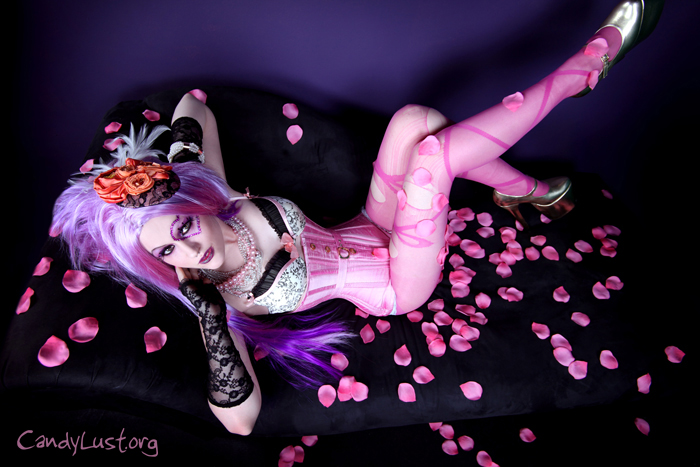 ❤ TONS OF SPECIAL GUESTS & MODELS IN ATTENDANCE
Fall into Love & Lust with our Featured Kings
♕ HOST & PARTY CREATOR "PERISH DIGNAM"
♕ DAVE NAVARRO "Special Guest"
♕ KENT KALIBER "Special Guest"
♕ POGO PINKTIE "Special Guest Host"
♕ BENZO BLACKWELL "Special Guest Host"
♕ CHELI "Featured Stilt Performer of SWOON"
♕ MR. GUFF "Featured SWOON Performer"
♕ MICHEAL SIMMONS "Love & Lust Fetish Host"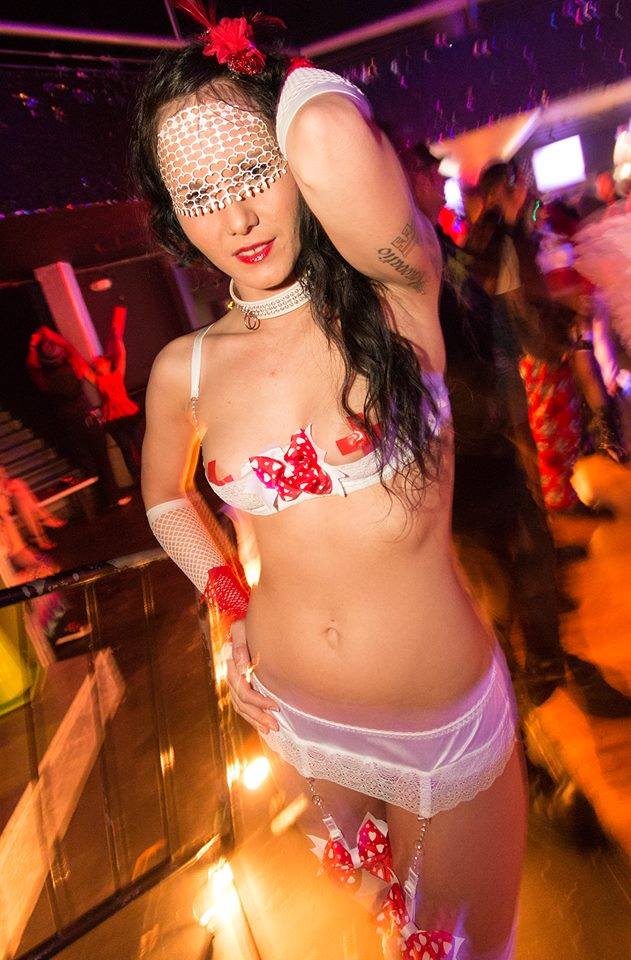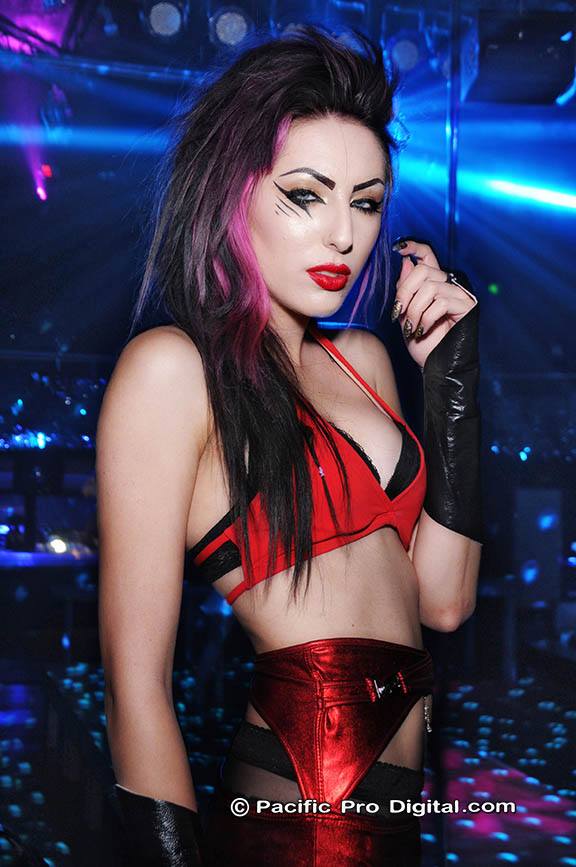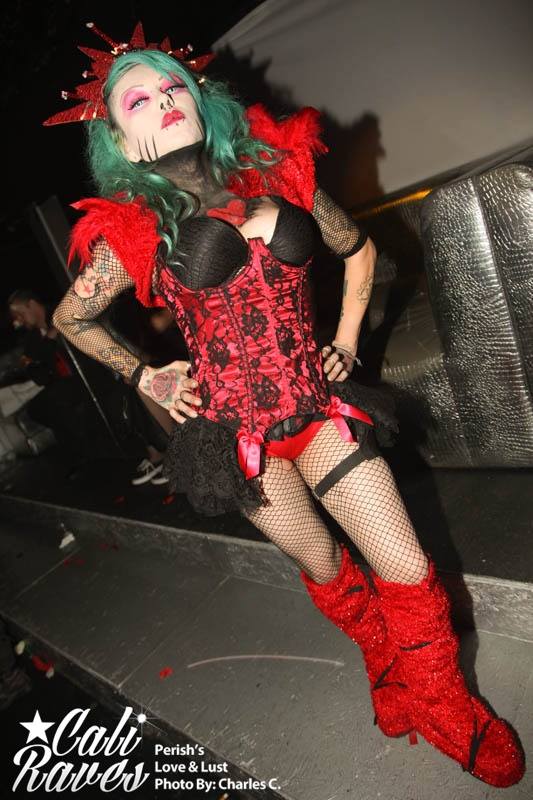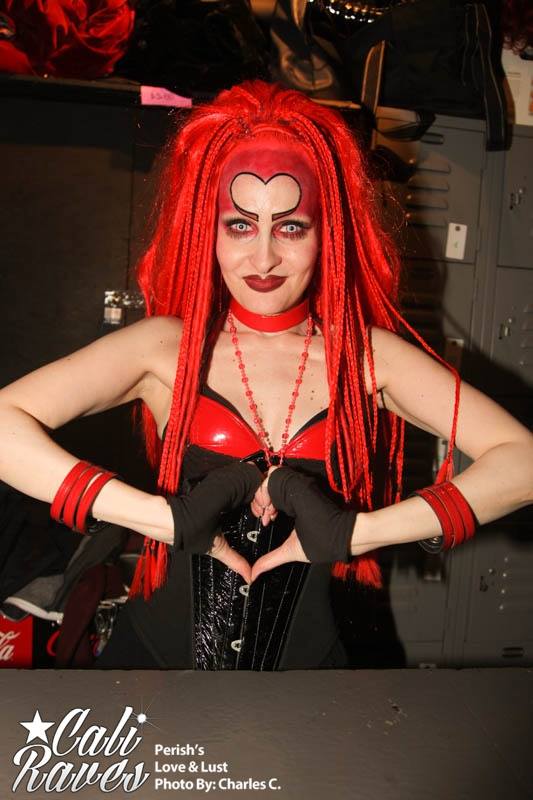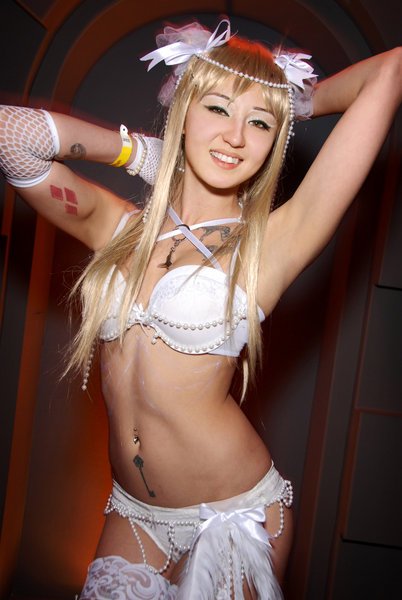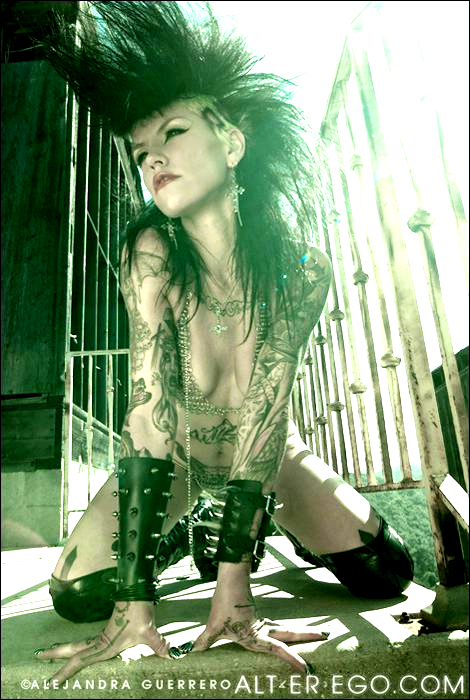 Fall into Love & Lust with our Featured Queens
❤ MALICE McMUNN "Feature GOGO / BarSinister"
❤ KITTY RODRIQUEZ " Noise factory / DasBunker"
❤ CHROME GIRL "Noise factory / DasBunker / SWOON"
❤ AMANDA LOLEETA "BarSinister / SWOON"
❤ CHELSAE LUGOSI "Feature Performer / Noise factory "
❤ MADISON ORANGE "Hoop Goddess"
❤ NICHOLE LYNN "Fire Fan Performer"
❤ MS. POISONESS "Model/Performer / SWOON"
❤ ANGELA MARIE "FIRE Performer / SWOON"
❤ JULZ REVERIE "Model/Performer / SWOON"
❤ TARA SHANNON "Model/Performer / SWOON"
❤ STEPHANI KAY "Model/Performer / SWOON"
❤ LAYLA BLUE "XTRNL"
❤ ARIANE LABYRINTH "Aerial / PhenoVibe / Mission"
❤ KITTY CINN "Feature Gogo SWOON "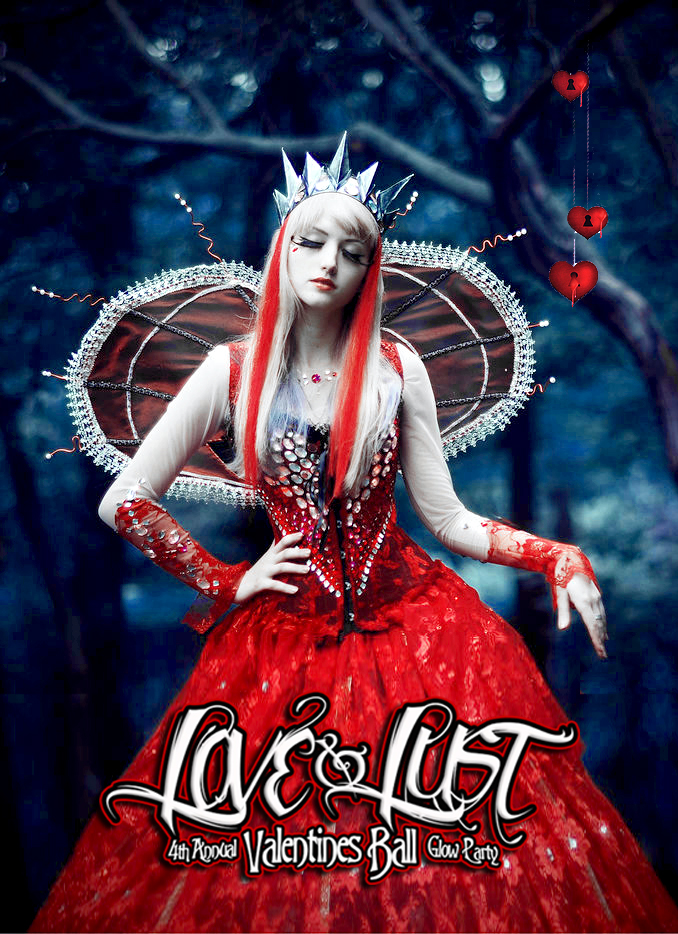 WANT MORE... WE GOT IT...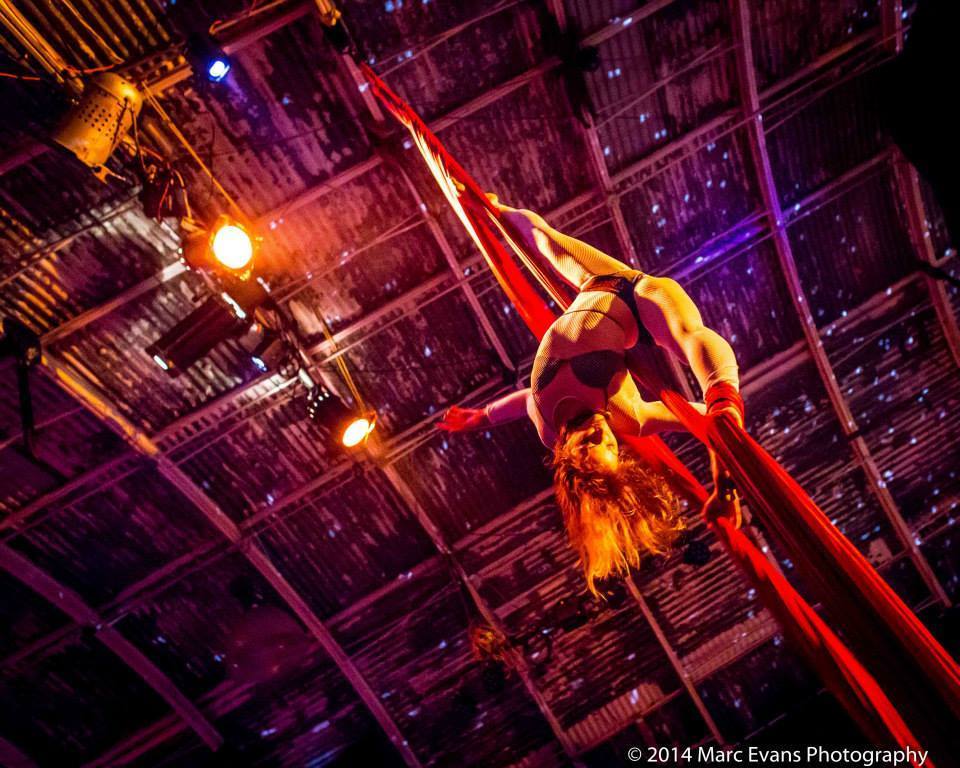 ❤ AMAZING AERIAL PERFORMANCES
Featuring: ARIANE LABYRINTH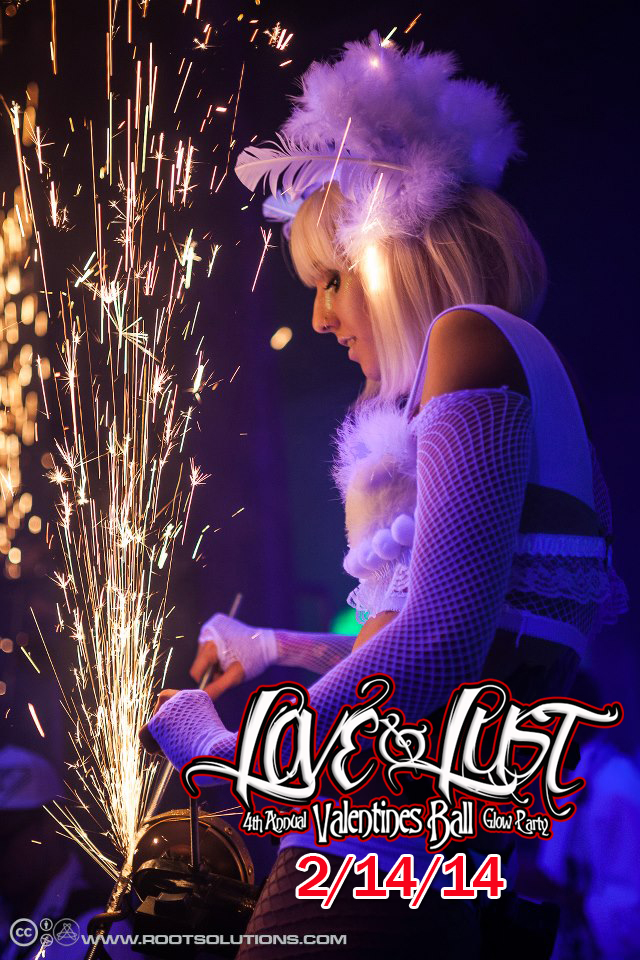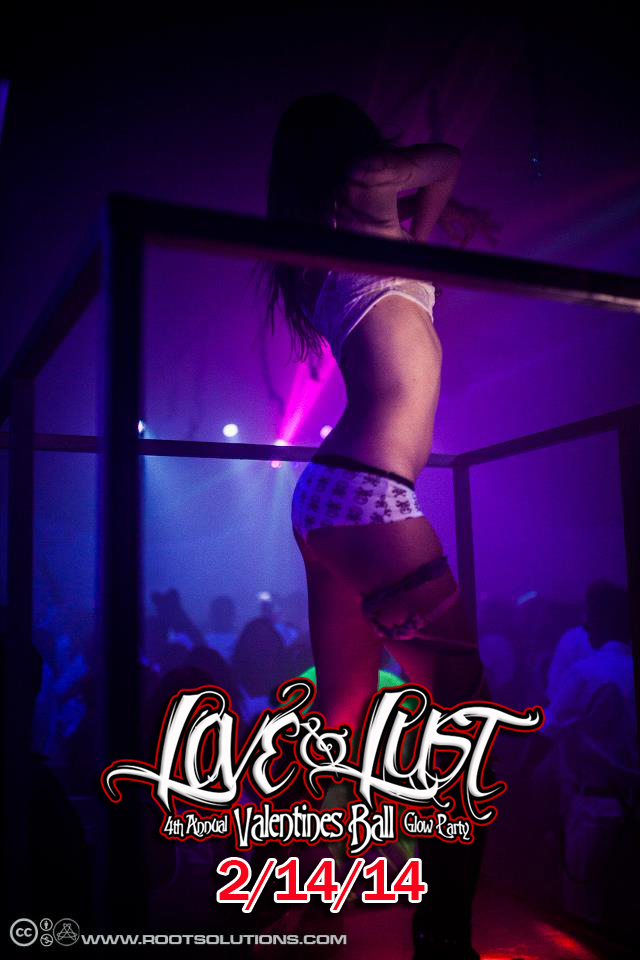 ❤ SEXY HOT STAGE DANCERS
FEATURING DANCERS FROM SWOON, DAS BUNKER, BAR SINISTER, NOISE FACTORY, STUDIO 69, V SOCIETY, FETISH FANTASY BALL, LA FETISH FILM FESTIVAL & MORE.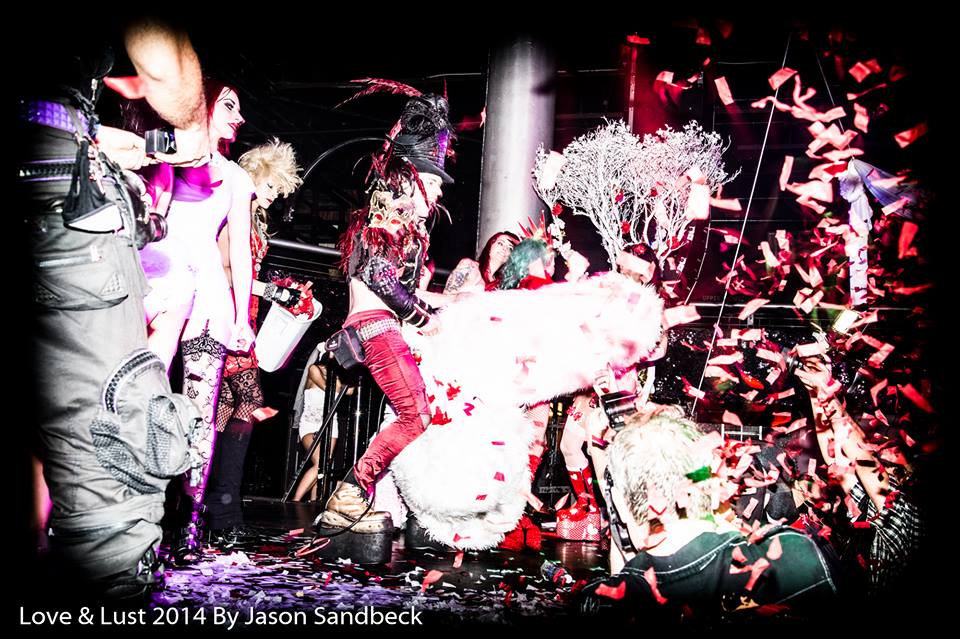 ❤ CONFETTI EXPLOSIONS


❤ METAMORPHALIS Acro-Dance (Sexy Acrobatic Dance Duo).
Metamorphalis is a metaphysical performance group. We make real magic through theater. Our art is our sourcery, for expression, beauty and inspiration!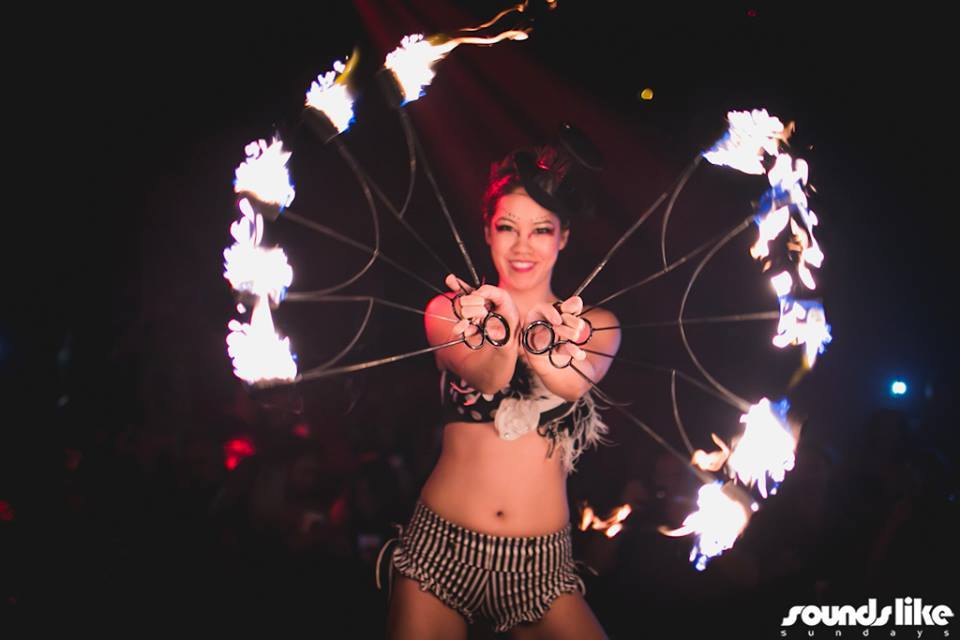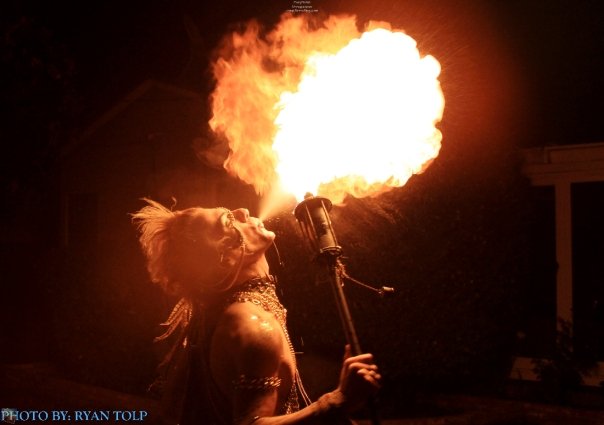 ❤ FIRE DANCERS
We are excited to SET FIRE to your eyes & hearts with a special Fire Performance featuring the fire arts in POI, STAFF, SWORD, FIRE EATING & MORE!!!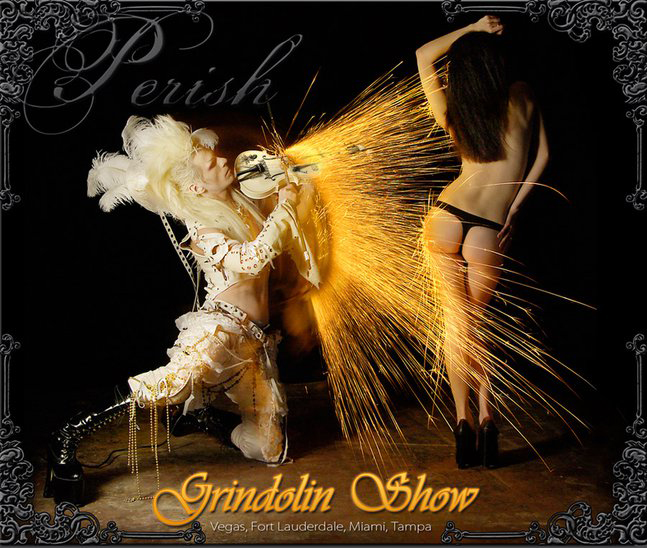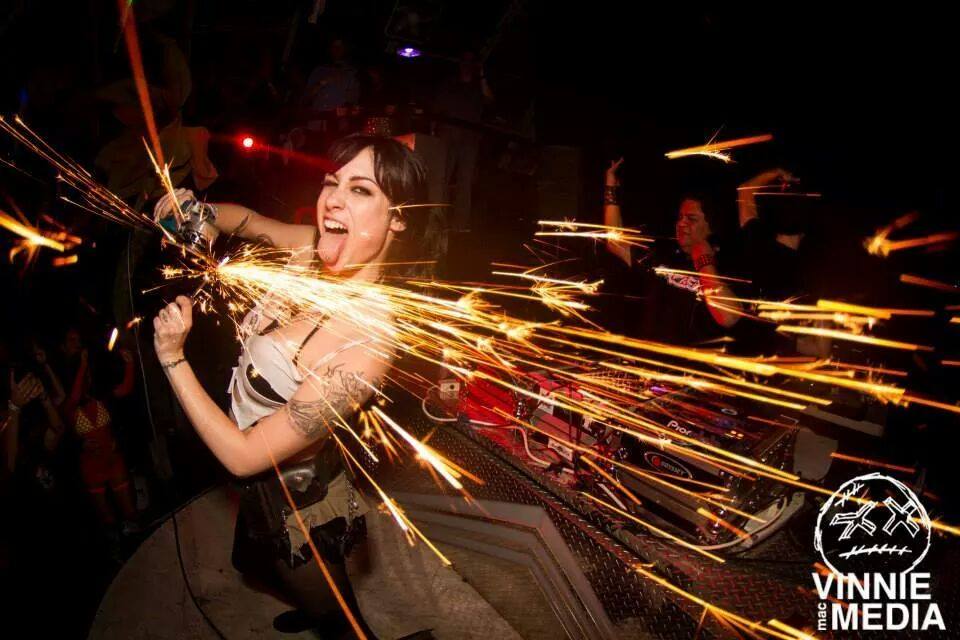 ❤ METAL GRINDING SPARK SHOWS (GrindKore):
featuring "PERISH's & the SWOON Grindkore Girls.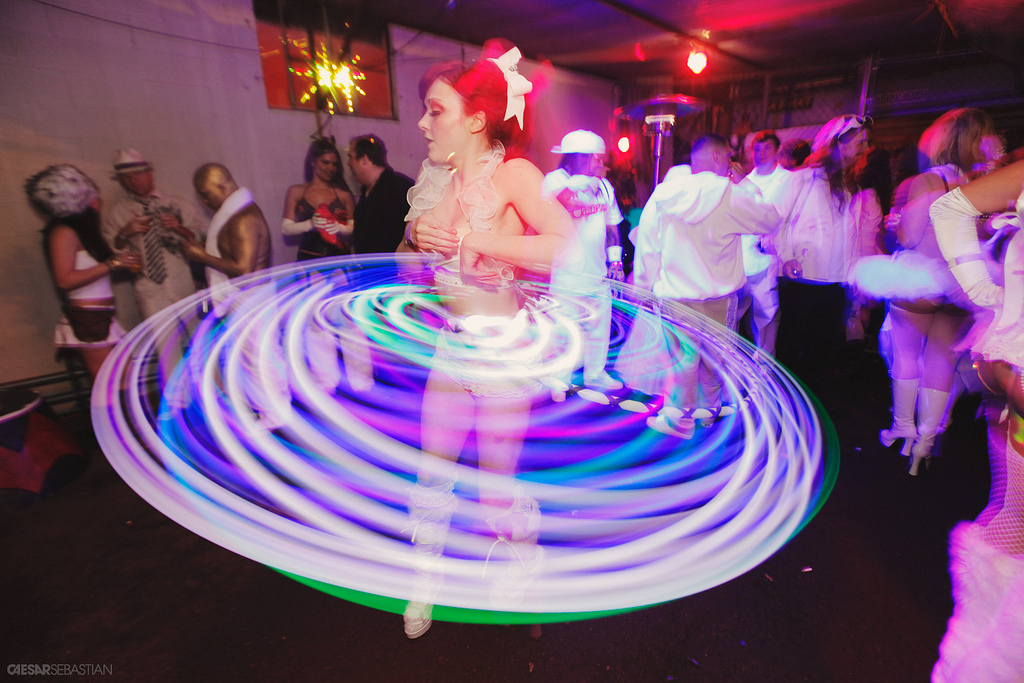 ❤ GLOW PERFORMERS
featuring GLOW performer arts in GLOW-HOOP, POI, STAFF & GLOVES.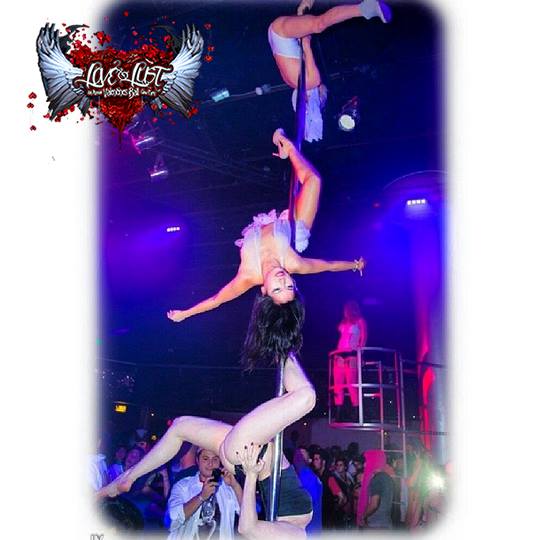 ❤POLE PERFORMERS

❤LOVERS MEDITATION STATION
hosted by: PHENOVIBE
We are excited to have PHENOVIBE at Love & Lust again hosting our Lovers meditation area, need to relax and connect? sit & connect with that special someone with guided meditation w/ hosts Drei Knight & Ariane Labyrinth.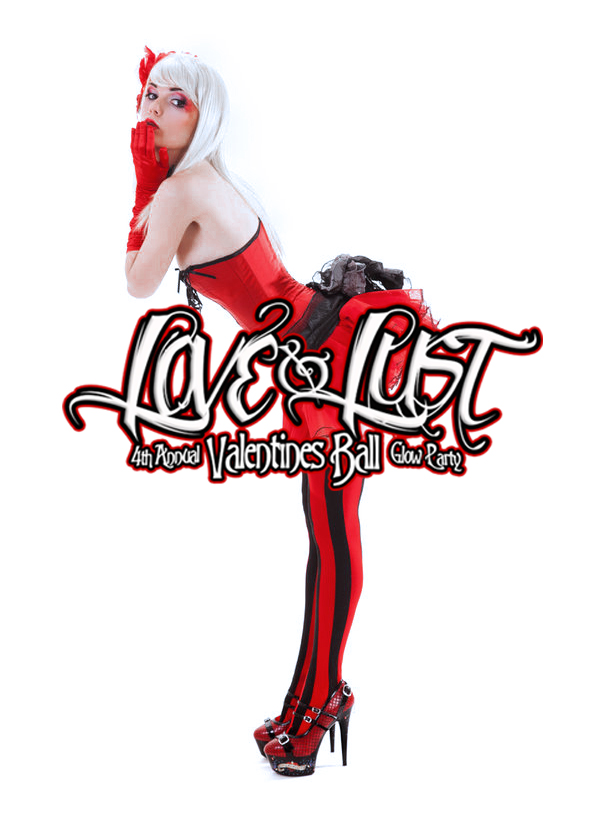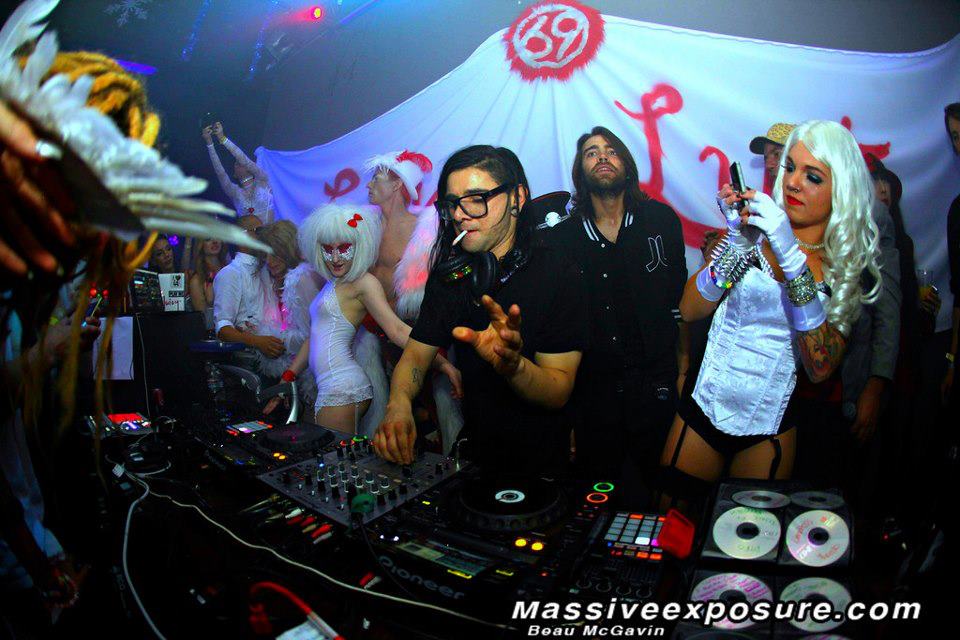 LAST YEARS LOVE & LUST 2014 FEATURED A SURPRISE SET BY SKRILLEX
WHO STOPPED BY TO SHOW SOME LOVE & DROP SOME BEATS AT 2AM!!!

╔══════════ ೋღ❤ღೋ ═══════════╗
ೋ .......... ROOM 1. "the LOVE...................... ೋ
╚══════════ ೋღ❤ღೋ ═══════════╝
Hosted by: PERISH STUDIO 69 / Swoon Entertainment

Hosted by: ELECTRIC AFTERLIFE

Hosted by: PANTHEON EVENTS

Hosted by: RAVEHARD / LARAVES Andrew Lee.
FEATURING MUSIC BY: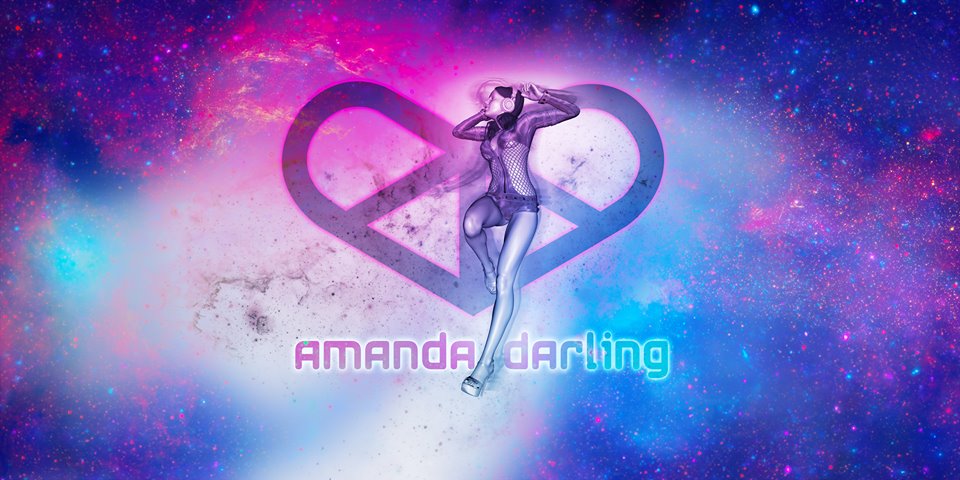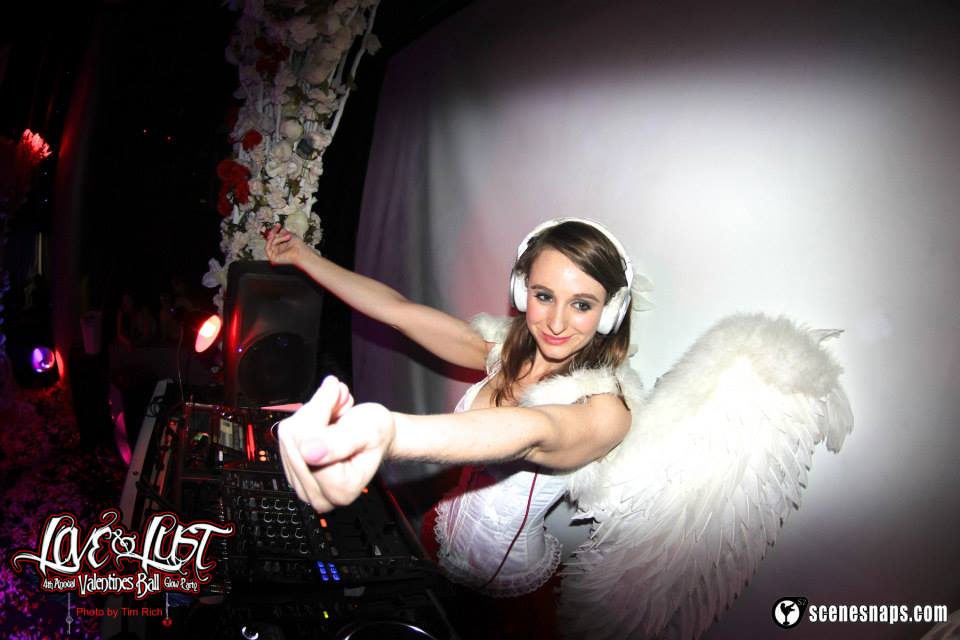 AMANDA DARLING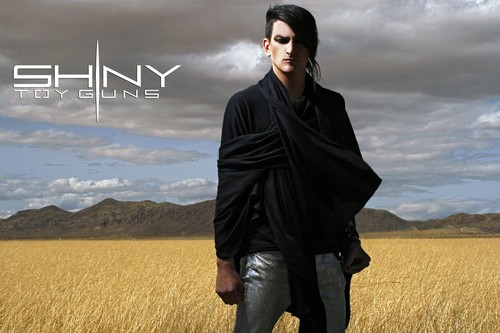 JEREMY DAWSON
Featured DJ Set from the Band.
SHINY TOY GUNS
ALSO FEATURED ON OUR LOVE STAGE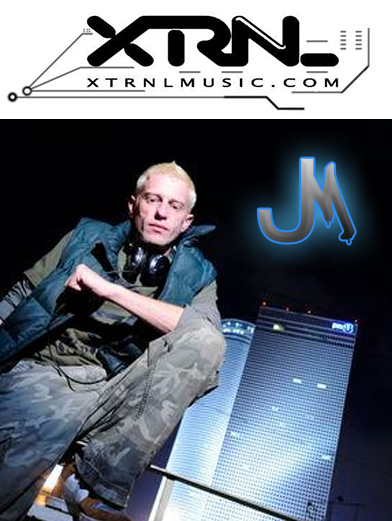 JONATHAN MORNING
ALSO FEATURNG:
BASS DROPPERZ
Plus Opening Set by

ALEX CLOUD

MCEES
❤ LIVE HOUSE MC'S ALL NIGHT TO GIVE
SHOUT OUTS TO ALL OUR LOVERS
NERD NATE


╔══════════ ೋღ❤ღೋ ═══════════╗
ೋ ..............  ROOM 2. "the LUST..................... ೋ
╚══════════ ೋღ❤ღೋ ═══════════╝
Industrial, 80's, Goth, EDM, Rock, Electro, Fusion.

Hosted by: LA'S MOST LUSTFUL FETISH & FASHION 


FEATURING PLAY AREA HOSTED BY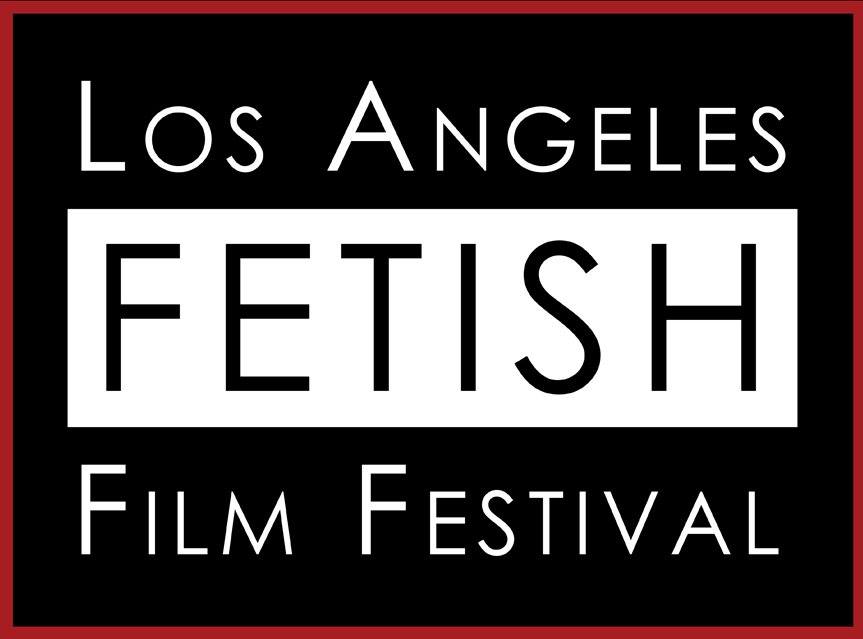 ALSO FEATURING NIGHT OF KINK FETISH FROM PORTLAND
DRESS YOUR FETISH FOR VALENTINES DAY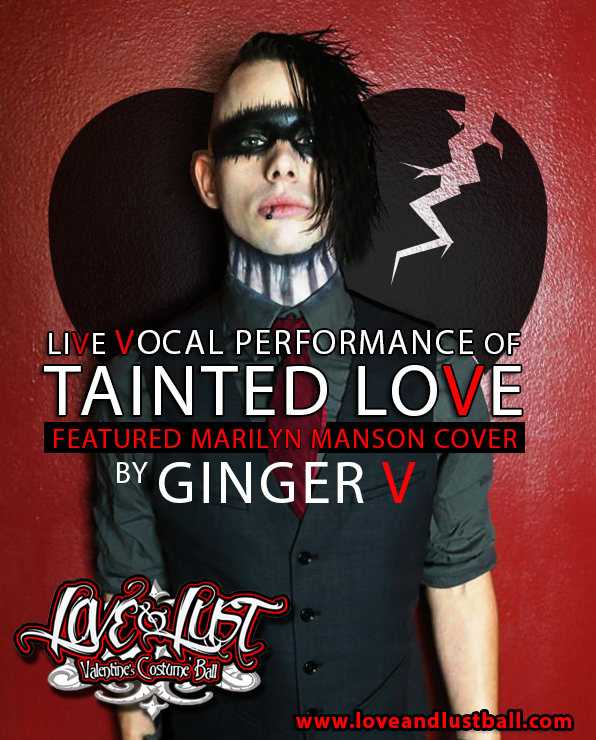 FEATURE VOCAL PERFORMANCE BY GINGER V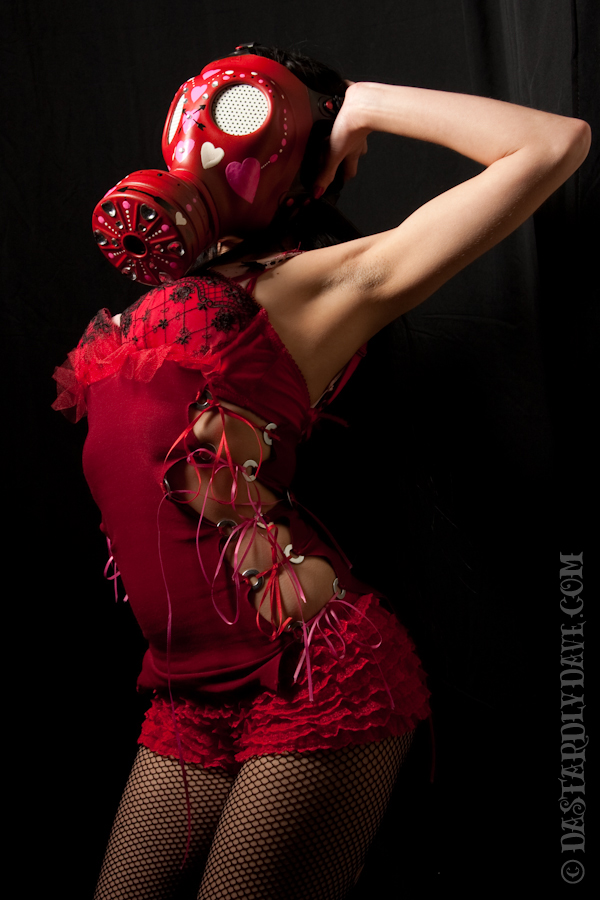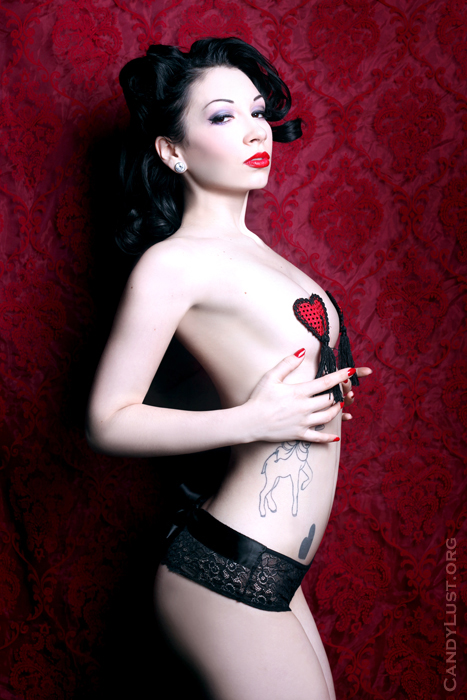 ╔══════════ ೋღ❤ღೋ ═══════════╗
ೋ .. LOVERS LOUNGE "MassageArea"... ೋ
╚══════════ ೋღ❤ღೋ ═══════════╝
hosted by: H20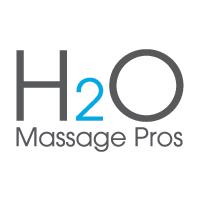 ❤ We are excited to SET FIRE to your eyes & hearts with a special Fire Performance featuring the fire arts in POI, STAFF, SWORD, FIRE EATING & MORE!!!
THIS HOLIDAY MAKE IT COUNT!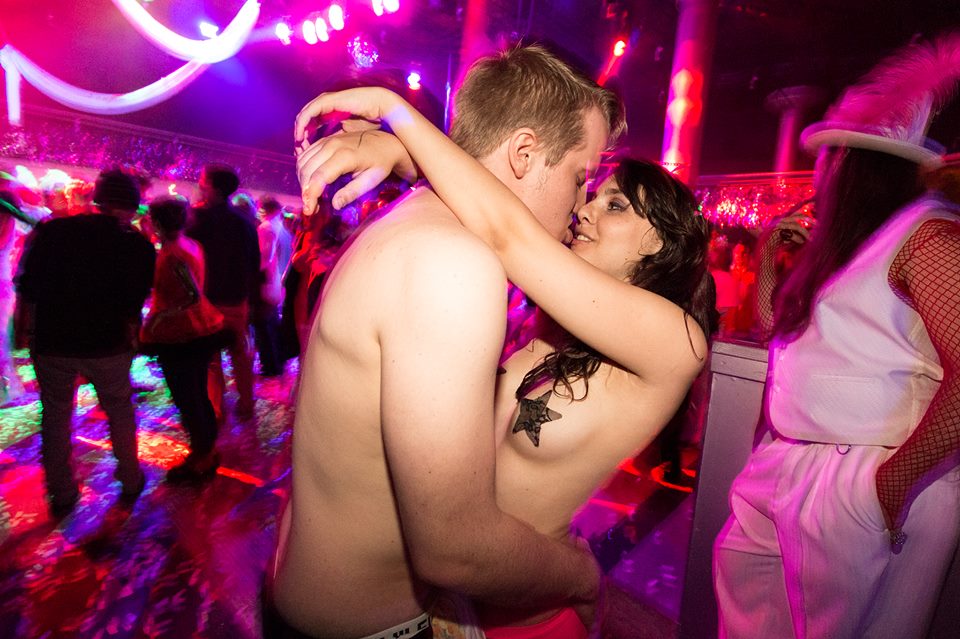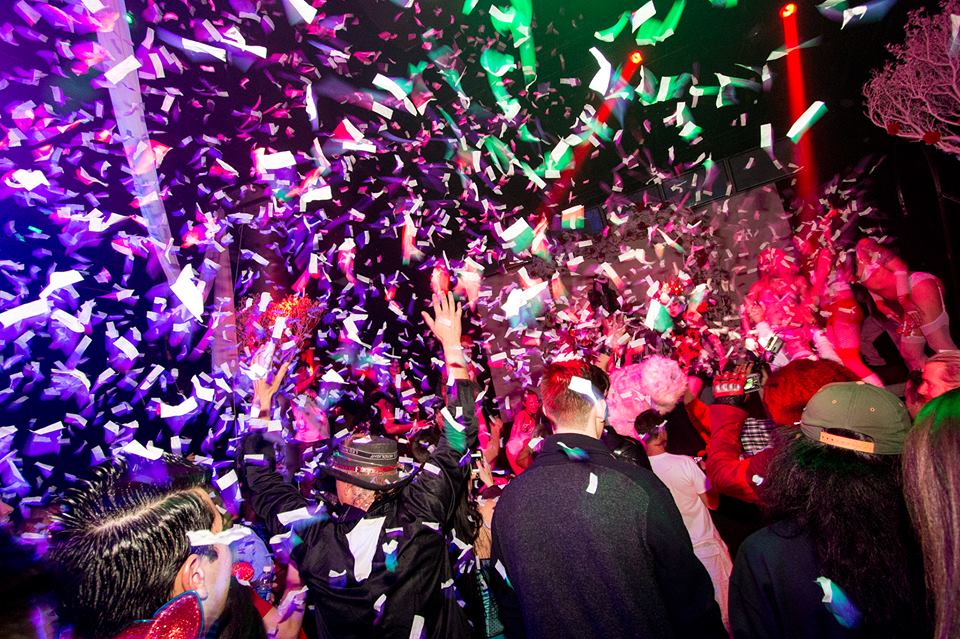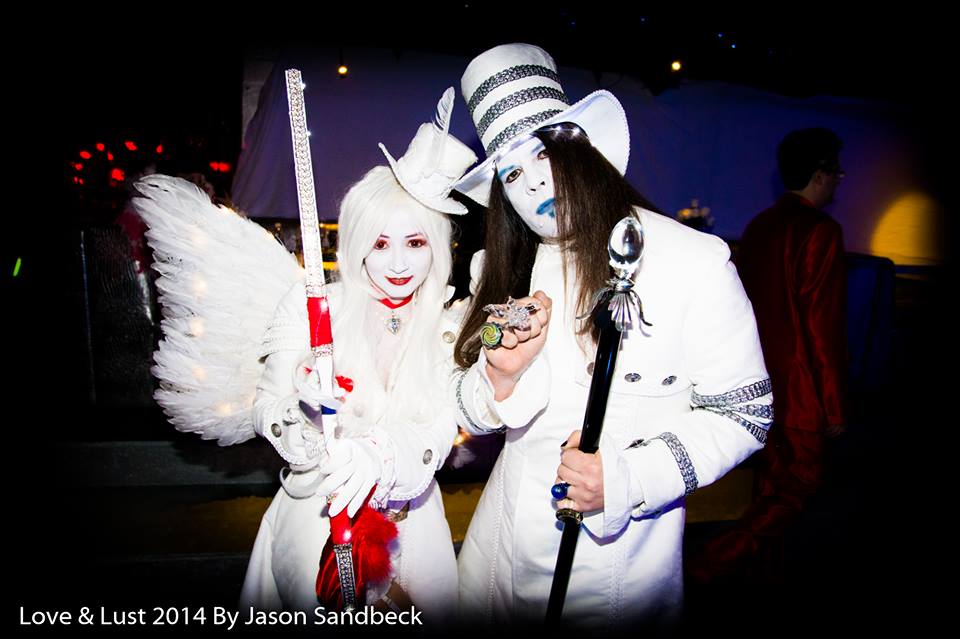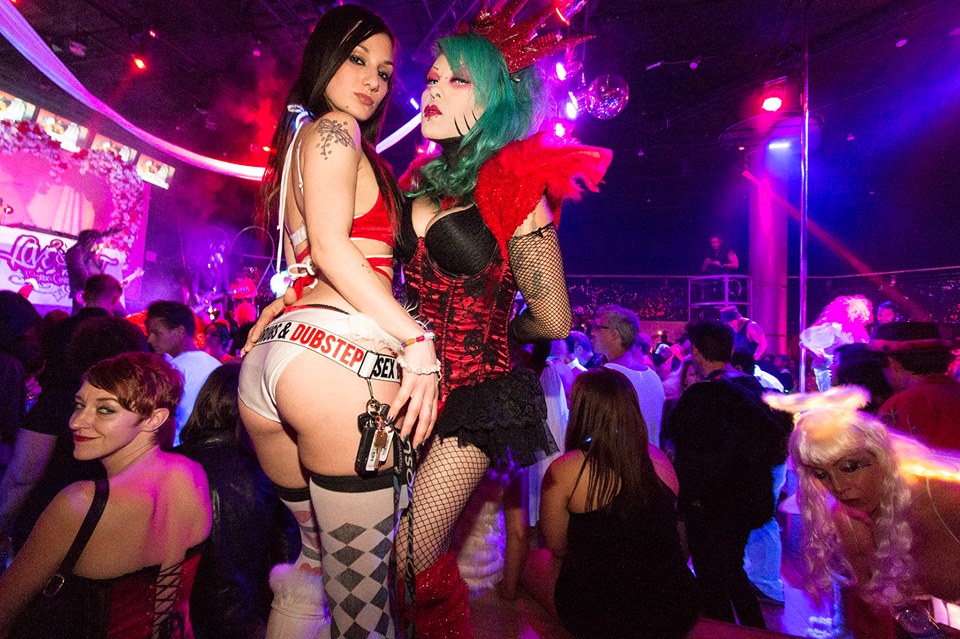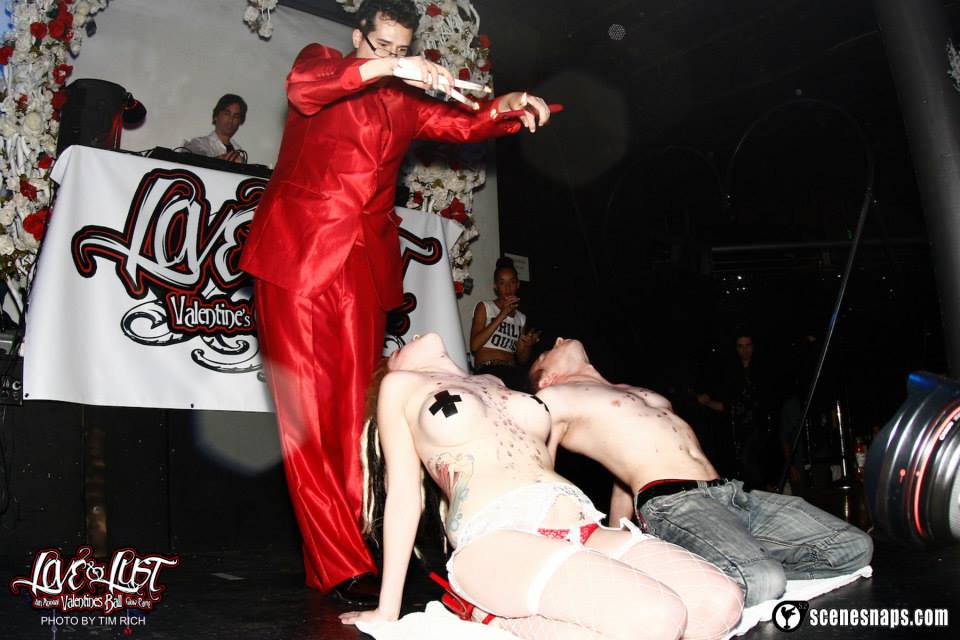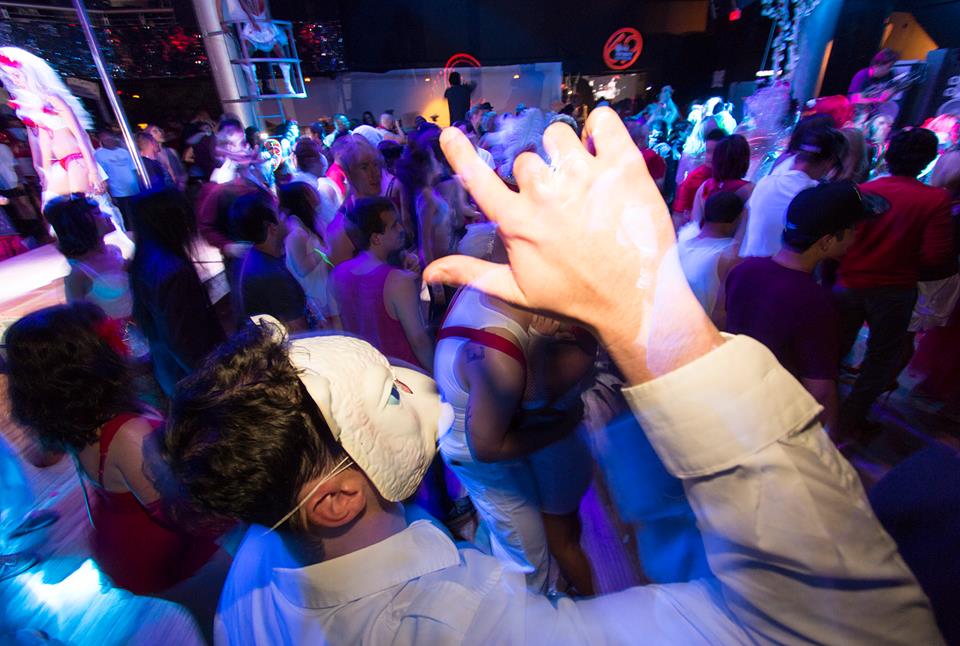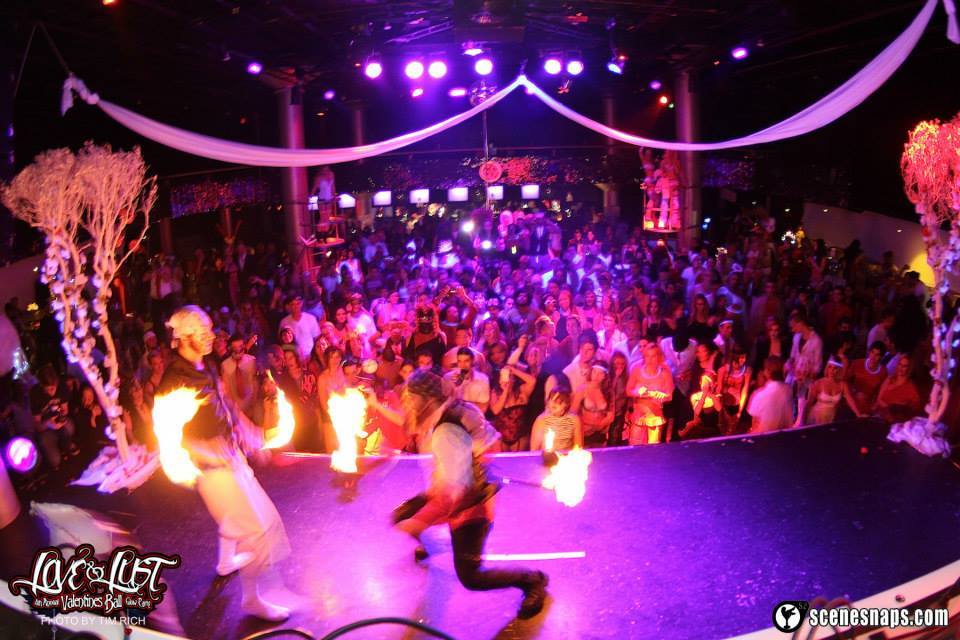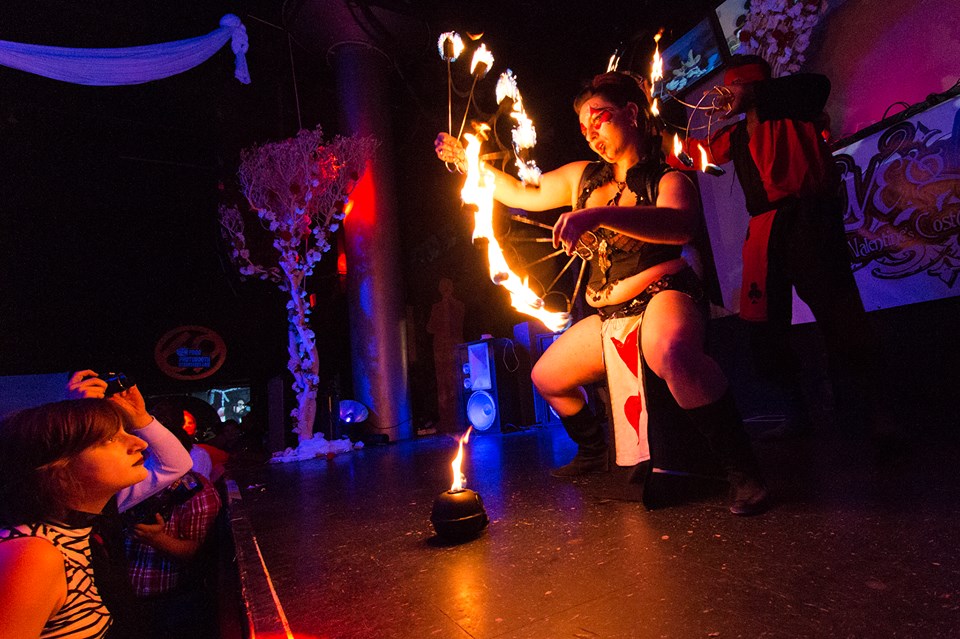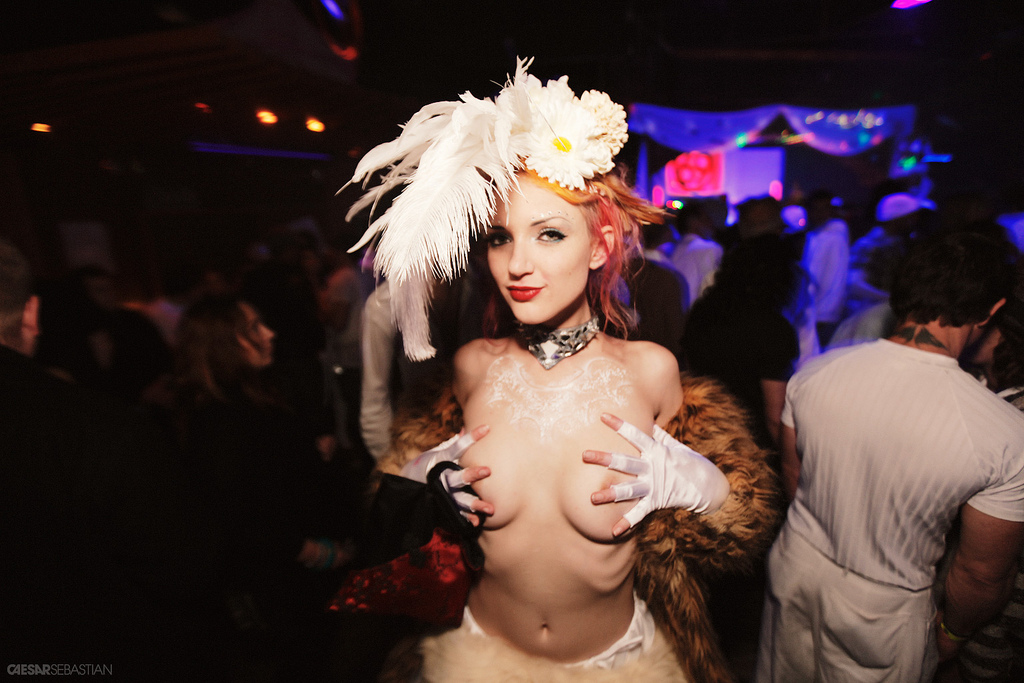 BE MY VALENTINE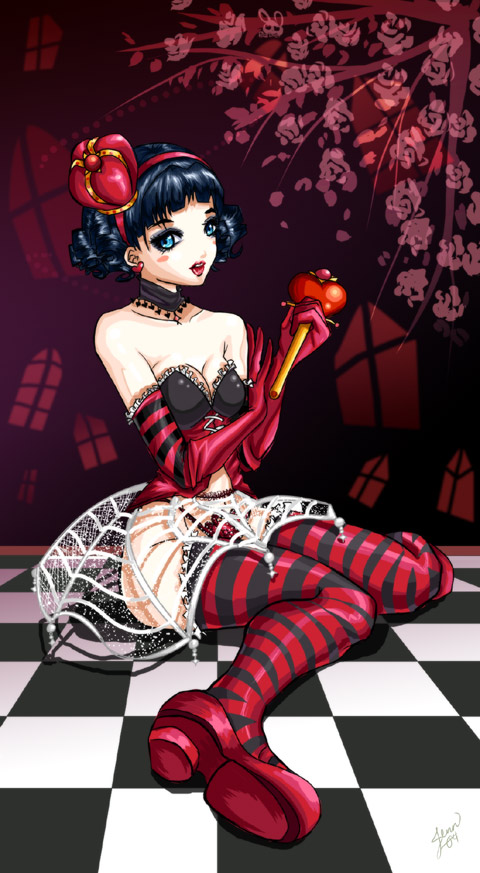 When & Where

LOVE & LUST GRAND BALLROOM

Hollywood, CA


Saturday, February 14, 2015 at 10:00 PM
Add to my calendar
❤ LOVE & LUST 2015 ❤ Valentines COSTUME BALL & Dance Party / FEB 14TH