Description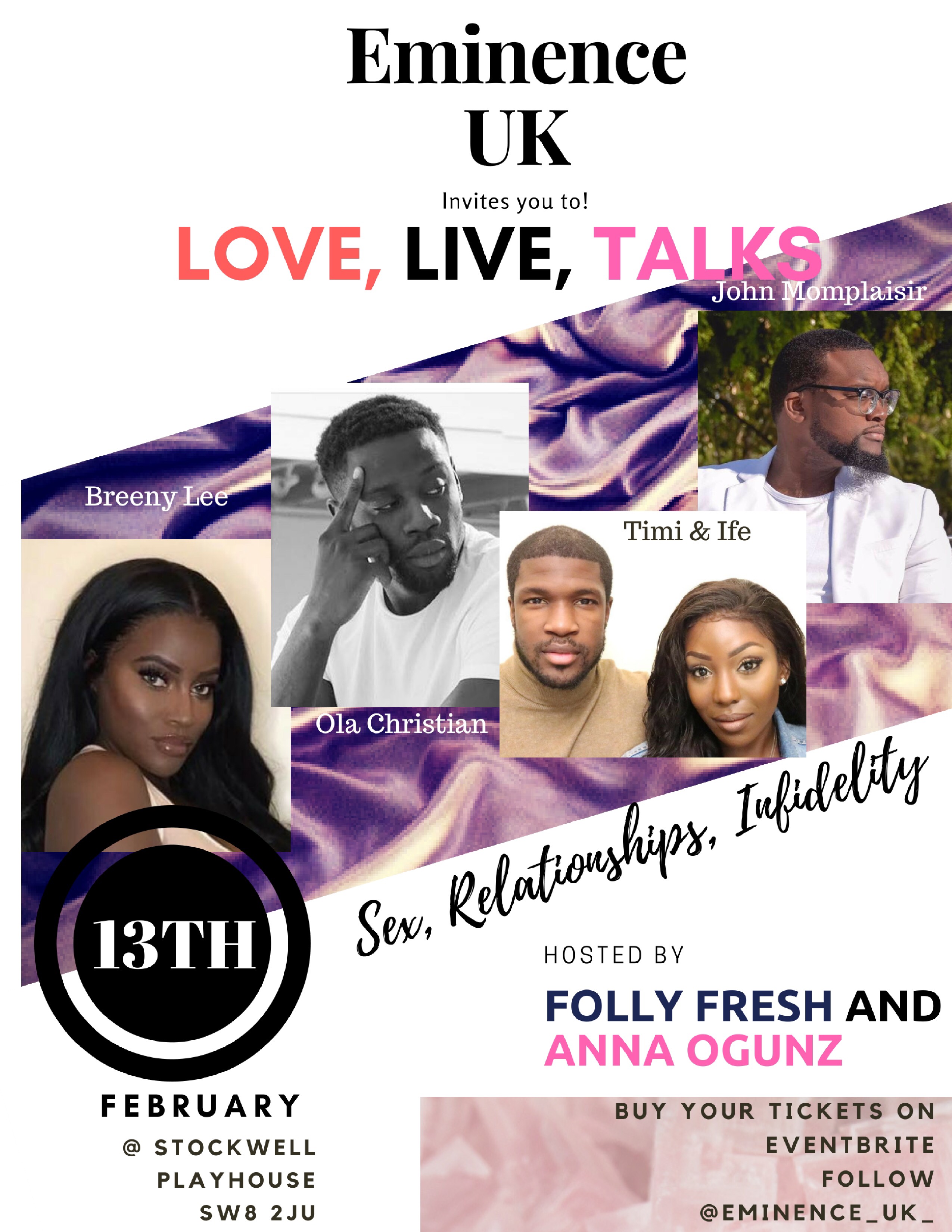 This February, get ready to look at love without the rose-coloured glasses...
For the first time ever, Eminence presents Love Live Talks, an evening hosted by our panellist John Momplaisir (based in Miami), Breeny Rose Lee, Ife Dorgu and Ola Christian.
It's time for us to have a real honest conversation about modern-day relationships.
From the struggles of dating with mental health issues to dealing with family pressure to settle down, our guest panellists will bare it all as they share their advice and experiences.
So whether you're unlucky in love or blissfully happy, join us and let's see if we can discover the true secret to having a healthy relationship.
Doors open from - 6:00pm
Show time - 7:00pm
See you there !!!