Description
An evening where we discuss and experience ways to enhance sex and intimacy through cannabis and mindfulness.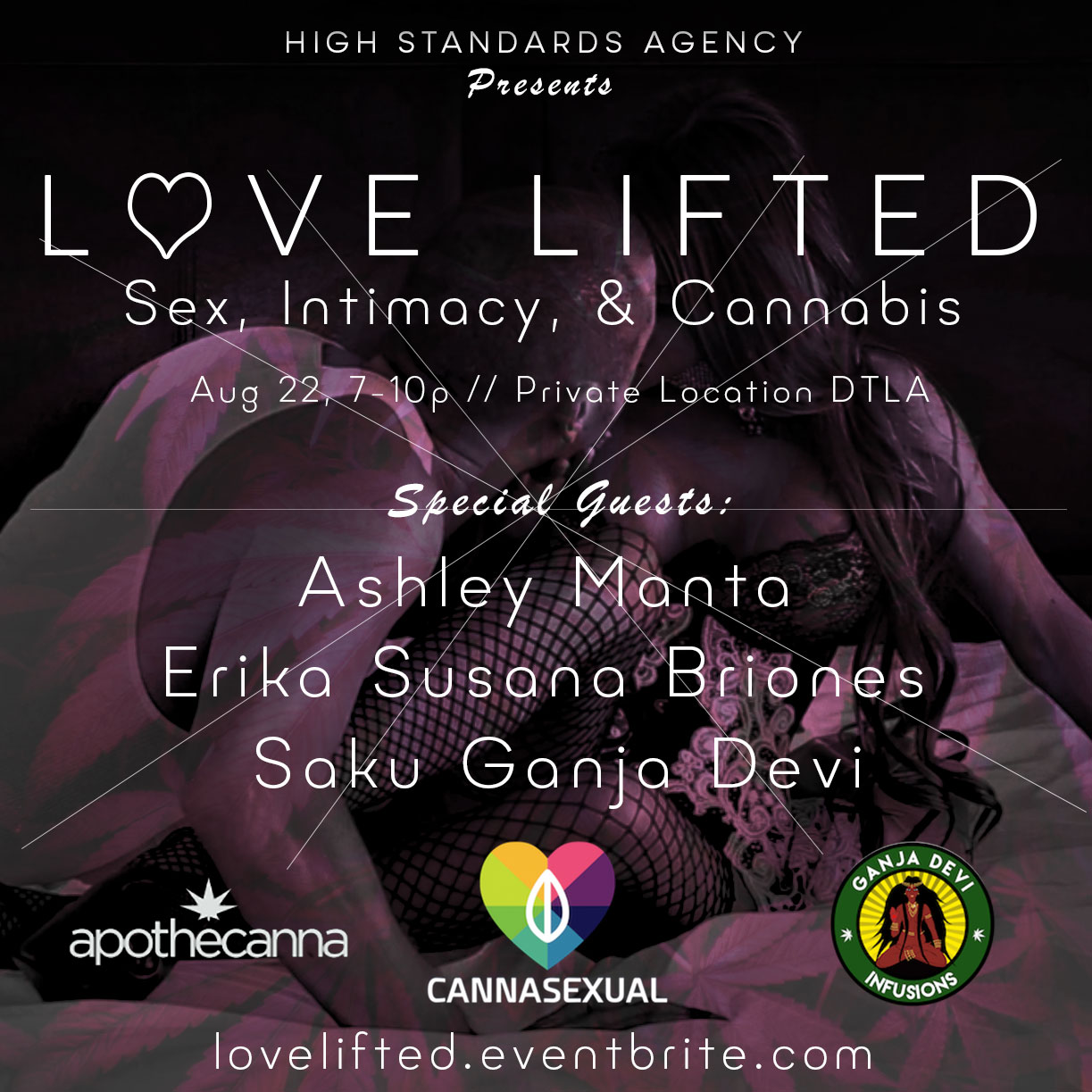 Want to have more great sex? Or maybe you're looking for ways to get deeper connected with your partner? Or maybe you're struggling to connect with your own sexuality that it's affecting your sexual experience with others.
Learn how to enhance your love life and heighten your intimacy with the help of cannabis. The evening event will feature sex experts who'll share tips and methods to stimulate passion, arousal, and connection. The discussion will also revolve around how certain cannabis properties can elevate the sexual experience.
This is a sex talk you'll want to be a part of. Singles, couples, men, women - all are welcome. Cannabis will be provided for consumption, as well as snacks and beverages free of charge.
FLOW:
7:00 PM: Arrivals + mingling (vape pens will be distributed)
7:30 PM: Sex & Cannabis Talk with Ashley Manta, creator of CannaSexual & Erika Susana Briones. Ashley will give an introduction to cannabis methods she has found most conducive to enhancing sex, ways to create intimacy rituals, and communication and negotiation for mutual pleasure. Erika will talk about how to overcome your sexual fears and go after what you truly want. + Questions from the audience.
8:15 PM: Tantra Yoga with Saku, creator of Ganja Devi.
9:30 PM: Mingling


SPEAKERS: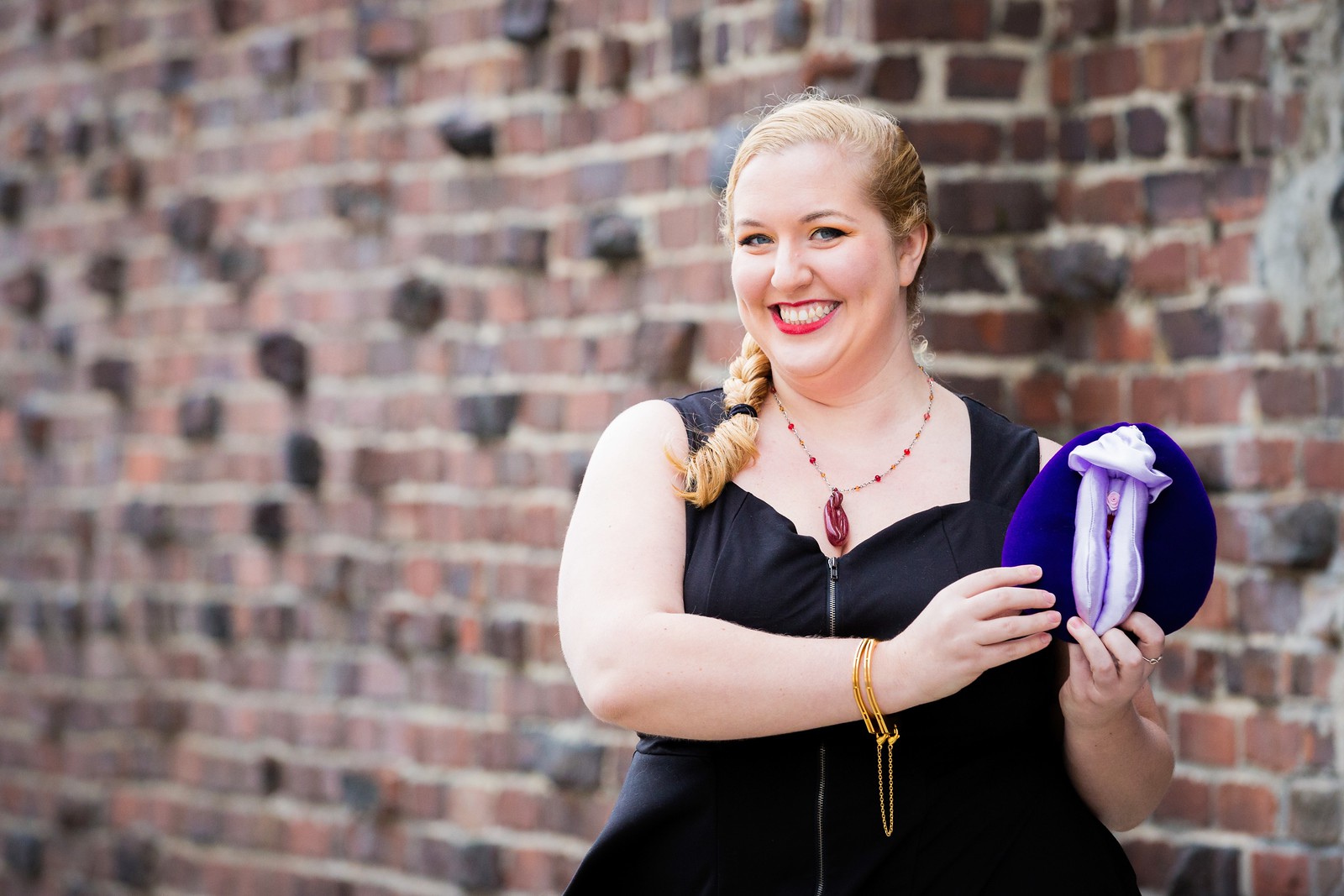 Ashley Manta likes to talk about sex—a lot. It's not taboo for her. You know what's else isn't taboo for her? Cannabis. In fact, this bubbly buxom blonde has become a sought-after authority on mindfully combining sex and cannabis as part of her CannaSexual™ brand. As a professional sex educator, writer, coach, and facilitator, Ashley helps people navigate these topics to make sure they are interacting, loving, and feeling their best in and out of the bedroom. By creating a safe space for people to feel and be heard, Ashley works on softening the restrictive boundaries holding clients back from being their best selves—and doing so in a way that makes people incredibly comfortable. In September 2016, she began writing a weekly blog for Dope Magazine's Hump Day High about her life as the CannaSexual™. In March, she moderated a panel at SXSW titled, "The Surprising Health and Sex Benefits of Cannabis." She was a contributing writer to Leafly.com from 2015-2017.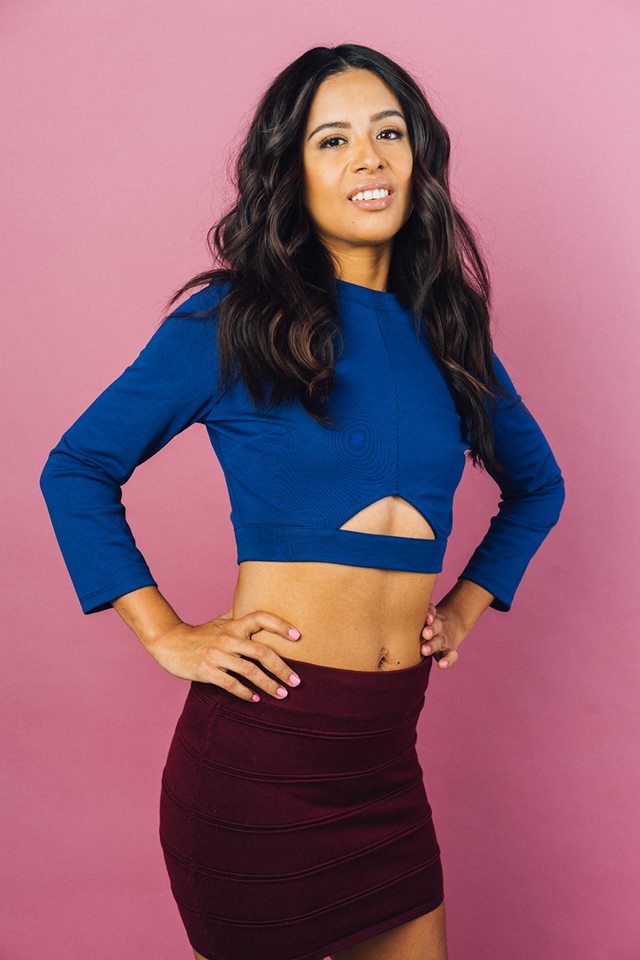 Erika Susana Briones is a sexual confidence coach in Los Angeles, California. She coaches high performers by solving sexual issues on a soul level. Her mission has been inspired by turning her pain into purpose. As someone who was sexually abused since a young age, she never found solace in a purpose until 2015. Once she discovered various mentors and dived deep into various aspects of healing she started to embrace sexuality in a happy and healthy way. Growing up in a conservative Mexican and religious background she always felt shy and socially akward. When she discovered the key ingredient in her journey was sexual healing, she is now healing and coaching others. Erika is now madly in love with creating podcast, videos, and courses to inspire other's journey on the sexual healing path. Erika's dream is to create playful and sexy events, as well as creating inspiring and sexy videos on YouTube. In the meantime you can find Erika doing Facebook Lives, and nerding out with other sex experts on the latest trends.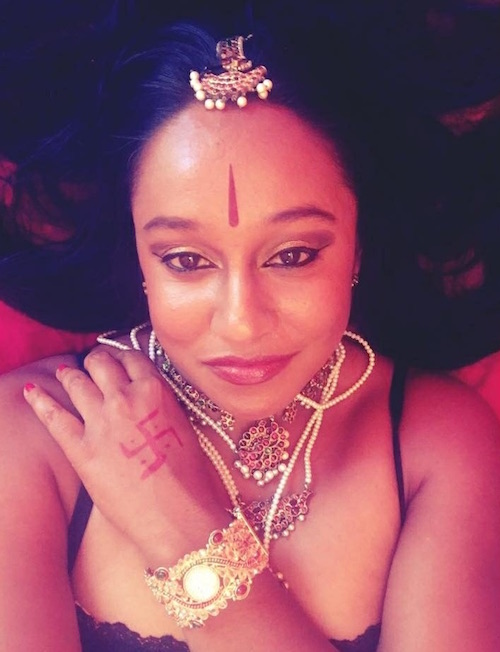 Saku is a yogini with certification from South India, certified personal trainer, grower, musician, credentialed educator, and dancer of South Asian heritage who founded her cannabis wellness company, Ganja Devi, in 2013, when she had to make medicine for her sick parents and also treat her own dance injuries. She regularly visits her relatives in the Ayurvedic medicine field in Sri Lanka to bring back medicinal oils and herbs, which go straight into Ganja Devi topicals. Saku has always used yoga as cross-training for her classical South Indian and Middle Eastern international dance career and maintaining overall peace of mind and balance in life. She believes in living in harmony with Mother Earth and enjoying the bounty of physical and spiritual healing and nourishment she provides. In addition to offering an assortment of holistic Ayurvedic topicals and vegan edibles, Ganja Devi offers a variety of yoga and tantra classes for singles and couples, as well as personal healing sessions and bodywork.
PARTNERS & SPONSORS: