LOVE LIFE Marriage Conference 2017
Description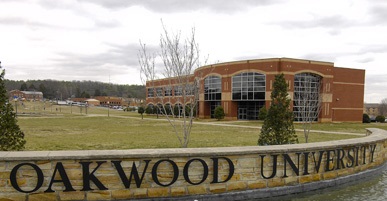 LOVE LIFE Marriage Conference is about more than just YOUR love life, it's about loving life in a way that impacts both your marriage and your community. #LoveLifeMarriage2017
---
This year's theme will focus on healing old wounds and building intimacay in marriage to bring healing to you, your spouse, your family, and your community. Topics will include:

Baggage Claim - Dealing with old wounds that keep re-opening


What's Love got to do with it? - Love, respect, and honoring diversity in your marriage

Let's Talk About Sex, Baby - Sexual intimacy in marriage
The 2017 LOVE LIFE Marriage Conference will feature main, large group sessions and smaller breakout sessions to allow sharing and dialogue in a more intimate setting. Some sessions will be exclusively with one sex (e.g., all husbands, all wives),
J U S T $5 for all pastoral couples*. Registration for this 3-day conference includes all meals and conference materials for both spouses** (see exception below). The conference includes activities in main and breakout sessions to equip you with resources and practical skills for your marriage and your life. Doors open on Friday, February 10, 2017, at 6pm with the program ending at 9pm. Doors reopen with a prayer breakfast at 9am on Saturday, February 11, 2017 and concluding at 7pm. The conference ends after an optional Sunday morning breakfast (also included) and training on sexual abuse prevention (February 12, 2017). 
*Spaces limited, contact Dr. Knight at: DrKnight@RestorationPsychotherapy.com or (256) 469-8230
**EXCEPTION: for the SUNDAY morning training, there is limited seating for those registering after JANUARY 25th because training materials are purchased from a third party. No credits toward future events are available. If you are unable to attend following your registration, please send another couple in your stead OR we can send you the printed conference materials with the exception of Sunday morning's training booklets if you contact us prior to catering finalization.

Recording Policy: During this event, we will be streaming, recording (audio and video), and photographing. Most likely, you will be filmed, recorded or photographed individually or as part of the audience, which may be viewed online. By your attendance and registration, you are granting your permission to be recorded or photographed for promotion purposes and agree to the following: being recorded, filmed or photographed by any means; commercial or any other use of your likeness, voice and words without compensation; specifically waiving all rights of privacy during the filming, recording or photographing and release the users  from liability for loss, damage, or compensation from the commercial or other use of your likeness, image, voice or words.