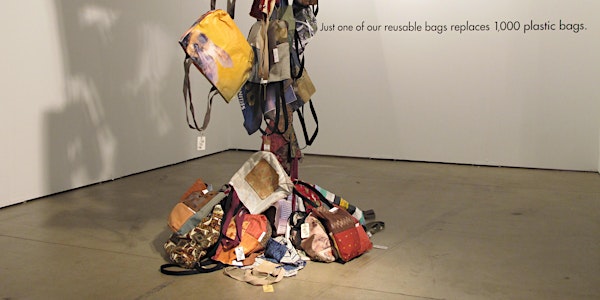 Love Letters to the Planet: Fifty Years of Making Art Ann Savageau
Ann Savageau will describe the arc of her career centered around studio practice, collaborations, teaching, and activism in her 50-year care
Refund Policy
Contact the organizer to request a refund.
Eventbrite's fee is nonrefundable.
About this event
Art + Education No. 8
Love Letters to the Planet: Fifty Years of Making Art
Ann Savageau
Dec. 4th, 2022 4:30 pm 5:30 pm
Ann Savageau is an environmental artist, activist, poet, educator and designer who creates mixed-media sculpture and installations. She will present samples of her work from her 50-year career as an artist. Her work deals with the natural world, human culture, and their intersection. She investigates global warming and environmental destruction. One goal that runs through everything she does is to bring out the hidden beauty of waste through artistic transformation, and to promote environmental stewardship through the creative reuse of post-consumer materials. Ann has worked individually as well as with fellow artists and concerned citizens from around the world to address pressing environmental and social justice issues. Ann's most recent installation, Guardians, addresses multiple crises facing our planet.
"We must be mad; that's the only possible explanation. Thinking we could housebreak life, beat the kinks out of it, teach it to behave. Complete, collective, species-wide insanity."
-Richard Powers, Gain
Ann Savageau has had a long and wide-ranging career as an artist and educator and will be reflecting on the enduring environmental and social themes she has addressed in numerous works large and small. She explores the creative possibilities of a broad range of natural and manmade materials considered to be waste. Her work challenges our conceptions of the useful and useless, and the beautiful and ugly. Ann has also been an activist and advocate for a more equitable justice system in the U.S., having conducted volunteer art workshops in a men's prison while a member of Prison Creative Arts Workshop at the University of Michigan. She sees social and racial inequities as being part and parcel of a larger system of inequity toward the environment that is based on a system of exploitation and greed that continues to this day. In this presentation she looks forward to contributing to WEAD's unique perspectives and dialogues around ecological and social justice art.
BIO
Ann's Stanford anthropological training, her lifelong interest in the natural world, and the places she has lived (including Iran, Australia and Europe) are reflected in her art.
Ann received her A.B. from Stanford University and her M.F.A. from Wayne State University. She taught at the University of Michigan from 1978-2002 and at University of California, Davis from 2003-2014, where she is currently Professor Emerita of Design. During her time at UC Davis, she helped found the Aggie Reuse Store, a student-run unit that promotes the creative reuse of campus post-consumer waste. She created two courses on the principles and practices of sustainability applied to the design field. Ann has given workshops on sustainable design nationally and internationally and has lectured extensively on her work. She has authored academic papers on waste and sustainability and on strategies to make sustainability tangible to students.
Ann's work has been featured in nearly 100 exhibitions and 70 publications, both nationally and internationally. Her largest project, Bags Across the Globe, involved collaboration with over 200 people in 63 countries. A selection of her work can be seen at: annsavageau.com.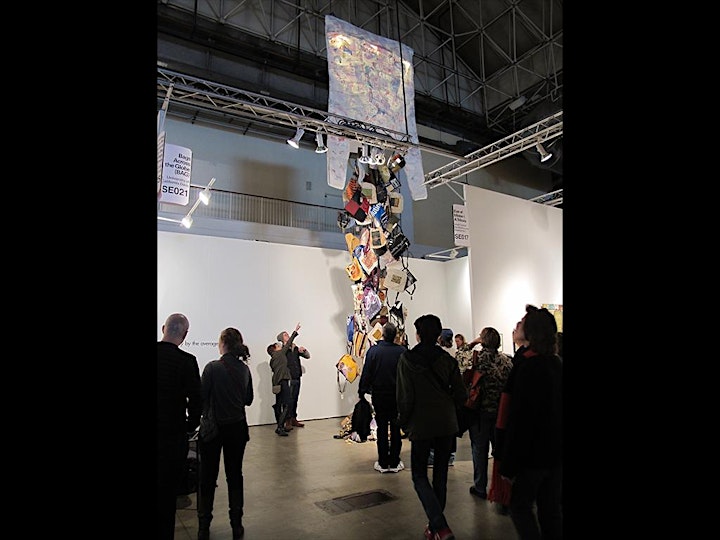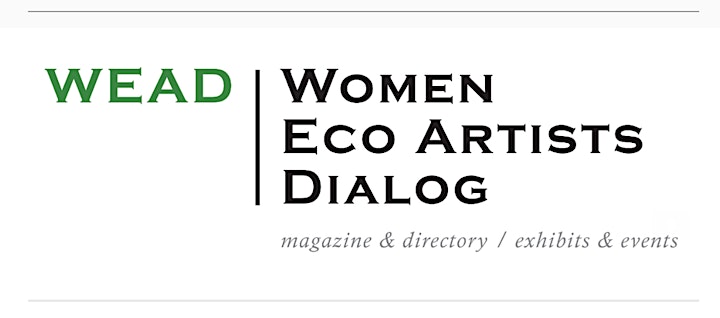 BAGS ACROSS THE GLOBE at SOFA Chicago 2012; 30' X 7' X 4'; Plastic bags and fabric
Photo credit: Ann Savageau