A workshop for African American Women Living with Cancer. During this 8-hr session over two days we will explore the stories in our bodies.
About this event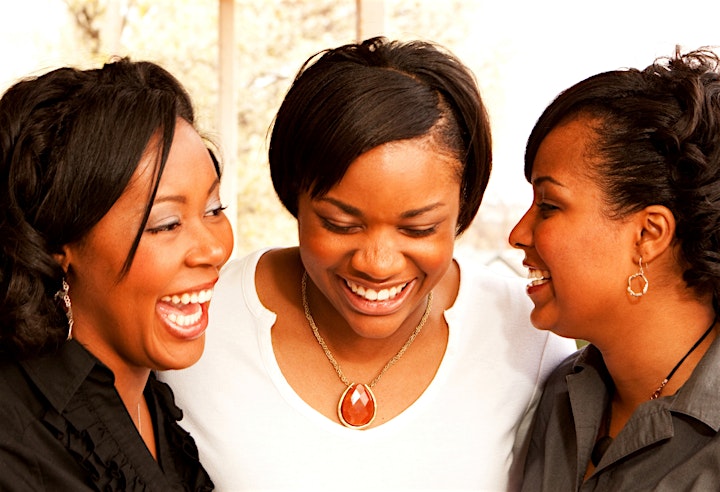 ABOUT THE COURSE
According to the American Cancer Society, the incidence of cancer (those who are diagnosed with the disease) in the United States is highest in African Americans. About 224,080 new cancer cases and 73,680 cancer deaths are expected to occur among Black people in 2022.
In this FREE compassionate workshop for African American women who are living with cancer or are cancer survivors, we will explore the stories held in the body through contemplation, meditation and energetic support. What we discover from our stories will inform our individual Love Letters to Our Bodies. This is a deeply healing and creative process. A time to immerse in self-love.
Those who complete the workshop online will receive a booklet of "Love Letters " in portable document format (pdf) and a mp3 file of the selected Love Letters and specific meditations to support you on your journey.
Moyo Institute, Inc., a 501c3 nonprofit organization, is presenting this workshop in collaboration with the Charlotte Maxwell Clinic in Oakland, CA and the Smith Center for Healing and the Arts in Washington, DC. The workshop is funded by the generosity of the Lloyd Symington Foundation.
FACILITATOR
The workshop will be facilitated by Gwendolyn Mitchell, President and CEO of Moyo Institute, Inc. Gwendolyn is a Reiki Master and Meditation Teacher. Helping others has been her lifelong passion. She has facilitated clients seeking balance and healing at every stage of life. She previously served on the Board of Directors and as President of The Reiki Alliance. She is a certified trainer with the Golden Age Movement.
Gwendolyn also has studied and practiced a wide range of healing modalities and is an ordained Priest in the Order of Melchizedek. She holds Bachelor of Arts and Master of Public Administration Degrees from California State University, Hayward. Gwendolyn is not a licensed therapist or medical doctor. She does not give medical advice.
PARTCIPANT AGREEMENT
Participants will be required to sign a Course Agreement regarding the scope and nature of the course material, confidentiality, non-liability, etc., prior to the course. To participate you must agree not hold Gwendolyn Mitchell, Moyo Institute, Charlotte Maxwell Center, Smith Center for Healing and the Arts, or Symington Foundation liable for any pain or emotional distress you experience during the course of this work. You also agree that you will seek medical or psychotherapeutic help, if needed.