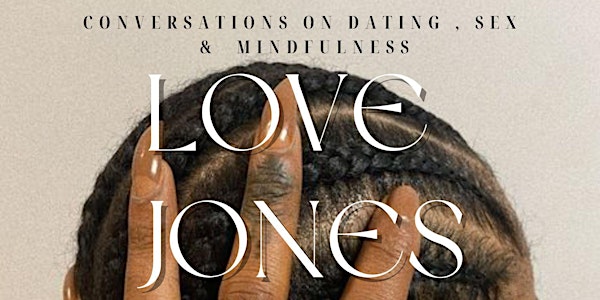 Love Jones | Conversations on Dating, Sex & Mindfulness
Conversations on dating, sex and mindfulness. Centering the Black dating experience and how to navigate the streets mindfully.
When and where
Location
lululemon HUB seventeen 114 5th Ave. New York, NY 10011
About this event
A 3-part series centering the Black dating experience and how to navigate the streets mindfully.
Discover dynamic group conversations and experimental self-care practices that build community & connections.
We'll identify the nuances of the Black dating experience and how they inform our wellness journey.
Folks will leave with a deeper self + social awareness and mindful tools to support their dating practice while celebrating Black love and joy.
What to Expect
Dope people to connect with
Authentic conversation
A space to show up fully
Emmacculent vibes
Free wine
Goodie bags
Oh did we mention free wine + goodie bags to take home and continue the self discovery!
The line up
11/17 | Cuffin' SZN: Dating while Black + Brown
12/15 | Single for the holidays
1/19 | New Year, New Beaux
This event is facilitated by Alicia Ferguson & Drew Bennett both frens and New York City lululemon ambassadors.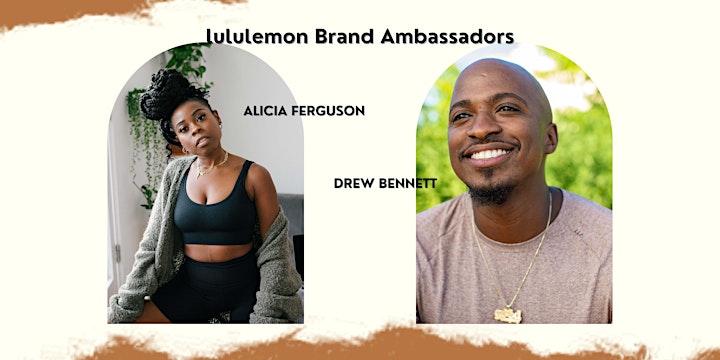 About the Facilitators
 Alicia Ferguson is a creative wellness entrepreneur based in Brooklyn, NY. 
In 2021 she was recognized as one of the Top 21 Black Beauty Executives & Innovators Changing the Beauty Industry by Instyle Magazine. As a leader in the beauty & wellness space, her mission is always radical self-compassion. 
Alicia is a lululemon ambassador, certified yoga practitioner + MSC (Mindful Self Compassion) facilitator. She's the Co-founder of Bk Yoga Club, the first body-positive yoga studio in the USA. She also Co-founded On Dekalb, a wellness-inspired coffee shop located in Bed-Stuy, Brooklyn. As a leading voice in diversity and inclusion, she has consulted with Fortune 500 companies such as Spotify, Athleta, and lululemon.

In addition, Alicia is passionate about creating spaces where Black folks feel seen and represented.
She is a published writer with her work being featured in Well +Good, Vogue and more. In 2022 she self-published her first poetry zine, entitled "Letters from my ex."
She believes in the power of centering the collective and individual Black narrative in her story telling.
Andrew Bennett, more affectionately known as Drew by his tribe, is a creative, educational administrator, wellness entrepreneur, travel enthusiast & planner, mentor, and lululemon brand ambassador- born and raised in Brooklyn, NY.
Drew is the:
• Founder and CEO of Good Co. Bike Club, LLC
• Chief Marketing Offer/Co-Founder of Passport Society
• Director at a Higher Education Institution
He believes in a holistic approach to wellness, and is extremely passionate about family, self-care, and supporting Black-owned business.
Overall, Drew is most proud of building community. Whether gathering and leading thousands of Black and Brown cyclists for a ride through New York City, organizing and planning a trip for hundreds of travelers to an exotic destination, or mentoring young men and women in a classroom - he hopes to inspire, empower and motive those around him to be better every day.
"A smile is the shortest distance between any two people."- Author unknown.
We invite you to follow his journey, @drewsmilealot @passport.society @goodcobikeclub.