Description

One of the universal principles of love is that we must GIVE it, to receive it. "90 Days to Love" is our way of celebrating Valentines Day early! Love is best when it is given so this is a benefit concert raise awareness, funds and supplies for children at 'high risk', in need. Kids that are faced with challenging home situations (abuse, poverty) are not likely to speak up about what they need. Sometimes its a warm coat and sometimes its a MEAL. For those of us who 'have', its an opportunity for us give back to those silent children who need the basic necessities in life.

This event directly benefits Hope's Door and Love Life Angels. Your money goes to feeding and clothing children in need. The Love Life Foundation works directly with the schools to make sure kids/teens that need things like school breakfasts and lunches, coats, shoes, school supplies, get them! It is all done with respect and privacy for the child so that they do not have to be embarrassed by either not having the things they need or having to ask for them. This is a BLESSING to be able to help them! Especially around the holidays.

We will have an Adopt and Angel table at the event where you can sponsor a child to help him/her get the basic things they need. We also will have a drop box at the door for needed teen supplies such as sweatshirts, coats, fleece jackets, tennis shoes (clothing sizes Girls Jr. 5-9, Boys 10-16, Girls Shoes sizes 6-9 Boys Shoes sizes 10-16) or a gift card to one of the following locations will receive a free raffle ticket and a chance to win one of the many great prizes donated from local businesses in the community. (Subway, Chick Filet, McDonalds, Taco Bell, Sonic or Walmart).
Its going to be a VERY special evening. The event opens at 8:00 PM for General Admission. We have two live performances planned. Jason Ashley opens up this beautiful evening with his heartfelt country music that begins at 8:30PM and then at 9:45 The Maylee Thomas Band takes the stage to soulfully rock our guests into what will definitely be an amazing evening! They will play until 11:30 PM and then those that want to continue the celebration can mingle into the wee hours of the night, around Sisu's beautiful resort.
We are having a private VIP PR/Signing Event Party that begins at 7:00PM, with Jason Ashley, as Nationally Syndicated News and Entertainment show, Inside Editions voted Dallas' Hottest Bachelor. He will be doing a private signing and meet and greet from 7-8 pm. Complimentary drinks and hors' d'oeuvres served for the VIP party. Media in attendance.The VIP event is a special ticket that must be purchased in advance Media in attendance.

Dress to impress. We will have LOTS of local media out for this special event.

"It is in giving that we receive"

See you there.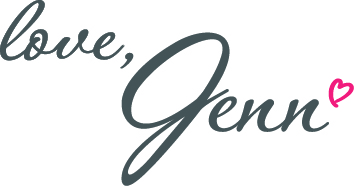 Organizer of love, Jenn Presents: 90 days to love party: Friday, November 14th, 2014