| | |
| --- | --- |
| Love is Respect Fundraiser | |
Event Details
Click below each ticket type to see details about the fabulous gift that you will get for your donation. All gift ticket prices include shipping and handling!
Please join us for the Love Is Respect Gift Drive
Twice a year we do a fundraiser for women and children who have suffered the horror of domestic abuse and have found refuge in shelters across the country. Women and their children often come to these shelters with little more than the clothes they are wearing. The shelters receive little government assistance and rely heavily on private contribution. They are in constant need of donations in the form of time, money and goods.
This year when you order one or more of the highlighted products above, a gift grooming and beauty products to WIN - Women In Need
Women In Need, Inc. 
(WIN) provides housing, help and hope to New York City women and their families who are homeless and disadvantaged. Through comprehensive programs such as shelter, supportive permanent housing, job training, domestic violence services, alcohol and substance abuse treatment and childcare, WIN offers the tools and guidance which allow our families to return to their communities and live independently. 

Wouldn't you like to give a little gift of luxury in a time of need??
Highlighted Products:
 Thinking of You™ Eau de Parfum - $30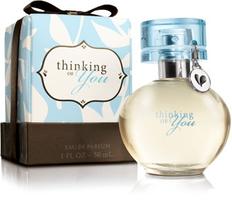 Animal Print Clutch - $35
Marvelous Irregular Zinc Alloy Cufflinks
Nubian Necklace Set - $45
You can also order a RAFFLE TICKET which will get you an entry to win a pro makeup brush set. Drawing will take for every 10 raffle tickets sold. Each raffle ticket ordered will also sponsor a goodybag to be given to W.I.N!!
Where

New York and Worldwide