Description
Love Is All It Takes:

The knee-slapping, tear jerking, dramedy hit gospel stage play by JR Reynolds. The story is based on the life of Pastor James Donaldson, an up and coming pastor, and his dysfunctional siblings. After the tragic passing of their parents, Pastor Donaldson takes on the enormous task of bringing his family back together. Erica, baby sister, believes everything is about her. Melissa, the middle sister, is in an abusive relationship and the side effects have rolled over to her teenage daughter causing her to act out. They also have a baby brother name Alvin, a famous R&B singer facing his own challenges. With so much drama, Pastor Donaldson questions how can he reach the church but can't reach his own family. He invites them all to dinner for a time of reconciliation, family and love. Working through years of lies, pain, tears, and fears; with a lot of prayer, forgiveness, understanding, and laughter, Pastor and his siblings discover that a little more love is all it takes.
All proceeds will benefit Noble Hill-Wheeler Memorial Center.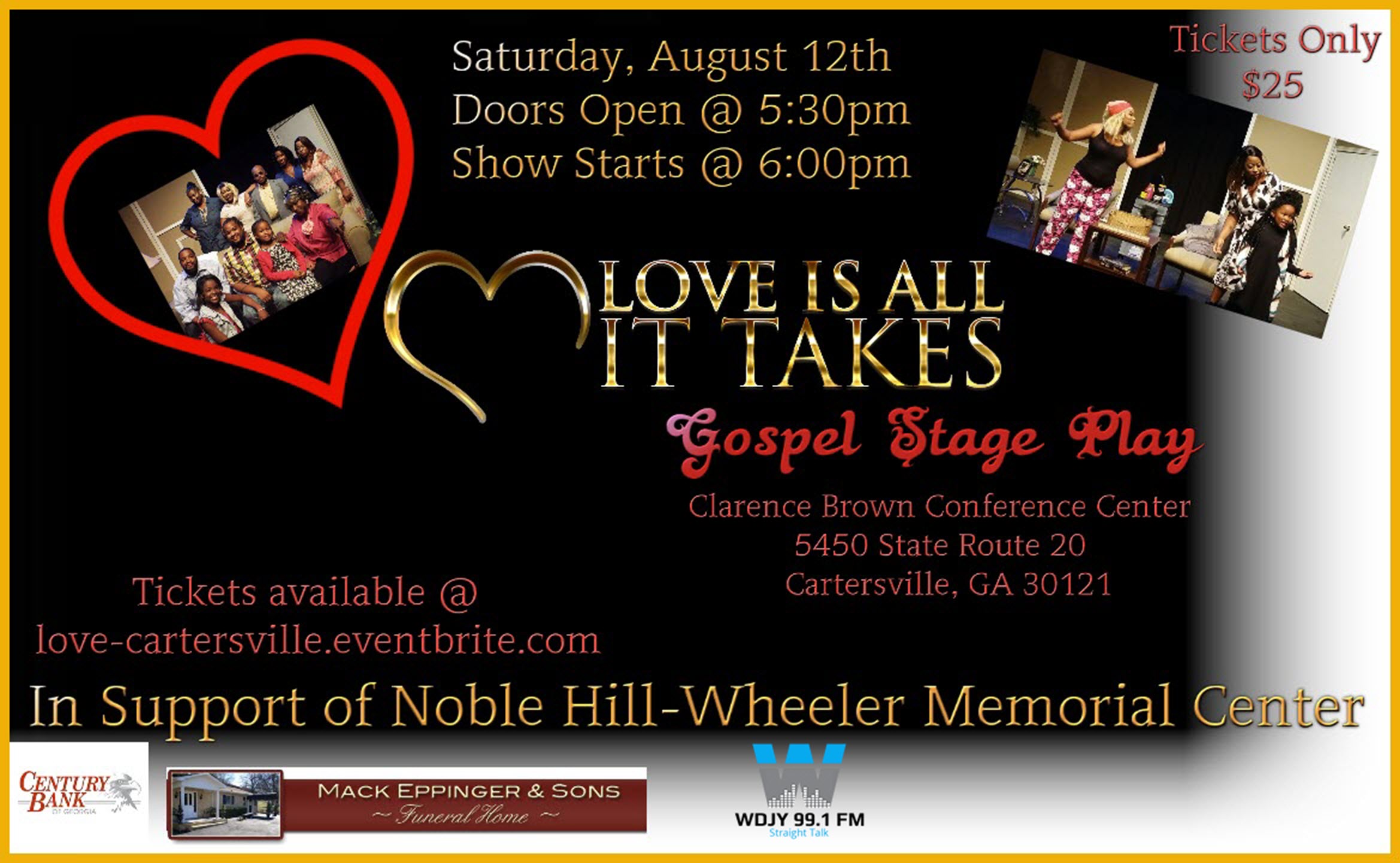 Tickets will be available at the door.