Event Information
Location
Pittsburgh
NavusHouse
1515 Boyle St. Pittsburgh
Pittsburgh, PA 15212
Refund Policy
Refunds up to 7 days before event
Description
"When you're lovers in a dangerous time
Sometimes you're made to feel as if your love's a crime
But nothing worth having comes without some kind of fight
Got to kick at the darkness 'til it bleeds daylight" ~ Bruce Cockburn
This workshop explores the questions:
"When the world and ourselves are on fire, how will we choose to love, to live, and to rebel in such a way that we create the conditions not only for a truly regenerative society, but including our own thriving and fulfillment? Second, what are the evolving paths and practices of love, partnership, and human development support our mutual thriving and fulfillment?"
During these two days, we will explore a set of paths and practices of love and partnership as they intersect:
Our local, national, and global conditions that are inviting a new level of human engagement from us.
The constraints and liberation of our sexuality, gender, and partnering relationships.
The evolution of human partnership, pair bonding, and what are the emerging forms of relationship practice.
The paths and practices of ancient and emerging wisdom traditions that enact human development, liberation and fulfillment.
Mindfulness-Based Emotional Intelligence practices.
Trauma and its relationship to the erotic, taboo, sexuality, emotion, and relationship.
Character development.
Your commitments...to yourself, your partner(s), friendships, family, children, vocation, this world, and potentially to a sense of sacredness that transcends and includes each.
---
Workshop Schedule:
9a-5p: Saturday January 20th (Lunch Provided on Saturday)
12p-5p: Sunday January 21st
Tickets will be refunded if minimum attendence to run workshop has not been met
---
Workshop Facilitators: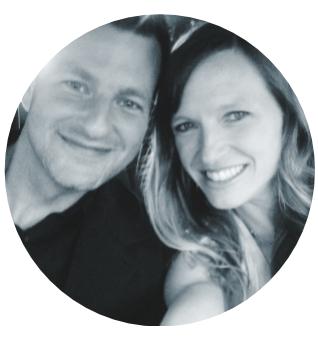 Justin Park, PhD, LSW & Katy Park, LSW
Justin (Dazu Kodo) and Katy (Koren Dojin) have been married for 17 years and are the parents of two children, Jeremiah (14) and Selah (9). They currently wear many vocational hats. They are both ordained Zen Priests within the Hollow Bones Rinzai Zen Order and are both Liscenced Social Workers, having worked in the field in various capacities for over 20 years. Justin is also a human development scholar-practitioner whose focus is on human flourishing and is co-founder of www.emergentleadershipgroup.com supporting the development of conscious leadership and organizations. Katy is a relationship and sexuality educator with www.momentumme.com/relate.html and co-manages an arts-based community program for adults with developmental disabilities www.momentumme.com/portland.html. Together, they have founded Humanitas, an organization whose mission is dedicated to enacting human development and flourishing. They have found the path and practice of conscious partnership to be a remarkable vehicle of human development and flourishing, and feel priviledged to explore this path of thriving with others.

Date and Time
Location
Pittsburgh
NavusHouse
1515 Boyle St. Pittsburgh
Pittsburgh, PA 15212
Refund Policy
Refunds up to 7 days before event