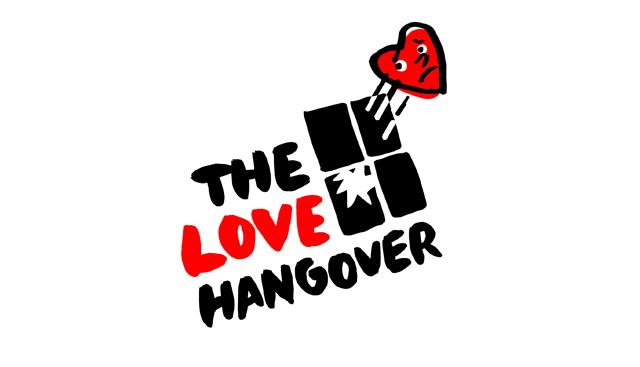 About this Event
This is the 11th year for the Kansas City Chapter, and the 19th year internationally, for The Love Hangover (http://www.thelovehangover.com/). The day after Valentine's Day always marks the celebration. This year it's Thursday, February 15 at recordBar, 1520 Grand Blvd, Kansas City, MO 64108 (https://therecordbar.com/). Tradition holds that performers come together two-by-two to offer tributes to the lovelorn, love sworn and love torn. Singing love songs—originals, covers, happy, sad, funny—each act choses their own program and it's always a surprise that brings smiles to the lips and tears to the eyes.
This year's show at recordBar marks the 11th anniversary for the Kansas City showcase hosted by Scott Easterday (http://www.scotteasterday.com/). The Producer and originator of The Love Hangover is Richard Alwyn of New York City (http://www.thelovehangover.com/).
On this evening every year, the world weary and the true believers alike huddle in pairs, playing to those themselves a little tired and worn, whether from love itself or the lack thereof. Each show will feature noted musicians and performers, as well as luminaries from the local music scene, singing Eros-centric duets that range from poignant to comical to just plain naughty. Whether performing songs originally written for two – or just reinterpreted as such – these inventive, inspired pairings frequently prove true the adage that opposites do attract.
The Love Hangover is a multi-city event, happening in Kansas City, New York City, Raleigh NC, Providence RI and Toronto, Canada.
Kansas City Showcase: February 15, 2018, recordBar
5:00 Doors
7:00 Tess Jehle & Clint Hoffmeier
7:30 Lauren Hughes & Fred Wickham
8:00 Havilah & Kris Bruders
8:30 Sara Teasley & Chris Teasley
Performers:
Tess Jehle is a drummer and vocalist with Clint Hoffmeier in The Dynamite Defense. She played with other area bands including the B'dinas and Dream Wolf.
 https://www.facebook.com/The-Dynamite-Defense-537788636311229/
Clint Hoffmeier is the founder of Ancient House Productions. and co-host and engineer of the weekly podcast Wednesday Night Drinking Practice. Clint is the songwriter and plays in The Dynamite Defense with Tess Jehle and Chris Teasley.
Lauren Hughes is a classically trained opera singer and has worked with the Lyric Opera of Kansas City.
Fred Wickhaam is the former frontman for Hadacol and released his debut solo album, "Mariosa Delta," last fall.
Havilah and Kris Bruders front the local band Cadillac Flambé. When they perform together they can cross all genres but feel at home in the golden age of swing, jazz and blues. They are also producers of the Sunday matinee weekly music showcase, "Here's to the Roots," at Ollie's Local.
https://www.facebook.com/thecadillacflambe/
Sara Teasley is a Kansas City percussionist and singer in The Cave Girls, The New Lost Souls, The Heavy Figs and The Mad Kings. https://www.facebook.com/TheCaveGirlsKC/
Chris Teasley is a Kansas City musician in a number of bands including Tess and the Tinkler and Promise Makers and The Heavy Figs.
https://www.facebook.com/TheHeavyFigs/
The brainchild of musician Richard Alwyn, The Love Hangover was first staged in Raleigh, NC in 2000, and expanded to New York City when Alwyn relocated to Brooklyn in 2003. Since then, the showcase has grown to include five cities and has featured over 120 performers. Alwyn, a singer, actor, artist and writer of songs and stories, recently released the album Last Callers and Losers with Brooklyn/Paris–based duo The King Canutes, and is currently at work with his band The Winter Drinks as well as on a collection of short stories entitled All Dogs, Quiet, Now.