JOIN US FOR AN AFTERNOON OF MUSIC, FOOD AND CELEBRATION!
About this event
At our Love for Uganda Jamboree, you will:
Experience the inspiring, leading-edge humanitarian work of ULA in Uganda
Enjoy the fabulous Wassa Wassa Ensemble, with West African drummers and acrobats!
Savor delicious drinks and hors d'oeuvres
Participate in a silent auction & special raffle
Watch a video presentation of ULA's young and vital director in Uganda, Turinawe Samson
Select from choice Ugandan crafts for sale
If you know you can make it, please REGISTER so we know how many people will be joining us!
If you can't make it but want to support ULA, click the REGISTER button anyway to purchase raffle tickets or make a much-appreciated donation.
Above: Check out the Wassa Wassa Ensemble!
Support the groundbreaking humanitarian work of Universal Love Alliance!
Help ULA realize its dream of bringing positive social and cultural change in Uganda. ULA's committed team of native Ugandans focuses on empowering vulnerable women, orphaned children and members of the highly discriminated-against LGBTQI community. Through awareness-raising educational programs, sustainability-enhancing projects and counseling services, ULA works to empower its community towards an inclusive and diverse society of gender-based equality, where all lives are given equal value.
If you can't come to the event, but would like to make a donation or participate in the Special Raffle, remember to click the REGISTER tab and choose the "Can't attend, but want to donate!" or "SPECIAL RAFFLE!" option. If you enter the Special Raffle, we'll be sure to proportionately throw your name in the hat for lots of great prizes -- some created by our Ugandan friends!
Above: An official invitation from Maya and Zoe, co-founders of ULA Youth Ambassadors and organizers from last year's Berkeley Fundraiser
Our Event Flow:
2:00PM Music, Food & Silent Auction
2:45PM Presentation of ULA
3:30PM The Wassa Wassa Ensemble
4:45PM Silent Auction Closes
5:00PM Raffle Announcements!
5:30PM Silent Auction Winners Claim Their Prizes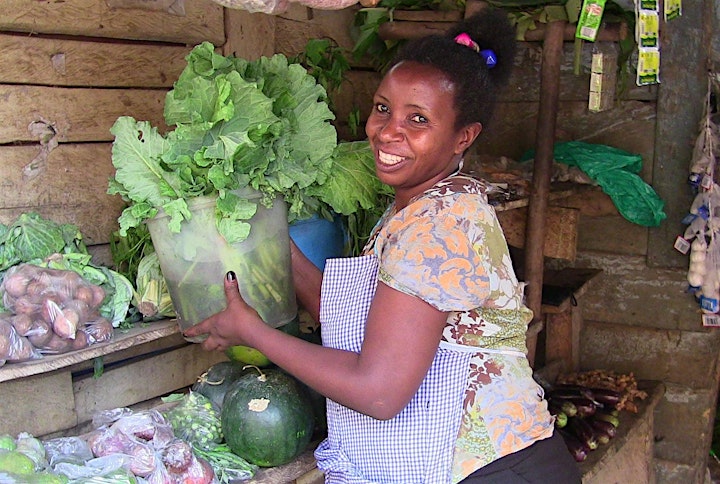 Above: Beatrice, a Ugandan woman who -- after attending a ULA Women's Empowerment Workshop -- is now enjoying the success of her produce shop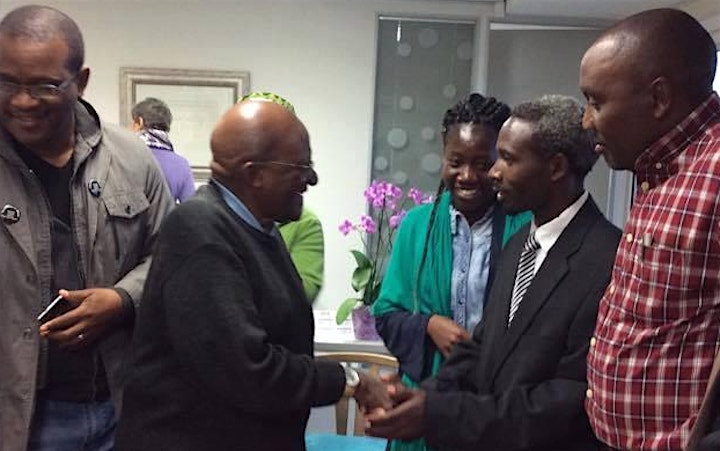 Above: Desmond Tutu and ULA director Turinawe Samson sharing the vision of the equality of all people
This fundraiser is produced by the ULA Foundation, a 501(c)(3) charitable organization. Donations and Raffle Tickets purchased here (by people living in the U.S.) are tax-deductible.
Recurring monthly donations (even modest ones) are especially appreciated, since they contribute to the core stability of the organization.
Organizer of Love for Uganda Jamboree!
Universal Love Alliance (ULA) is secular, non-sectarian and dedicated to assisting those in need. We welcome all people regardless of race, gender or religious affiliation in a structure based on love and deep respect for one another.


The ULA Foundation is a 501(c)(3) nonprofit organization in the U.S. dedicated to supporting the work of ULA. If you are a U.S. resident, contributions made via this invitation or the ULA website will be tax deductible. 


Help us change the lives of women, children, sexual minorities & the elderly in Uganda through comprehensive educational programs that teach and facilitate unconditional acceptance, practical life skills, personal health and HIV prevention, caregiving and youth outreach.