Love, Feminine Sexuality and Style! A 2-Night Event.
Description
Are you ready for the Ultimate Girl Talk?
Join us for a 2 night ladies only event. 1. night is about love and feminine style - how to live your full feminine potential.
1. Night is about love and feminine style - how to live your full feminine potential.
2. Night is all about Love and feminine sexuality and how too feel confident and create magi in the bedroom <3

You can join one night or both nights at a reduced price.
Night 1: An Evening of Style and Love
Are you ready to feel beautiful and confident in your body? To wake up each day and love the skin you're in? To own your incredible, smart, and sexy self?
Well lovely lady… you are in the right place! Join us as we spend an evening focusing on developing your gorgeous self from the inside-out.
You can have the fun and flirty life you desire – and you can look good doing it! You will walk away with clarity on your signature style, how to feel beautiful in your skin, and begin to make big changes towards the love-life of your dreams.
Do you want to feel sexier? More powerful? Playful? Creative? Fierce? Romantic? However you want to feel… we will give you tools to get there and let your true self shine through.
Step into your unique feminine power and have prince charming begging for you.
Style coach Sabrina Cooley and sex and love speaker Line Bram will show you the way.
It is time to let go of all that is holding you back and move forward to experience SO much more.
How you dress is a reflection of how you feel on the inside. When you dress the best, you attract the best. And when you feel confident and beautiful in your clothes, your true beauty shines through.
Are you holding on to a style that is not really you because it's safe and easy?
Let's change that. Every woman deserves to feel beautiful in the clothes she wears. To express her own style personality. To give herself the gift of self-love.
Maybe you don't know what your style personality is. We've got you lady! We will take you on a fun adventure to determine your signature style.
We believe that every woman has her own magic to give to this world. But to fully give it, she needs to love herself, celebrate who she is, and step into the light. And when Prince Charming rides up, her shoe will be sexy, stylish, and fit just right!
If you are ready to step into the light. This is an evening for you.
Night 2: Join us for a night of love and feminine sexuality.
Meet Line, a Danish advocate for true love and feminine sexuality.
It's time to reclaim your playful sexual power and feel love in the deepest way.
Learn what your body has the potential to do. How to stop holding back, and experience the pleasure you have been longing for.
There is SO much shame in our minds around feminine sexuality. It is time to say goodbye to the shame and hello love and happiness.
Come for a night of ultimate girl talk, where we will dive into conversations about love, pleasure (asking for and getting what you want) and how to unlock your sexual confidence. At the end of the night you will know how to truly feel loved and sexy every day.
Unlock the secrets to get the love life of your dreams!
What to expect…an intimate night with a small group of women where you can be open, ask questions, and talk about the things we all feel and experience but that we are too afraid to talk about. You'll learn to take your femininity to the next level of love and pleasure and inspire each other to feel our highest potential.
Walk away with a love life where you will feel both free and loved at the same time. A love life where your man knows exactly what you desire and how to make your body tremble with pleasure.
More about the evening
If you are like us – You've had both good and bad sexual experiences. Some have probably made you close down, feel awkward, wrong or made you feel insecure. We stop asking for what we desire and settle for "just going through the motions".
As successful women, we have learned to thrive, care for others, and build our careers, but no one ever taught us about love and healthy sexuality. But all that changes starting now.
The feminine body is made for love and it is built for pleasure. Let's face those fears and with a loving vibe and claim all the good stuff within us.
Take back your feminine power and create a love life that leaves you feeling loved, desired, and worthy every day.
We'll share the things that transformed our own lives with a focus on:
- The important secrets and teachings behind a beautiful, intimate and playful love life where you feel genuinely free and stand strong with a man you love.
- Clear strategies to efficiently break your old patterns that keep creeping up on you, so new and better habits can take over.
And we will create a safe circle of woman where we can just be exactly who we are. Where we can let go of the shame and embarrassment around sexuality, laugh together, cry together, and celebrate together.
If this speaks to you, then come and join us.
Get your ticket:
You can get your ticket for one or both nights.
We meet live and have 3 hours of transformation, wisdom and some great girl talk while enjoying bubles and good energy. Both nights will have a celebrational vibe and we will let go of what is holding you back from living your dream life.

Or you can get one of our VIP packages.
Gold Ticket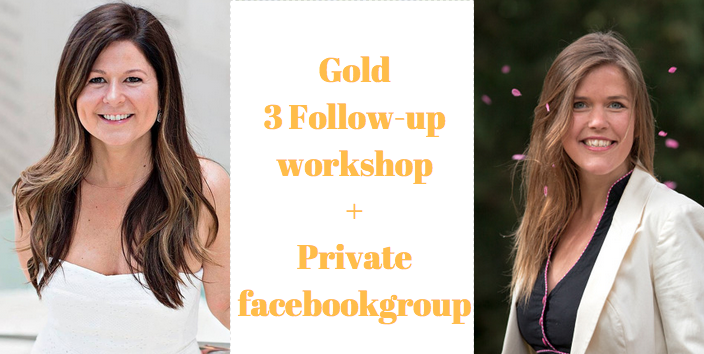 This is for you if you want to make the experience last and continue the adventure.
Here you get 3 adtional Online follow-up workshop and support in a closed and safe facebook group. The workshop is hour of education and 30 min for group Q&A from the group. It will be hosted in an intimite facebook group where we will give you the magical wisdom you need to make sure your fairytale come true.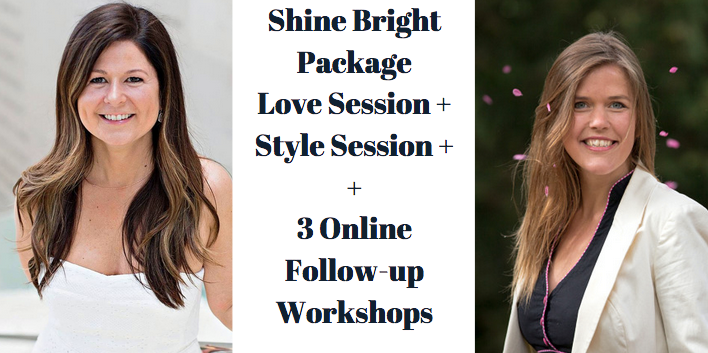 Shine Bright like a Dimond
The shine bright like a dimond includes the very best we have in store and make you feel like a prinsess in your own fairytale...
You get the best from the Gold Package plus 2 private 2 hour session with each of us where we can dive into you personal challenges and wishes. And in a completely private setting find your way to the lovelife you desire.
This is a perfect match if you want to ask the deeper questions or just want the very best this world has in store for you.

A litle note:
We know that talking about sexuality is a difficult subject. So this evening will be for a limited amount of women in a closed and intimate enviroment. With a glas of bubles and some good inspiration for you and your love life. Line will share fun facts and personal experiences to make it down to earth and safe for everyone to take their lovelife to the next level.
We hope to see you <3
Sabrina Cooley and Line Bram
Gem
Date and Time
Location
Refund Policy