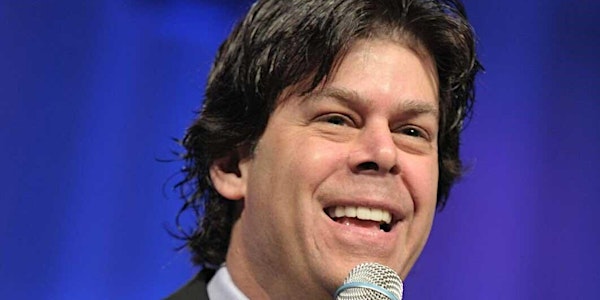 Love Dentistry and Prosper: A Practical Guide to Dental Practice Success!
Love Dentistry and Prosper: Dr. Richard Madow A Practical Guide to Dental Practice Success!
When and where
Location
Fayetteville Town Center 15 West Mountain Street Fayetteville, AR 72701
Refund Policy
Contact the organizer to request a refund.
Eventbrite's fee is nonrefundable.
About this event
In 1989, Dr. Richard Madow founded The Madow Center for Dental Practice Success with the goal of helping their fellow dentists achieve success and happiness in their practices. Having been named "Leaders in Dental Consulting" by Dentistry Today for many years running, their seminars publications, and articles are some of the most popular in the dental profession.
Dentists and teams across the country have counted on Madow Success Coaching, a one-on-one opportunity to gain truly individualized advice leading to practice growth, higher revenues and income, and increased enjoyment of dentistry. Whether it's getting more new patients, retaining current patients, increased treatment plan acceptance, establishing a vibrant perio program, setting and achieving practice goals, reducing practice stress, or anything else, Madow Success Coaching can help!
Rich has lectured to standing room only crowds in practically every major city in The United States, Canada and beyond. Known for their hilarious, spontaneous style and content packed programs, he loves teaching dentists and team members how to enjoy their careers, super charge their practices, define and create their own personal success, increase profitability, and have more fun than ever before.
From live productions to incredibly creative continuing education and individual practice coaching, Dr. Richard Madow Brothers is a real dentist who has experienced incredible success and is serious about helping others do the same. Check him out at www.madow.com.
"Love Dentistry and Prosper: A Practical Guide to Dental Practice Success!" is a fun, fast paced course that is perfect for all doctors and team members who want to easily and predictably take their practice to a level they never thought possible. It's filled with easy to implement content presented in a fun format to make it unlike any other dental seminar! Things like getting more new patients, eliminating no shows and cancellations, scheduling techniques, creating an incredible patient experience, increasing treatment plan acceptance and more are covered in this dynamic and valuable course.
You'll be learning things such as:
• How to use the "Power of Reciprocity" to increase patient referrals!
• The absolute best thing to do after treatment. It takes thirty seconds and will blow your patients
away!
• Add this to your exam and watch treatment acceptance SOAR!
• How to answer the most difficult questions patients ask and move them towards treatment!
• Is your practice "Calibrated?" If not – you're in big trouble!
• Something you should never do in your practice…..unless a patient calls to cancel!
• Never run late again with this simple "policy!"
• Don't make "Confirmation Calls" – do THIS instead!
• Why you should NEVER ask a new patient "Would you like to make an appointment?" Do THIS
instead!
• A simple flow chart for handling every new patient call.
• New patients are the highest risk for no-shows. Take this one step and it won't happen
anymore.
• How to raise the value of every patient in your practice!
• Instantly lower your overhead. It takes three minutes and you will never look back!
• Much, much more!!
Objectives:
1) Attendees will learn how to enhance practice revenues by increasing new patient numbers and
treatment plan acceptance.
2) Participants will be shown techniques to significantly decrease patient no-shows and
cancellations, and run on time.
3) Dentists and team members will be educated with better communication skills and ways to
significantly enhance the patient experience in their pract