Description
Live webinar
Finding love again after the death of a partner or spouse can be a joyous experience, but it can also raise complex feelings about how to continue the bond with the person who has died while also be willing to move forward. The situation can be even more challenging for those who have children.
Join Dr. Justin Yopp, an expert in working with widowed parents, who will discuss how surviving spouses can find ways to honor their spouse or partner who has died while also choosing to love again. Dr. Yopp will be joined by Warren Pellegrin, whose wife, Navy Lt. Corinne Pellegrin, fell ill at sea and died shortly after. Mr. Pellegrin is dad to their four children and serves as a Peer Mentor with the Tragedy Assistance Program for Survivors (TAPS), supporting other widowers. He will share his journey, life's lessons, and experience of learning to deal with tragic loss and how to positively live life and love again.
---
Presenters
Justin Yopp, PhD and William Pellegrin, TAPS Peer Mentor
---
Event Details
Registration is FREE and open to the public. Continuing education is not available for this program.
---
ABOUT THE PRESENTER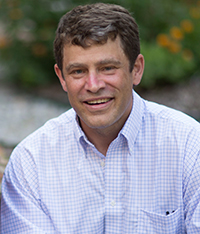 Justin M. Yopp, PhD, is a psychologist and Clinical Associate Professor of Psychiatry at the University of North Carolina in Chapel Hill. Dr. Yopp directs the pediatric psycho-oncology consultation service within UNC's Comprehensive Cancer Support Program. He also co-leads the Widowed Parent Program at UNC and is co-author of "The Group: Seven Widowed Fathers Reimagine Life." Prior to coming to UNC, Dr. Yopp worked at St. Jude Children's Research Hospital in Memphis, Tennessee.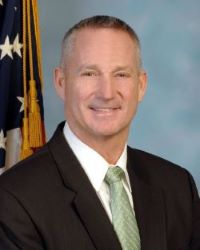 Warren G. Pellegrin is a veteran of the United States Marine Corps and recently retired FBI Supervisory Special Agent. He is husband to the late Navy Lieutenant Corinne Pellegrin and dad of their four children. In December of 2000, while on vacation in southern Texas, Corinne fell ill and was hospitalized on Christmas eve with an undiagnosed illness. Within a short time, she lapsed into a coma and died on January 4. In the spring of that year, Warren and his children attended the TAPS Good Grief Camp and experienced an environment of compassion, love, and understanding in the passing of Corinne. Warren now gives back to TAPS as a Peer Mentor and is grateful for the the emotional support he and his children have received.

---
How do I view the webinar?
Viewing instructions will be emailed to you several times in the days leading up to the webinar.
How can I contact the organizer with questions?
Email Institute@taps.org or call 800-959-8277.
Presented by Boeing