Jacinth's Bo​o​​k Release, Short Film Premiere, & Reception for her Motivational Memoir: LOVE AFTER...
About this event
Please join us for Jacinth Headlam (award-winning actress /qvc model/producer/author) *Bo​o​​k Release, Short Film Premiere & Reception on Feb. 9th, 2019. Supporters are anticipating the release of her motivational memoir: LOVE AFTER…
Following the January 12th book pre-release and promotional tour in Jamaica, Jacinth is scheduled to appear on Saturday, Feb. 9th at the Stuart Cinema in Greenpoint, Brooklyn. The ticketed event will feature a short documentary about her life by award-winning director and editor JP Pacca, a motivational presentation and Valentine-themed reception. Which includes refreshments, free gift bag with your included Love After book and free raffle giveaways. Followed by her UK book signing shortly after in London.
The event will be hosted by: Tanya Thompson (Actress, Producer). With a special guest appearance by Chelsea Leigh Trescott (solution-focused life coaching, coach, advice columnist, and the podcast host of "Thank You Heartbreak"). . Feedback/interviews by: Richard Bird (Actor, producer, host).
"So many of us are struggling with past or present hurts, pains, traumas, betrayals, insecurities, addictions, abuse, abandonment, and brokenness that block us from walking in our purpose and knowing our true identity," said Jacinth. "My Love After book will show you how to turn your pain into your purpose and shows you the path to Love After ."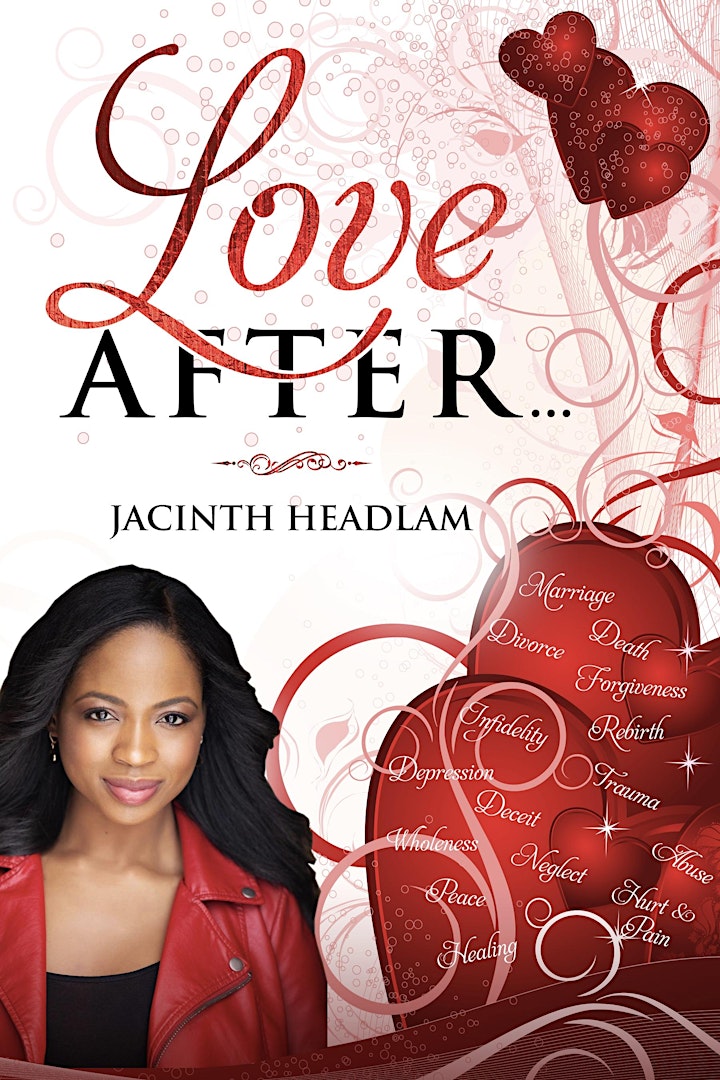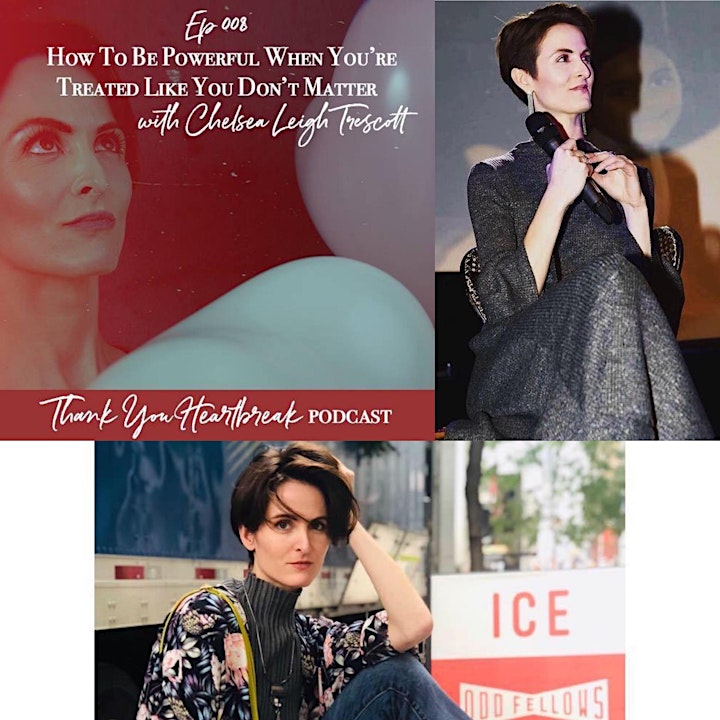 Chelsea Leigh Trescott is certified in solution-focused life coaching. She is a breakup coach, advice columnist, and the podcast host of "Thank You Heartbreak." She helps her clients save their relationships or save themselves, and Breakupward. After leaving home for college, Chelsea found herself in the thick of depression, anorexia, isolation and a string of long-distance relationships—triggered by the massive fear of starting over, being alone, and not living up to others' expectations, including her own. Facing her loss of identity, connection, time, and self-respect, Chclsea returned to New York City with severe social anxiety and intentionally chose to face her fears by remaining single. This evolution inspired her to start Breakupward, a movement and coaching practice that focuses on the upside of heartbreak and encourages men and women to break up with the beliefs and relationships that limit their growth. Thank You Heartbreak is available on iTunes & SoundCloud www.breakupward.com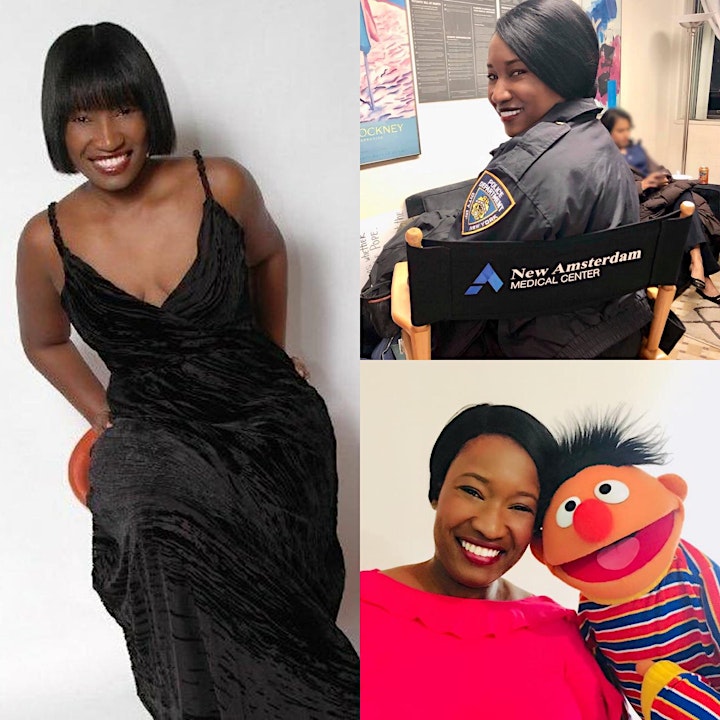 HOSTED BY: TANYA THOMPSON
Tanya Thompson is a mutli award-winning Actress and Producer. Tanya is the first African-American woman to be promoted to a director title at the "Daytime Emmy Awards." Tanya decided to take her career in her own hands and left the Emmys to pursue her acting career full-time. She has since worked on numerous films and has not only been in front of the camera but has now started working "behind the lens" as well.
Tanya has most recently had the honor of acting in as well as co-producing multiple major feature films featuring: Clifton Powell, Malik Yoba, Taral Hicks, Malik Whitfield, Claudia Jordan, Omar Gooding and a host of others. She is using all of her experience she gained as an actress as well as her financial/business background from the Emmys to help other directors bring their vision to life as one of the producer's on their projects. http://tanyathompson1.com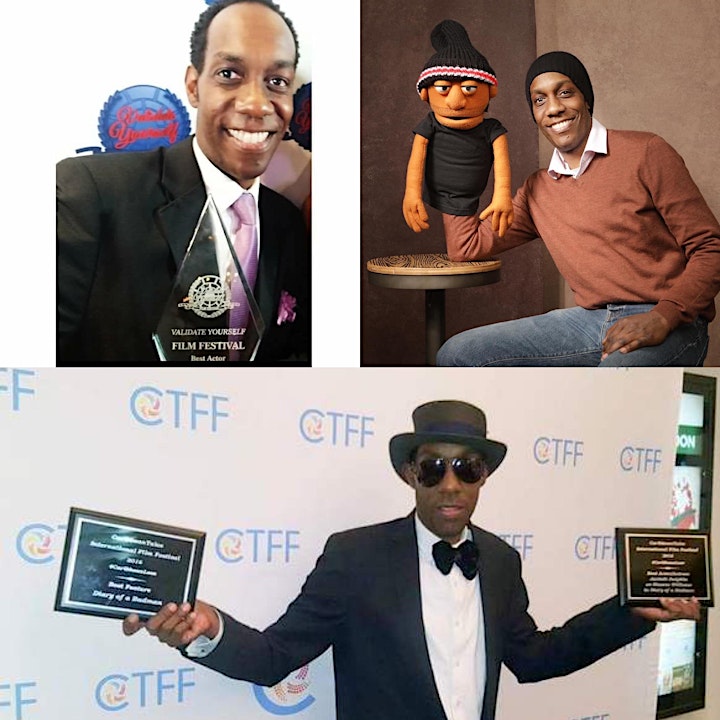 Red Carpet Host : RICHARD BIRD
Multi Award-Winning Actor, Producer, and Host.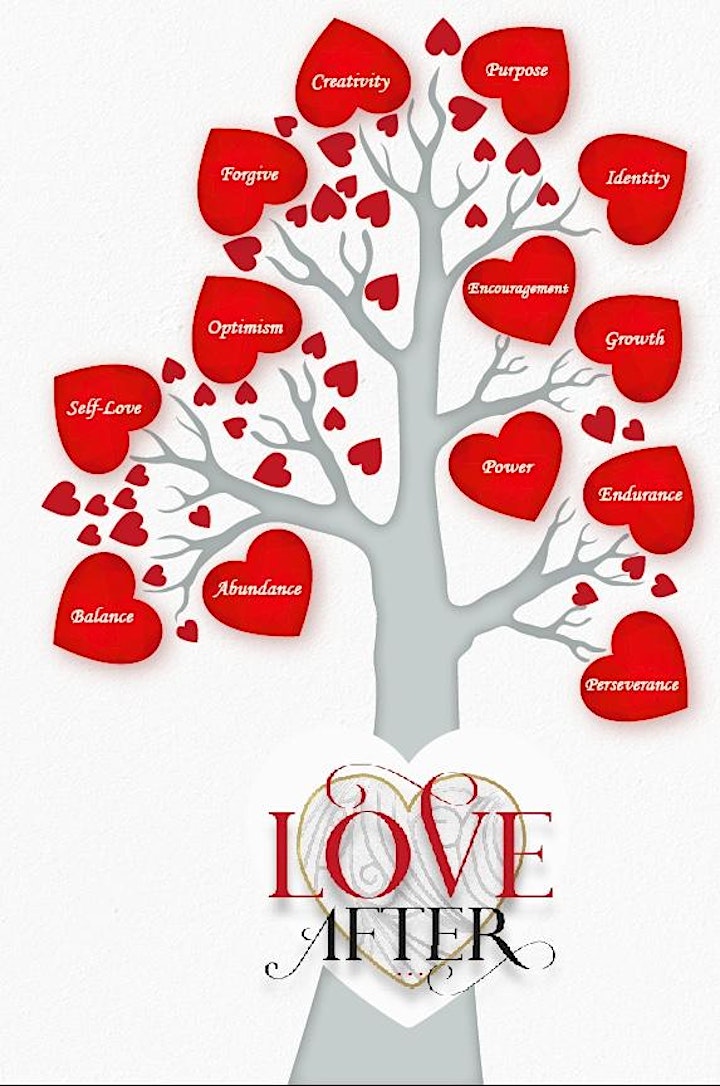 DayTime Live TV show interview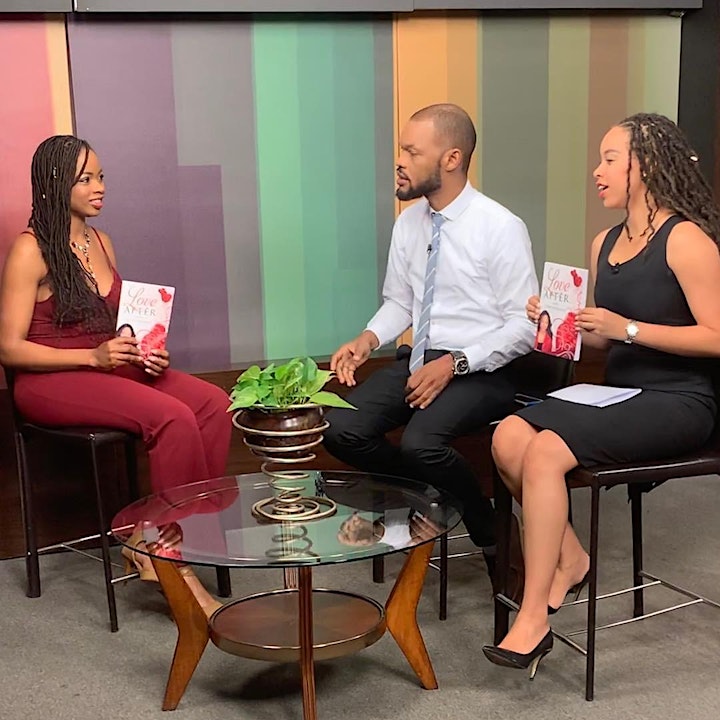 CVM Sunrise Morning TV show interview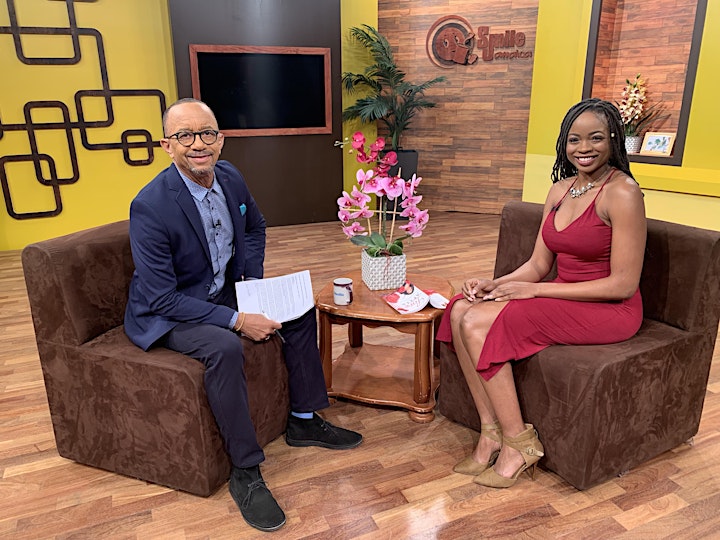 Smile Jamaica morning TV show interview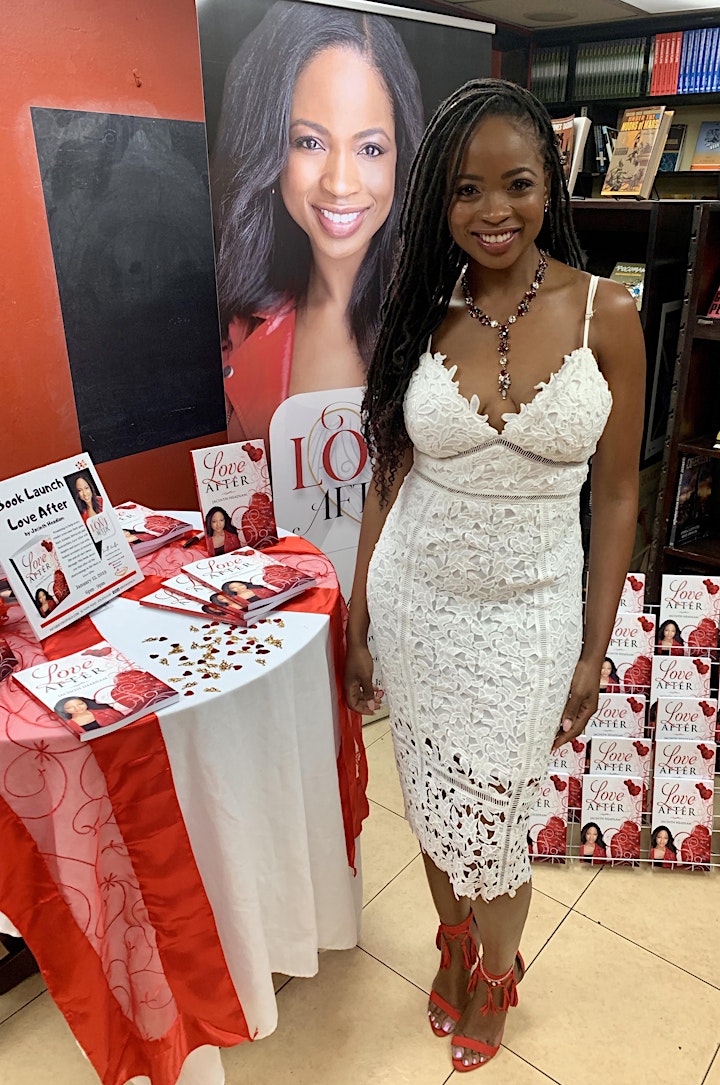 Jacinth Headlam's Pre-launch in Jamaica (Bookophilia)
Organizer of LOVE AFTER Book Launch Reception & short film premiere
Jacinth Headlam is a trailblazer who has served as a mentor to young women, giving tirelessly of her time and talent to impact generations of young artists and creatives.
Multi-award-winning actress, author, QVC model, film producer, a mother , and a motivational speaker who was born and raised in St. Mary, Jamaica. She later relocated to Brooklyn, NY with the hope of creating a better life. 
She recently booked a principal role for an Emmy Award-winning television show, "A Crime to Remember", directed by Christopher Dillion. 
In recent months, Jacinth has booked the leading role in a television pilot: "Caribbean Girls NYC" which will be aired in France, Canada, and throughout the Caribbean Islands on the FLOW network.   
She recently won an award for Best Leading Actress and the People's Choice Award at the 2016 Nafca African Oscar, for her leading role in "Muda".
She also won Best Leading Actress for her leading role in "Diary of a Badman" at the Caribbean Tales Film Festival in Toronto, Canada. Which is the first film she produced and showcased her acting skills. 
Recently, she co-produced her first television pilot, "Illusions", in which she is also playing one of the leading roles. 
She is a true definition of not relying on anyone for an opportunity. By producing her own films, she is not only creating opportunities for herself but most importantly for others to live out their dreams. 
She also just finished shooting her motivational documentary "i'm Jacinth- Love After." Which covers the story of her life both in Jamaica and the US. 
In February, 2019 Jacinth received a proclamation from the City of Allentown. Making February 23rd the "Jacinth Appreciate Day."
In November, 2019  Jacinth founded the Love After Organization which is her new heart beat. The vision and mission of the organization is to heal and empower, inspire and uplift, individuals and communities to turn their pain into purpose, and live out loud unapologetically.
Jacinth also wrote a motivational Memoir: Love After... In this book she shares her most intimate and personal stories to reach, teach and restore. Love After promises to help every reader overcome their pain, hurt, trauma, betrayals and insecurities. Jacinth's open and honest account of everything she's been through in her life will truly inspire and uplift you.
When she's not working on set, she loves to write screenplays and mentor adolescents with the goal of helping them fulfill their dreams. She also enjoys traveling internationally to spread global awareness of the Love After transformational movement, on how to transfer our Pains to our Purpose.
As an artist, Jacinth's goal is to be a successful, inspiring and influential award-winning actress who represents her Jamaican origins on a variety of mainstream platforms. She'd also like to create roles with more Caribbean content in which she can relate to.
Please visit her website:www.TheLoveAfter.com