Description
Each ticket includes your choice of a delicious peppermint cocktail!
Peppermint Hot Cocoa, Eggnog, To Me You Are Peppermint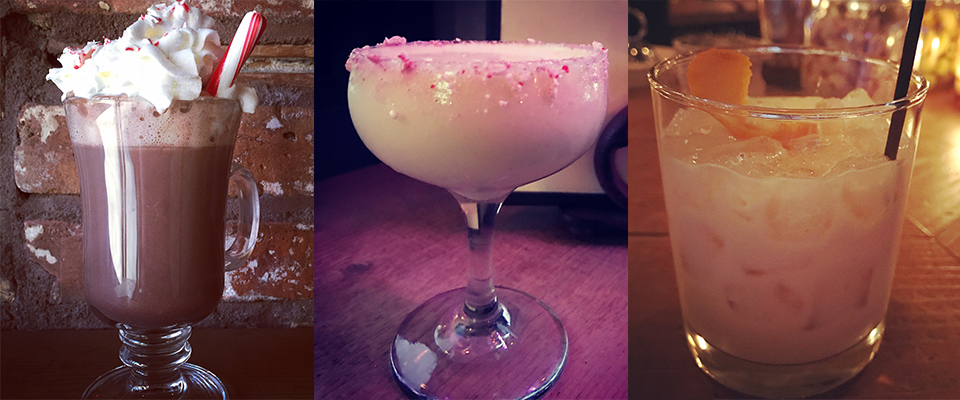 "A romantic comedy swollen to the length of an Oscar-trawling epic – nearly two and a quarter hours of cheekiness, diffidence and high-tone smirking." - New York Times
Whether you love it sincerely, love it ironically, or hate it but just can't look away, we welcome you to join us. Specialty peppermint cocktails as sweet and decadent as the movie itself will be in ample supply!
Nine intertwined stories examine the complexities of the one emotion that connects us all: love. Among the characters explored are David (Hugh Grant), the handsome newly elected British prime minister who falls for a young junior staffer (Martine McCutcheon), Sarah (Laura Linney), a graphic designer whose devotion to her mentally ill brother complicates her love life, and Harry (Alan Rickman), a married man tempted by his attractive new secretary.
Dir. Richard Curtis. 2003. 136 min.