Description
MEMBERS ONLY - Louisville Women in Digital January Meetup
2018 will be an unprecedented year for change within the digital industry and for women in our industry. Are you ready to be a part of that change? Join your fellow sisters in digital arms as we meet once again to empower each other with our exchange of knowledge and power.
This month's theme: 2018 Digital Trends

Agenda:
6:00pm - 6:30pm: Check-in. Mix + Mingle
6:30pm - 6:45pm: News + Updates from City Champion and Board
6:45pm - 7:15pm: Speakers + Panelists - Leah Mackey Schultz, Senior Manager of Social Media at Papa John's International HQ; Kate Stinson, Chief Marketing Officer at OOHology; Jenna Kienle, Digital Strategy Director at Indianapolis Monthly
7:15pm - 8:00pm: Ask + Give Exchange. Members trade their power by asking for, and giving, support, advice, and favors.
This event is for Women in Digital members only.
Memberships are currently on sale in Louisville and going quickly, be one of the first 150 members to take advantage of our low, Founding Member monthly membership rate of $25/month or $250/year. Become a member here.
Guest Speaker Panel:
Leah Mackey Schultz, Senior Manager, Social Media, Papa John's International HQ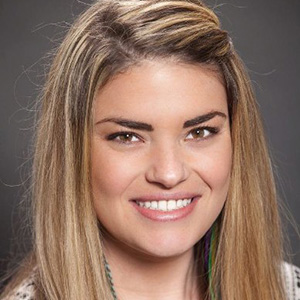 Leah is responsible for overseeing the daily operations of all social media at Papa John's. This includes execution of social marketing strategy, social intelligence/analytics, social listening, social advertising and social care. In her spare time she likes to listen to podcasts, collect Nikes, travel, eat pizza, and cheer on the Louisville Cardinals.
Kate Stinson, Chief Marketing Officer, OOHology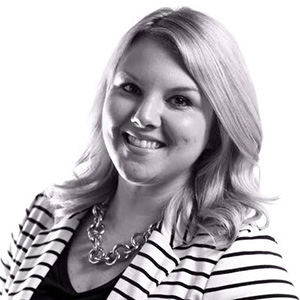 Kate's background includes marketing, advertising, and brand management in the hospitality and gaming industry. Kate takes a holistic approach, looking at high-level client goals to distill a long-range plan for success. While her approach to marketing is scientific, she has a personal fascination with the supernatural, from stage magic to tarot cards and haunted houses.
Jenna Kienle, Digital Strategy Director, Indianapolis Monthly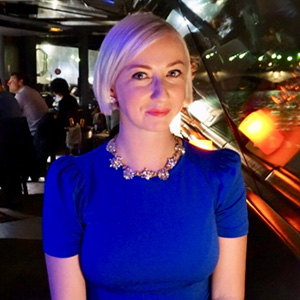 Jenna is the Digital Strategy Director at Indianapolis Monthly Magazine and the Indianapolis Women in Digital City Champion. At Indianapolis Monthly Magazine, she oversees the administration of the website, social media for the brand, digital advertising strategy and trafficking, as well as editorial direction for digitally exclusive content. Jenna is passionate about travel, wine, cheese, and cat videos.
Our mission:
Your digital talent makes you one of the most powerful women on the planet. Together, we join to share our knowledge, to inspire each other, and to be empowered by that strength. Our mission is to connect women in digital through engaging and educational events, and to enable them with the confidence and tools necessary to exchange their power. Learn more about Women in Digital here.
Testimonial:
"I recently attended my first Women in Digital meet up and it was unlike any other 'networking' event. While every person in the room was there in a professional capacity, there was an undercurrent of shared values, shared struggles, and shared desire for change.
It was a powerful experience to see women band together to raise each other up in a way that only women can. I can't recommend joining Women in Digital enough. This is a professional community that feels like the home we never knew we needed, but have always been seeking." - Alaura Weaver, Copywriter + Content Strategist
Who should attend?
All women in digital creative, marketing, advertising, and tech fields are welcome. Our members have a digital focus within the marketing, advertising, and communications industries. From content strategists to designers, developers to social marketing pros and CMOs – you are all women in digital and all welcome at our events.

Become a Women in Digital Member to attend. Join here.

Please do not attend if you have a sales motivation. Soliciting our attendees and members for business or sales is strictly prohibited. If you do so, you will kindly be asked to leave OR you can officially sponsor us (a better option).

No men allowed. Sorry guys, this event is exclusive to women, and those who identify as women.
If you would like to sponsor this event or others, please contact Renee at renee@womenin.digital
Thank you to our venue Sponsor: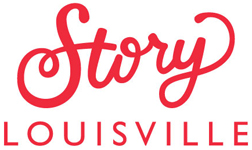 Story Louisville is a place for local artists, creatives and entrepreneurs who are tired of feeling isolated and working from the same ole' coffee shops. We have built an awesome space for you to enjoy community, get work done, and collaborate on amazing projects with each other while making it feel like a day at camp!
Parking Information:
Parking is free anywhere on Market Street for a two our period. There is also parking available on Shelby Street, and Jefferson Street, which have no time limits.

For more detailed parking information and directions, please visit the Story Louisville site: storylouisville.com/directions
Thank you to our sponsor:

Your Audience. Delivered. With 50 years of audience targeting expertise, MNI works with both brands and agencies to develop holistic strategies and deliver the 
media planning and buying power they need to precisely reach their target audiences online as well as offline with geotargeting and cover wrap capabilities on over 40 of the nation's most popular magazine titles from Time Inc., Hearst and Meredith.