Description
Join your fellow Louisville Women in Digital Members for a Meetup.
Our chapter is off to an amazing beginning! Come to this open meet up to meet Louisville members, the board, and practice your Asks & Gives.
Agenda:
8:30 am- 8:45 am: Check in, register, mix, mingle!
8:45 am- 9:00 am: Women in Digital intro from the Louisville City Champion, Karen Willis. What is Women in Digital and why you should join if you haven't already!

9:00 am- 9:30 am: Featured guest, Alli Truttmann, will touch on her career struggles and achievements.

9:30 am- 9:45 am: Karen will lead a public Asks and Gives session.
9:45 am- 10:30 am: Asks and Gives networking time.
Featured Guest:
Alli Truttmann, MA, CPT, Wicked Sheets, LLC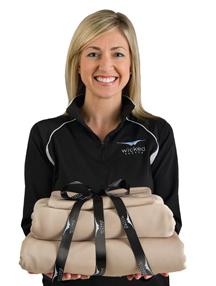 Alli Truttmann is a 2006 graduate of Bellarmine University. She majored in psychology and was a 4-year starter on the women's soccer team. Alli received a Masters of Arts degree from the University of Louisville in 2008 and received her personal training certification from Bellarmine in 2009. Alli graduated from the Kauffman FastTrac Program for local entrepreneurs in 2012, as well as Louisville's LEAD GLI program in 2015.
Alli is the founder and CEO of Wicked Sheets. In 2012, Alli won the Louisville Venture Connectors "Venture Sharks" pitch competition for Wicked Sheets. She used the $5,000 winnings to fund a trip to the annual North American Menopause Convention where she gained the support of 60 medical professionals specializing in women's health issues. In 2014, Alli was honored as one of Louisville's Business First's "40 Under Forty". In her spare time, Alli is an adjunct Psychology professor at Bellarmine University, teaching an 8am class called "Personality Theories and Research".
Wicked Sheets has grown from a single sheet line to offering bedding for two different sleeper types, both suffering from night sweats and hot flashes, as well as expanded its product line to include Wicked-Cool® mattresses and a Mom and baby line called Wicked Little Sleepers™. What started as a one-bedroom apartment operation, has grown into an international sleeping product for consumers of all ages.
In 2015, Wicked Sheets was featured as the "Centerfold" article in a national magazine for economic development called Site Selection Magazine. Wicked Sheets was featured in the Celebrity Gifting Suite at the Oscars in February 2016 and won a live pitch competition hosted by HSN and Randi Zuckerburg as a part of their American Dreams Entrepreneur Series in May 2017.
Alli currently serves on the Bellarmine University Board of Overseers, the Louisville Venture Connectors Board of Directors, and the Louisville Family Scholar House Board of Directors.
Who should attend?
Women in digital on both agency and brand side with a focus on digital media, marketing and tech (content, design, search, social, CMOs, sales, programmers or generalists – you are all women in digital).

If you have a sales motivation for attending, soliciting our attendees and members for business or sales is strictly prohibited. If you do so, you will be kindly asked to leave OR you can officially sponsor us (better option).

Not the guys. Sorry men, this event is exclusive to women only and those who identify as women.

This event is open to everyone. Not a member? Become one here.
If you would like to sponsor this event, please contact Renee at renee@womenin.digital

Thank you to our venue Sponsor: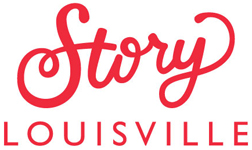 Story Louisville is a place for local artists, creatives and entrepreneurs who are tired of feeling isolated and working from the same ole' coffee shops. We have built an awesome space for you to enjoy community, get work done, and collaborate on amazing projects with each other while making it feel like a day at camp!
Parking Information:
Parking is free anywhere on Market Street for a two our period. There is also parking available on Shelby Street, and Jefferson Street, which have no time limits.

For more detailed parking information and directions, please visit the Story Louisville site: storylouisville.com/directions