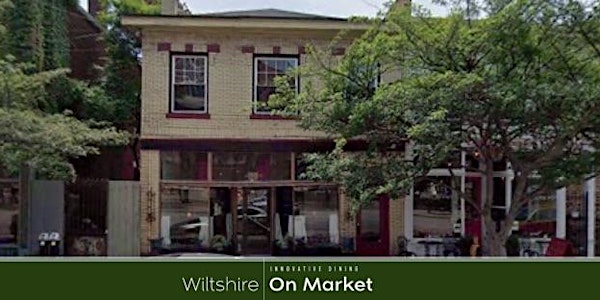 Louisville Open Coffee Club: The place for founders/supporters to connect
Location
Wiltshire on Market
636 East Market Street
Louisville, KY 40202
Description
Louisville Open Coffee Club (LOCC) is an informal meetup that started in 2014. It serves as a great way to take the pulse of the startup community.
We are open and inclusive, so invite your friends! Whether you're a business founder or provide support/services to founders, we encourage you to come to Open Coffee. Feel free to stop in for 15 minutes or come the entire time. However long you can be there, you will participate in a positive dialogue to support one another and help Louisville's startup ecosystem grow while starting your week out in a positive way.
LOCC begins with relaxing open networking and free coffee at 7:30 a.m. Pastries and other drinks are available for purchase. Around 8:30 a.m. attendees will have the opportunity to participate in:
ASK for advice or services / GIVE advice or services
Ask for any advice or service you may want or need. Just remember, you must give in order to receive. What you give is up to you. Here are a few suggestions: an hour of tech services, a class, an hour of service, space for people to have meetings, tour of cool places, access to resources / connections.
The length of the ASK/GIVE portion depends on the number of participants. If time remains, you are encouraged to stick around and network some more.
JOIN US • NETWORK • LEARN • SHARE • GROW • ENJOY!
November and December 2019 LOCC meetups are sponsored by Techstars.
If you are interested in sponsoring one or a series of LOCC meetups, contact larry.horn@network.techstars.com
NOTE: LOCATION IS SUBJECT TO CHANGE. IF YOU REGISTER, YOU WILL BE SENT AN EMAIL NOTIFICATION.