Description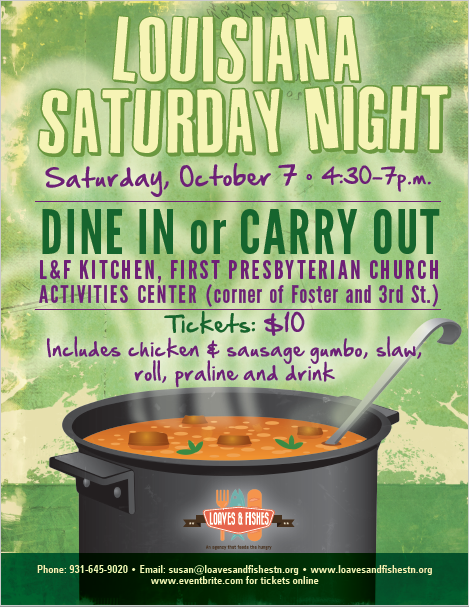 The Board of Directors of Loaves and Fishes would like to invite you to support our Louisiana Saturday Night fundraiser Saturday October 7, 2017.
We are raising funds to continue our mission of feeding the hungry.
The Board of Directors is excited about Louisiana Saturday Night. This will be our 8th time to bring this event to Clarksville serving chicken/sausage gumbo, slaw, and pralines
We need your help, please say Yes and be a sponsor for this event. This year we are designating half of the proceeds from the event to purchase a van/truck to help with our mission.
Thank you to those who have sponsored in the past and we hope you will continue to support our mission. We hope that you will encourage others to sponsor the event so we can reach our budgetary goals. We have worked diligently to continue our mission and support those in our community that find themselves in need.