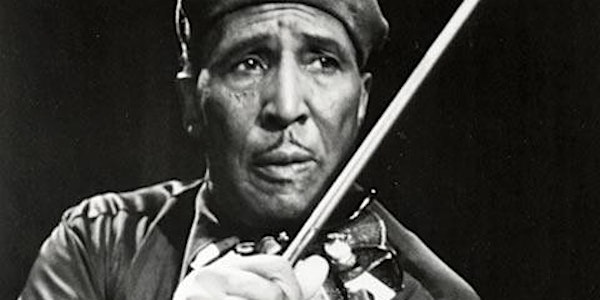 Louie Bluie Music and Art Festival
We're very excited about a virtual Louie Bluie Festival — a festival without borders.
About this event
We're very excited about a virtual Louie Bluie Festival — a festival without borders. Not only will this be accessible at your convenience, but it will allow us to really dig into what the festival is about — Howard "Louie Bluie" Armstrong and his impact on the community.
Having trouble with your ticket? Just head over to louiebluie.org and watch it, no need for tickets! Sorry, folks, it's our first using eventbrite.
You'll be able to watch it on any of your devices, from any location, streaming live from the Alex Haley Farm! Interact with your community on social media as you watch the show.
Performers include:
Armstrong Legacy Trio

Raymoth Gilead

Sparky and Rhonda Rucker

Kasey Moore

Louie Bluie Foot Stompers

Jeanine Fuller

Nancy Brennan Strange

Kelle Jolly

Carie Ferra
You've heard it said that we're all in this together. But maybe, just maybe, we always have been. This is a chance for us to not only remember that, but to embrace it, and to strengthen our bonds through music and a shared past.
We're exploring ways to incorporate our maker community. We believe the end result will be valuable for years — even decades — to come.
The Virtual Louie Bluie Festival will be available here and other internet sources as technology allows. Featuring live performances (filmed under COVID-19 safety conditions) and a mix of material from the festival's vast archives, we will launch this on Oct. 10.
Can't wait to bring this to you all!
Special thanks to this year's sponsors:
The Tennessee Arts Commission RAP Grant
The Tennessee Humanities Grant
The East Tennessee Foundation
Campbell County Government and Commission
The Campbell County Chamber of Commerce
The Children's Defense Fund/Alex Haley Farm
And all our sponsors from years past!