Location
GRAMMY Museum at L.A. LIVE
800 West Olympic Boulevard
#A245
Los Angeles, CA 90015
United States
Description
Loudwire is giving back to the hard rock and heavy metal community by providing a FREE music summit to gather, share ideas, and learn from heavy metal icons, up-and-coming musicians, and respected music industry professionals and educators in the fields of music and technology.
**Due to the expected popularity of this event, seating will be on a first come, first serve basis. Loudwire Music Awards VIP ticket holders will be given priority seating at the summit. Registration on Eventbrite is required for ALL attendees, including VIP ticket holders!
Noon - 1:15 PM
Streaming for Vengeance - Presented by Berklee College of Music
A look towards the future of music creation and streaming technology
Moderator: Panos Panay, Vice President of Innovation and Strategy at Berklee
Panelists: Steve Vai (Musician), Brendon Small (Galaktikon, Metalocalypse, Dethklok), Jackie Kajzer - Full Metal Jackie (KLOS, 10th Street Entertainment), Bryan Beller (Joe Satriani, The Aristocrats, Dethklok), Stephen Canfield (VP of Marketing at We Transfer)

1:15 - 2:30 PM
Surviving the Music Industry - Presented by Metal Blade Records
Join these legends as they discuss the past, present and future of heavy metal
Moderator: Brian Slagel, CEO & Founder of Metal Blade Records, author of "For the Sake of Heaviness: The History of Metal Blade Records"
Panelists: Rex Brown (Pantera / Solo), Alex Skolnick (Testament), Frank Bello (Anthrax), and Blasko (Ozzy Osbourne / Mercenary Management)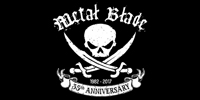 2:30 - 3:45 PM
Wikipedia Fact or Fiction: Live with Rob Halford of Judas Priest and Sammy Hagar of Van Halen - Presented by Loudwire
Artists answer honest questions about what is fact and fiction in their storied history
Moderator: Graham Hartmann
Panelists: Rob Halford (Judas Priest) and Sammy Hagar (Van Halen, Solo)