Description
ARE YOU READY FOR THE MOST ANTICIPATED DAY PARTY OF THE SUMMER?
---
Welcome to CANDYLAND!
---
FEATURING BOSTON'S BEST DJS
GHETTO HYPE | MSZ. BACCHANAL | OXMIGHTY | ROM INTERNATIONAL | MISTA REDD
PLAYING THE BEST #SOCA #DANCEHALL #AFROBEAT #HIPHOP #LATIN #TOP40 #REGGAE!
---
Contact A Committee Member For Ticket Access Code
Kwame - 617-575-9263
Shanice - 617-971-8493
Tricia - 617-615-6801
OR Email yyevents122@gmail.com

Instagram: @Yingyangevents
---
THIS IS A FOOD INCLUSIVE EVENT (FREE FOOD)
12-2pm
Bake & Shark
Bake & Saltfish
Hamburger Sliders
2-4pm
Salad
Festival
BBQ Ribs
Jerk Chicken
Mac & Cheese
Vegetable Rice
4-6pm
Buss Up Shut
Curry Chicken
Channa & Potato
5-6pm
Mango Chow
Pig Foot Souse
Chicken Foot Souse
*****BOTTLES AVAILABLE FOR SALE*****
---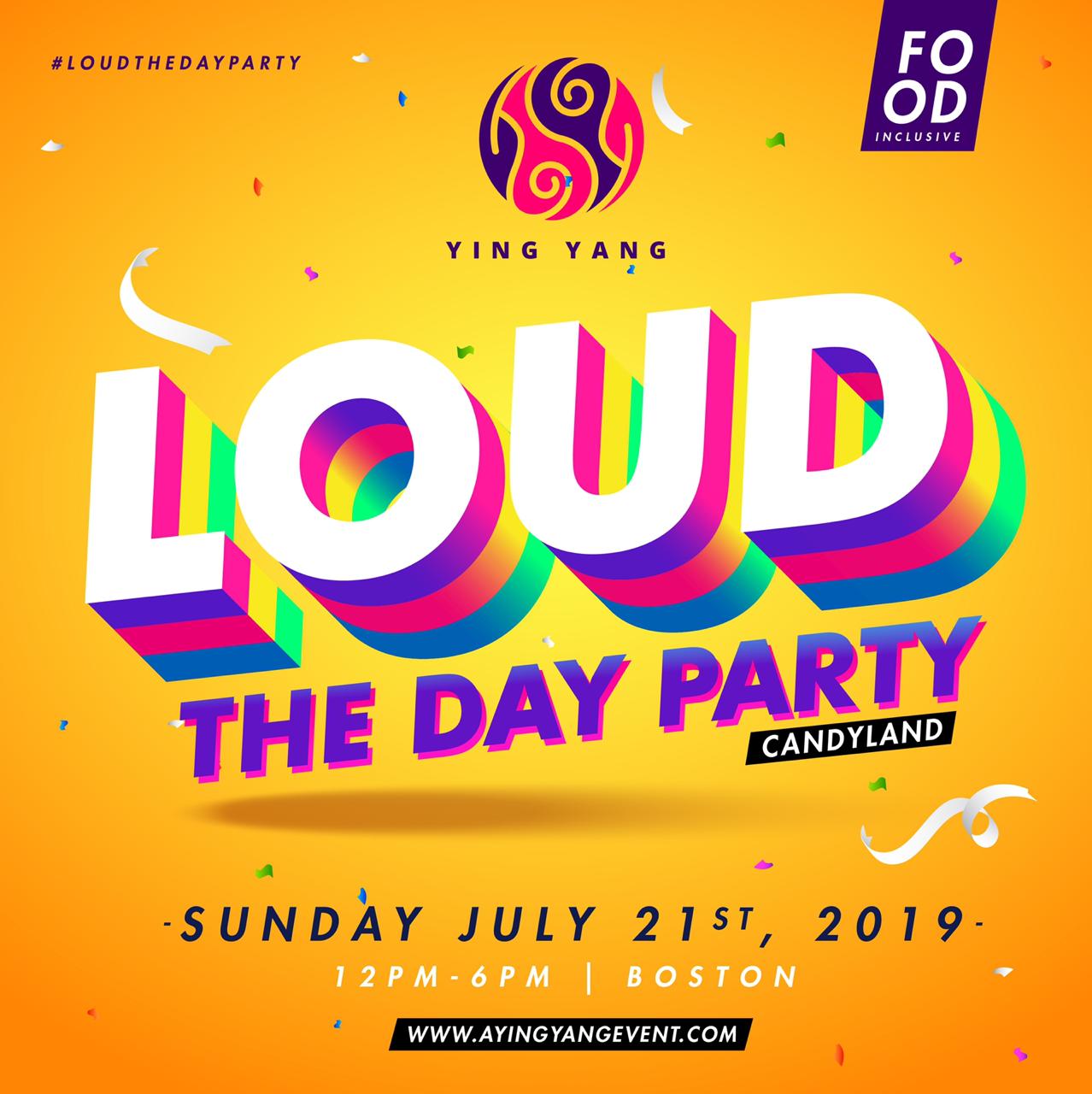 #LOUDTHEDAYPARTY #CANDYLAND #LOUDMUSIC #LOUDCOLORS #LOUDVIBES #SUNANDRUM #DANCINGSUMMER
...next up SilentJam Boston Friday August 23rd, 2019!