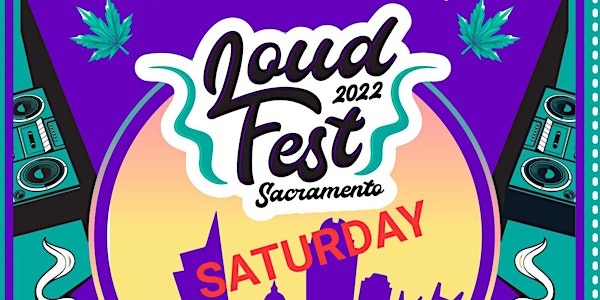 Loud Day Party
Loud Day Party
When and where
Location
Cesar Chavez Plaza 910 I Street Sacramento, CA 95814
About this event
Event information
Loud Festival is a music event that takes place over multiple days.
YOU NEED A SEPERATE TICKET FOR EACH DAY! BELOW IS TICKET INFO FOR SATURDAY ONLY!
Saturday is Loud Day Party and will feature performances by Bay Area's own B-Legit; American rapper, model and fashion designer, Lil Debbie; hip hop stars Dizzy Wright ("Blaze With Us 2" & "SmokeOut Conversations"; Devin The Dude ("Lacville '79" & "Doobie Ashtray"); Kid Ink ("Hotel", "Main Chick" & "Show Me"); plus special guests.
Sunday is Loud Festival and will feature performances and appearances by Rick Ross ("Hustlin'", "Hella Smoke", "Push It" & "I'm On One"), Yung Bleu ("Beautiful Lies", "Baddest" & "You're Mines Still"), Lil Duval ("Smile") and Too Short ("Blow the Whistle", "The Ghetto", "Shake That Monkey" & "Big Subwoofer"). Blocboy JB ("Look Alive"); plus special guests.
Cesar Chavez Park
910 I Street, Sacramento, CA
Loud Festival is held in Sacramento, Ca.
Loud Festival is a two-day event, held at Cesar Chavez Park. This inaugural year, the festival will be headlined by one of the most famous rappers in the game, Rick Ross. This was no small feat for a new, relatively small music festival.
Performances take place on over two days by local, Regional and national acts. There will be appearances by television personalities as well as household name comedians. These personalities will serve as co-host for the festival along with the on-air radio disc jocks from 102.5 KSFM.
*** Tickets are non refundable.***
SATURDAY TICKETS:
$25.00 General Admission February- February 15th 10:00am – February 28th 11:59pm
$35.00 General Admission March – March 1st 12:00am – March 31st 11:59pm
$45.00 General Admission April – April 1st 12:00am – April 23rd 9:59am
$50.00 General Admission DAY OF SHOW – April 23rd - 10:00am until end
$100.00 VIP - You get ONE SEAT in the Loud Lounge located in front of the stage.
https://loudfestival.eventbrite.com
*** Tickets are non refundable.***
Sponsored By: Skycloud
Sponsored By: Zen Garden
THIS IS NOT A CANNABIS EVENT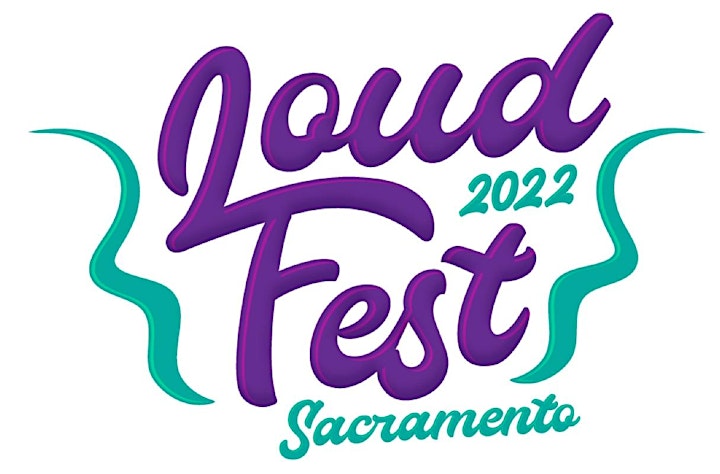 FREQUENTLY ASKED QUESTIONS
Are children allowed?
EVERYONE attending this event must have a purchased, scannable ticket in hand. That includes infants and toddlers. No one is free! Kids are NOT free. There is NO discount for infants and toddlers.
What are your COVID protocols?
Everyone must wear a mask at outdoor events when entering indoor/close proximity areas like: Restrooms, Bars, Vendor areas, Food Booths, etc.
Are tickets refundable?
No, but you can resell your tickets. The name of the attendee does not need to match the one on the tickets as long as you have the physical print out or a screenshot of the ticket on your phone. (IF we need to help you lookup your ticket in our system you will be REQUIRED to show identification that matches the name of the ticket purchaser)
Are pets allowed?
Sorry, no. Leave Fido at home.
Where can I park?
Parking is available around the park and in nearby parking garage on 10th & I and 11th & I. (there is a parking fee associated)
If you plan on attending and drinking, please make sure to arrange for a safe way to get home.
Is the event rain or shine?
Yes, the event is rain or shine.
Are there In and Out Privileges?
NO
Is outside food and drinks allowed?
NO
Are coolers allowed?
NO
Additional FAQ's:
EVERYONE is subject to search
No oversize umbrellas permitted
No Canopy (no pop up tents) permitted
Must have valid ID for 21+ alcohol beverages
Cash only inside unless vendors take cards
*artist line-up is subject to change without notice
*** Tickets are non refundable***