Description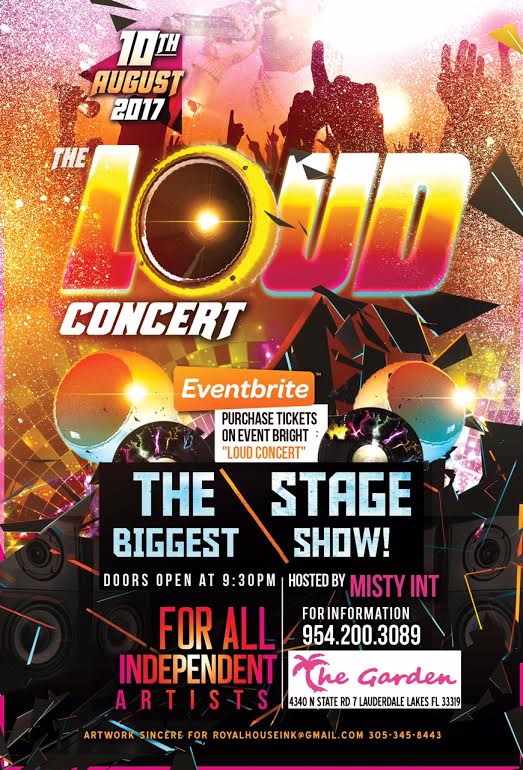 LOUD CONCERT
THE BIGGEST STAGE SHOW
WELCOMING ALL INDEPENDENT ARTISTS
$500 Value video Shoot for the BEST ARTIST
$100 CASH Prize to the 2nd Best Performance
Desinger Swagg Rag for the 3rd Prize!!!
TWERKING CONTEST
$100 PHOTOSHOOT FOR THE
BEST TWERKER
ONCE YOU SIGN UP BE PREPARED TO BE AT THE DOOR AT 9:30PM FOR SOUND CHECK!!
BRING USB OR CD (USB WOULD BE BETTER WITH THE 1 OR 2 TITLED SONG IN 1 FOLDER.
THERE IS NO SMOKING IN THE FACILTY BUT THERE IS AN OUTSIDE PATIO WHERE YOU CAN.
DRINKS AND FOOD WILL BE SOLD.
BRING YOUR BEST TALENT TO THE STAGE, IF YOU HAVE MEDIA PLEASE HAVE THEM CONTACT ME FOR THE $5 MEDIA PASS
HOSTED BY MISTY INT
AUGUST 10TH 2017
DOORS OPEN AT 9:30PM
FOR MORE INFORMATION CONTACT 9542003089