Location
17 Cour du Château
11120 Ventenac En Minervois
France
Description
Some days you think you're a genius, other days a fraud – does that sound familiar?
Writing poetry is a solitary enterprise, but you are not alone. Find out how to develop your own unique style, strengthen your work and stretch your poetry muscles in a friendly, welcoming environment with like-minded people – and come away with a sheaf of new poems.
This week is a feast of poetry sharing and discovery. We'll read published poetry and discuss what we find in it; we'll enjoy lively exercises to stretch and challenge you, and will talk about how to get your work more widely read. We use prompts, quotes and brainstorms to get us started; working together, we 'll get out of any writing 'ruts' and find the very best in your own work.
One-to-one 'surgeries' with Jo will help you to identify your strengths and build on them. There will also be plenty of space to think, to write and to develop your own distinctive voice.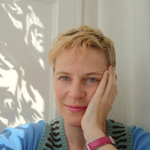 Prices
Course fee- all inclusive in a shared room £645
Supplement for single room £150
Non-participating partner sharing room £495
Bedrooms, some of which are en-suite, are allocated on a first-booked basis.
Deluxe Suite – please contact Julia (julia@chateaulifecourses.com) to check availability and prices.
Click here to read our Terms and Conditions of Booking
The balance of your course should be paid at least 8 weeks prior to the course.
The 25% deposit is non-refundable. You are advised to take out a travel insurance policy with a cancellation clause which may enable you to reclaim non-refundable monies.
If you prefer to pay by BACS/CHAPS please email julia@chateaulifecourses.com
Course bookings are provisional until confirmed in writing by Julia Bristow