Description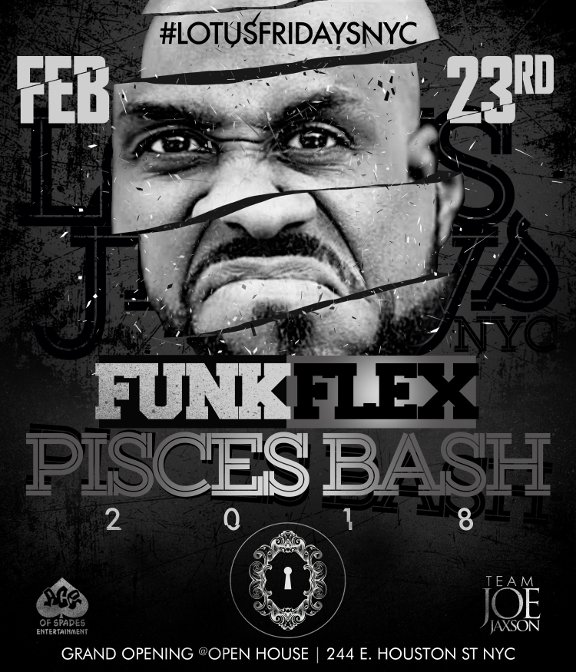 LOTUS

FRIDAYS NYC
*** GRAND OPENING - NEW LOCATION ***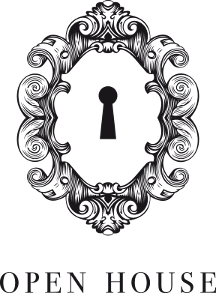 244 E HOUSTON STREET

FRIDAY, FEBRUARY 23RD
MUSIC BY FUNK FLEX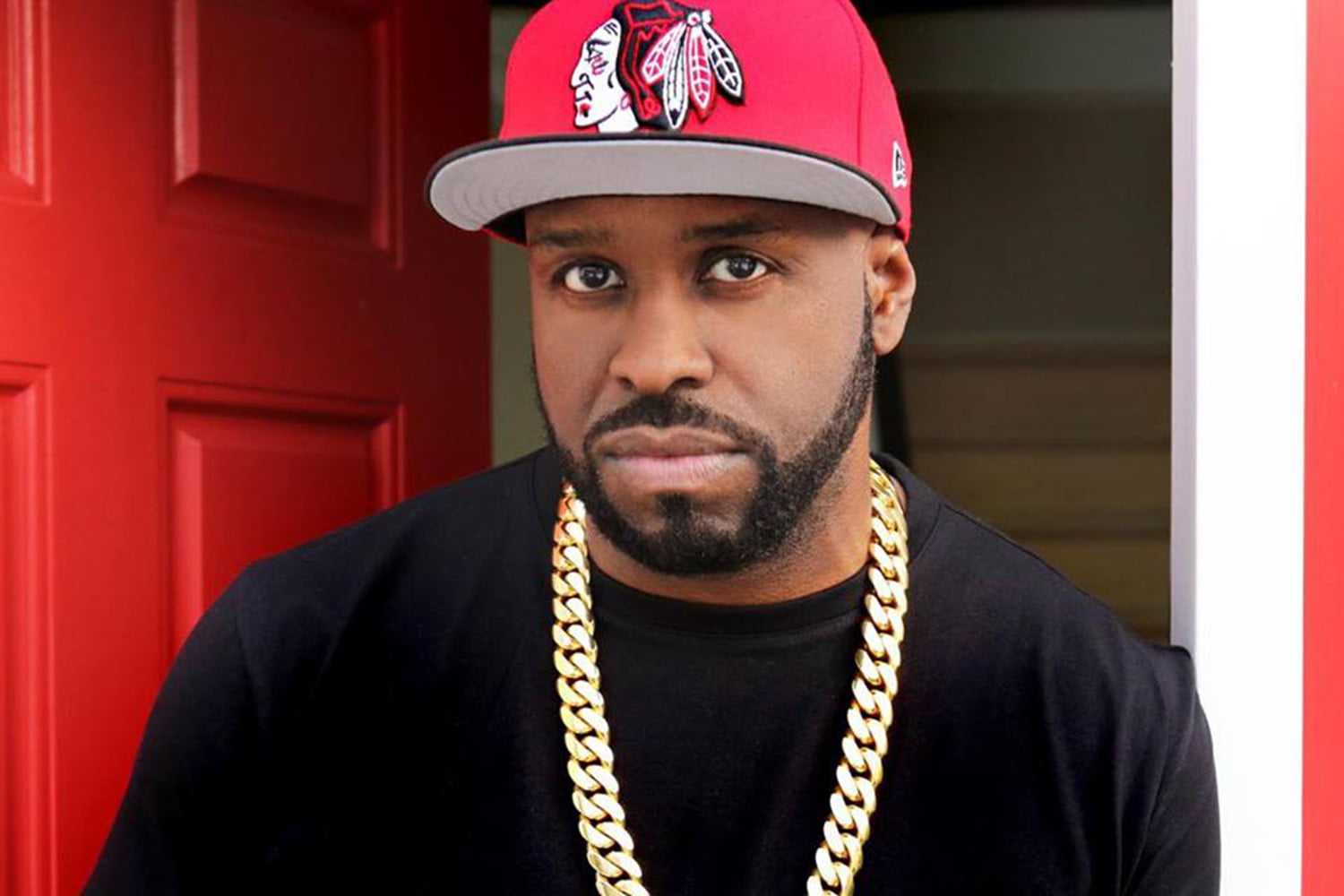 DJ ROYAL & DJ CHRIS DOLLAR
2 FOR 1 DRINKS 10PM-11PM
KITCHEN OPEN UNTIL 3AM
HOSTED BY JOE JAXSON - TONE BYRD & #AOSFAMILY
RESERVE YOUR TABLES IN ADVANCE FOR GREAT DISCOUNTS
(ALL PACKAGE PRICES ARE ONLY VALID WITH DEPOSIT)
1 BOTTLE OF CIROC, GREY GOOSE, JACK DANIELS (LITER)
$300 (ALL IN) WITH A FREE BOTTLE OF HOUSE ROSE CHAMPAGNE FOR BIRTHDAYS
2

BOTTLES OF CIROC, GREY GOOSE, JACK DANIELS (LITER)
$550 (ALL IN) WITH A FREE BOTTLE HOUSE ROSE CHAMPAGNE FOR

BIRTHDAYS



2 BOTTLES OF HENNESSY (LITERS) OR 2 BOTTLES OF MOET ROSE
$600 (ALL IN) WITH A FREE BOTTLE HOUSE ROSE CHAMPAGNE FOR

BIRTHDAYS



2 BOTTLES OF PATRON
$650 (ALL IN) WITH A FREE BOTTLE HOUSE ROSE CHAMPAGNE FOR

BIRTHDAYS



3 BOTTLES OF CIROC, GREY GOOSE, JACK DANIELS (LITERS)
$800 (ALL IN) WITH A FREE BOTTLE HOUSE ROSE CHAMPAGNE FOR BDAYS (PLUS $25 PER BOTTLE UPGRADE TO HENNESSY/MOET ROSE, PLUS $50 FOR PATRON PER BOTTLE)
4 BOTTLES OF CIROC, GREY GOOSE, JACK DANIELS (LITERS)
$1,000 (ALL IN) WITH A FREE BOTTLE HOUSE ROSE CHAMPAGNE FOR BIRTHDAYS


6 BOTTLES OF CIROC, GREY GOOSE, JACK DANIELS (LITERS)
$1,500 (ALL IN) WITH 2 FREE BOTTLES HOUSE ROSE CHAMPAGNE FOR BIRTHDAYS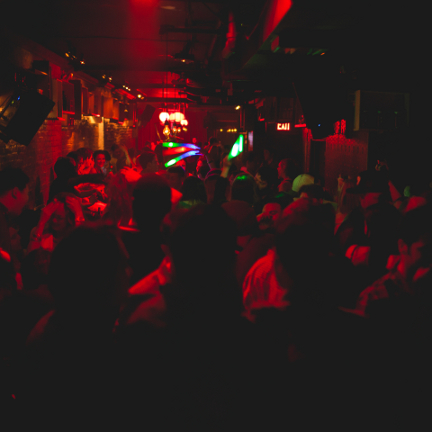 BRINGING DANCING & FUN BACK
TO THE NEW YORK CITY NIGHTLIFE!

TOP 40 - REGGAE - SOCA - HIP HOP - R&B
DOORS OPEN @ 10PM
BIRTHDAY PERSON NO COVER ALL NIGHT
w/ALL BIRTHDAY GUESTS NO COVER BEFORE 12AM
LADIES 21+ & GUYS 23+ w/VALID STATE ID
DRESS CODE - NO ATHLETIC WEAR. NO SWEATSUITS. NO BOOTS. NO FATIGUES. NO BASEBALL CAPS. NO SHORTS. NO PLAIN T-SHIRTS.
JEANS & SNEAKERS ARE OK.
EMAIL LOTUSFRIDAYSNYC@AOSENTERTAINMENT.COM TO BOOK YOUR SPECIAL EVENT