Description
Interested in photography?
Do you own a camera but are unsure about its various features?
Are your photos not turning out as expected?
Le arn more about different types of photography, understand your camera better, and see live demonstrations at a two-day interactive photography workshop, presented by Leaders of Tomorrow: Graduate (LoT:G)! The workshop is being led by Alejandro A. Paez-Silva (see biography below), who is well-equipped to answer any photography questions you may have.
Seminar 1: Camera and Lighting
- Date: 14 March 2013
- Time: 6 - 8 pm
- Where: Galbraith 202
- Contents:
-- ISO, Aperture, Shutter Speed
-- Exposure
-- Colour Temperature & White Balance
-- Histogram
-- Filters (Uv, Polarizer, Colour)
-- Lenses (Wide, Telephoto, Prime, Macro)
-- Focus Points
-- On and Off-Camera Strobist Accessories
-- Portrait Lighting Principles
-- Live session with model
Seminar 2: Composition and Effects
- Date: 15 March 2013
- Time: 6 - 8 pm
- Where: Galbraith 202
- Contents:
-- Composition Tips & Guidelines (Rule of Thirds/ Declutter/Cropping/Diagonals/Framing/Background/Viewpoint/Symmetry& Patterns/Leading Lines)
-- Blurring for effect (Bokhe)
-- Focus & Recompose technique
-- Proper Lens use: Natural Compression (Landscape)
-- HDR (High Dynamic Range Photography)
-- Sepia, Monochrome, Solarization and other effects
-- Low Key Photography
-- Double Exposure
-- Live demonstrations
Participants may bring their own camera to ask Alejandro questions. Registration is limited to 40 participants. To register (refundable fee: $10), please visit http://lotg-photography.eventbrite.com/
Please note that the deposit is fully refundable upon attendance of any of the sessions.
Biography: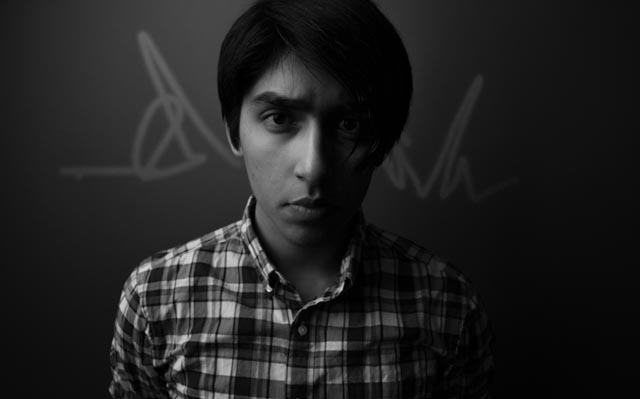 Alejandro A. Paez-Silva was born in Santiago, Chile and moved to Toronto in 2000. He attended school and pursued photography under professional photographer Danuta Peruga at Ryerson University. He is currently doing French Language Learning and History at University of Toronto. His first camera was his dad's Nikon FG-20 (film) when he was eight, and has been a hobbist photographer ever since.
Organizer of [LoT:G] Photography Seminar