Event Information
Location
Bowery Electric
327 Bowery
New York, NY 10003
About this Event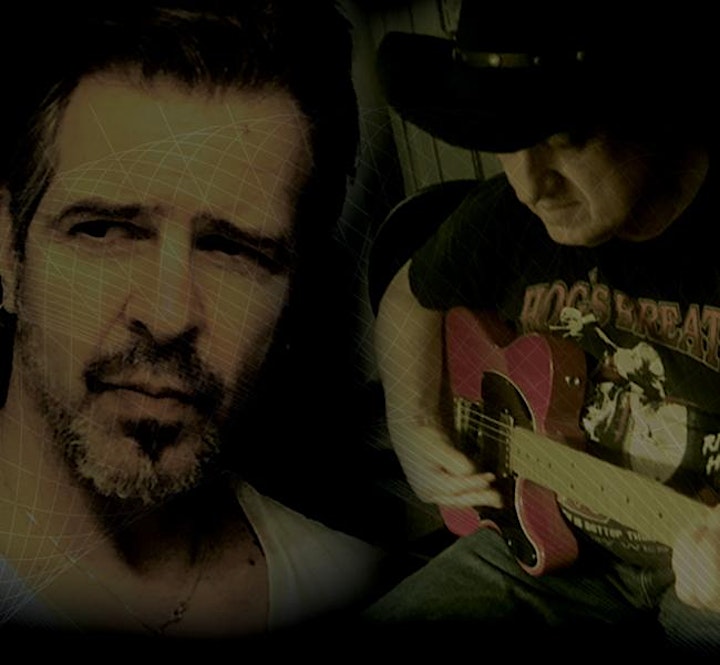 Lostdog in Loveland - Like a picture book with music," New York's Lostdog in Loveland's offers lush layers of symphonic orchestration woven into enchanting melodies, at once moody, elegantly ballsy, compelling you into an unchartered world of space exploration, impeccable vocal lyricism and instrumental swells.
Founded and fronted by vocalist Robert Mag, Lostdog's sound is defined by a voice that is a masuculine sultry with deep octaves and will touch your central nerves. Together with John Winhimmer, the band recently released "NOW," its sophomore album that takes its cues from Bowie, Pulp, Roxy Music and XTC -- taking you for a ride through mood exploration: dreamily lost in space one minute, holding back tears the next minute, and grooving on your feet after. The effect is exhilarating. Produced by NYC-based Matt Noble, whose accolades include Rihanna, Michael Jackson, Shontelle and Rod Stewart, "NOW" also features Regina Spektor's cellist, Yoed Nir and its interpretation of "Blueberry Girl" by Happy Death Society.
Lostdog's debut album "sadanthem," its own "tour-de-force" garnered the attention of Mike Garson, David Bowie's pianist, who graced four tracks on the album with his signature piano sounds, and earned the band a paragraph in Garson's recently released biography, "Bowie's Piano Man."
Mag and Winhimmer have been part of the punk, rock, new wave fabric of the NYC music scene since the 80s, most notably as Snapshots, an underground pop/punk combo as a frequent lineup of CBGBs in the early 90s.
Check out their Facebook, Twitter, music, and recent press!
Morningside Lane
New Jersey has experienced a plethora of Rock 'n Roll bands that have become internationally recognized over the years. Morningside Lane embodies the melodies and influence of a wide range of these particular eras. Formed in 2009, Morningside Lane is an Alternative/Rock band from Northern New Jersey that has achieved domestic & international success and has consistently toured domestically and internationally throughout their career. Morningside Lane has released four EP's to date, their most recent, "Recovery Signs," was released under Super Sick Records (UK) in 2015, & was recorded in Western England. Morningside Lane has worked with Grammy winning Engineer Ted Young (Poets & Back to the Radio), & The Bouncing Souls' Pete Steinkopf (A Fifth of Elvis, Mellow Drama), and has had the opportunity to directly and indirectly support artists such as Blink 182, My Chemical Romance, System of a Down, The Deftones, Sublime with Rome, Rush, The Story So Far, Turnover, Basement, The Flatliners, Big D & The Kids Table, Social Distortion and many more notable acts.
Check out their Facebook, Instagram, Spotify, and recent press!
Performers
Date and Time
Location
Bowery Electric
327 Bowery
New York, NY 10003
Refund Policy